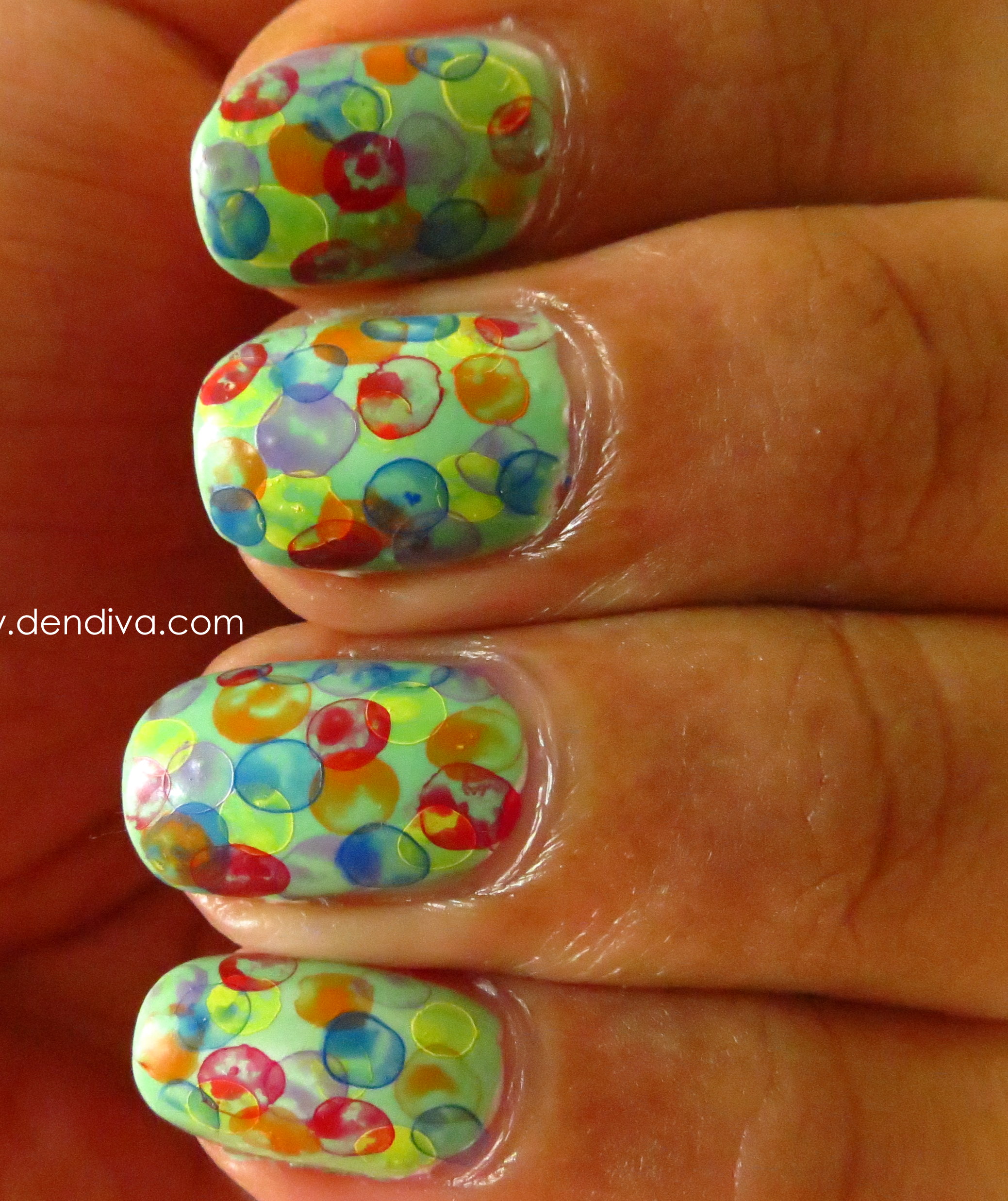 I saw the Nimbus Nail art on The Nailasaurus's blog and thought, it looks so cool I have to try it. But my technique is different from hers.
You will need :
1) Mint color nail polish
2) Acrylic colors – different colors of your choice
3) Q-tip /Cotton bud
4) Base & Top coat
5) Big dotting tool
Steps:
1) Apply base coat and let it dry
2) Apply mint color polish (1-2 coats till its opaque) and let that dry
3) Take the acrylic colors in a palette (make the colors runny in consistency by mixing water)
4) Make large dots (start with one color and make 4-5 dots on all fingers)
5) Then immediately take the cotton bud and place it on center of dots, so that it soaks the excess water.
6) Repeat it for all the colors
7) Once you are done let it dry for 10-15 mins and then apply top coat.
So did you like this one?? Let me know in comments below