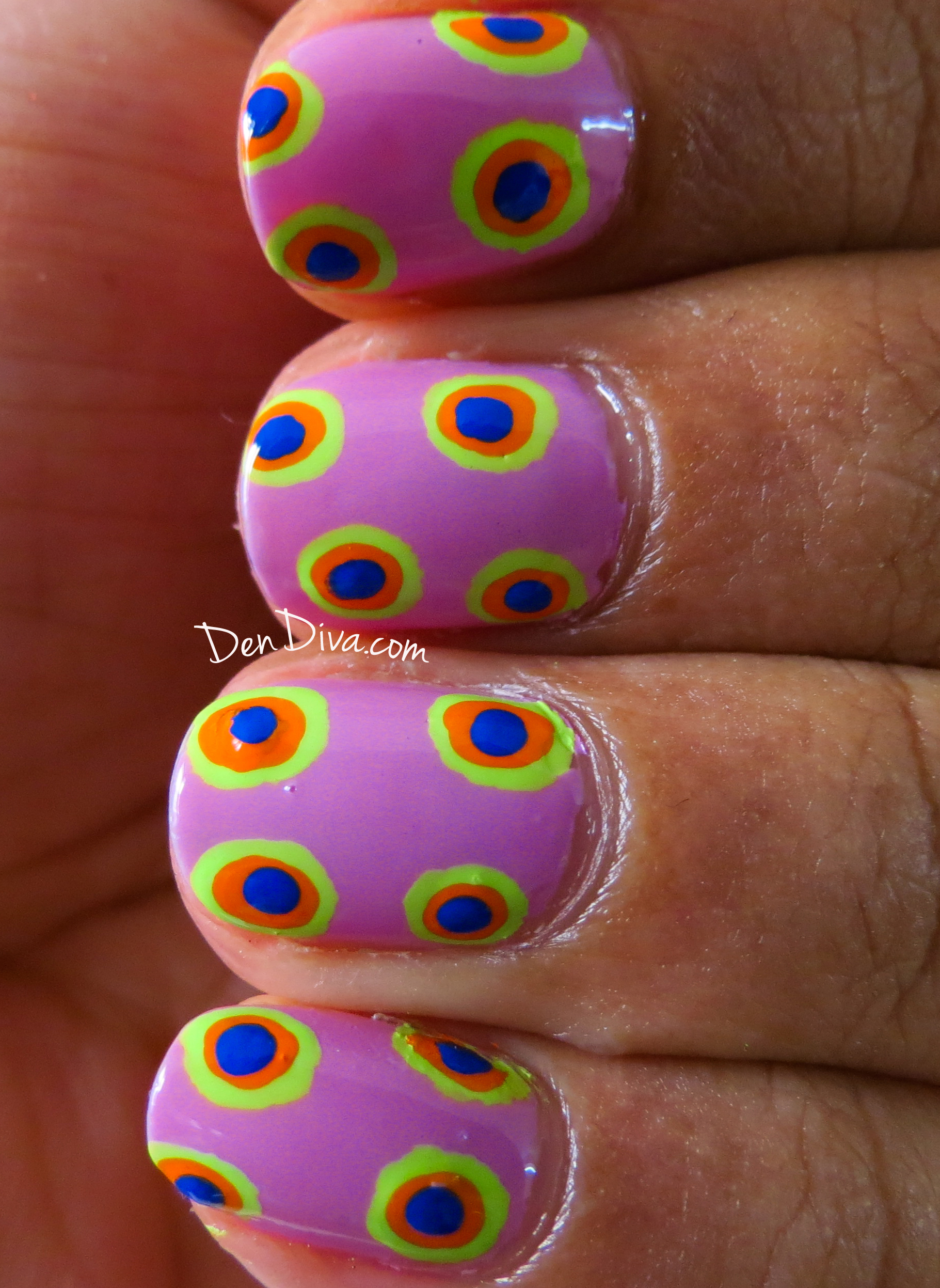 First let me explain how I happen to do this nail art. It was morning 6.30am and my daughter woke up, was cranky for a bit and after her food slept again after 30mins. Now my sleep is gone and I want to sleep but couldn't, tried just to lie down a bit so that I will fall asleep again, but no sign of that. What comes to Momma's mind, 'lets do a nail art'

!! Ok just for record I wake up little late everyday, not an early riser. But I am still tired so thought to try out this simple nail art. Won't take too many tools or stuff to create this. And its perfect for Easter which is round the corner!! And since I have short nails now, it looks super cute on them.
ITEMs :
1) Pink Polish – Flirt shade from Revlon
2) Acrylic colors – Green,Orange,Blue (You can use polish if you have similar shades)
3) Dotting Tools – Big n small sizes
4) Top coat
STEPS :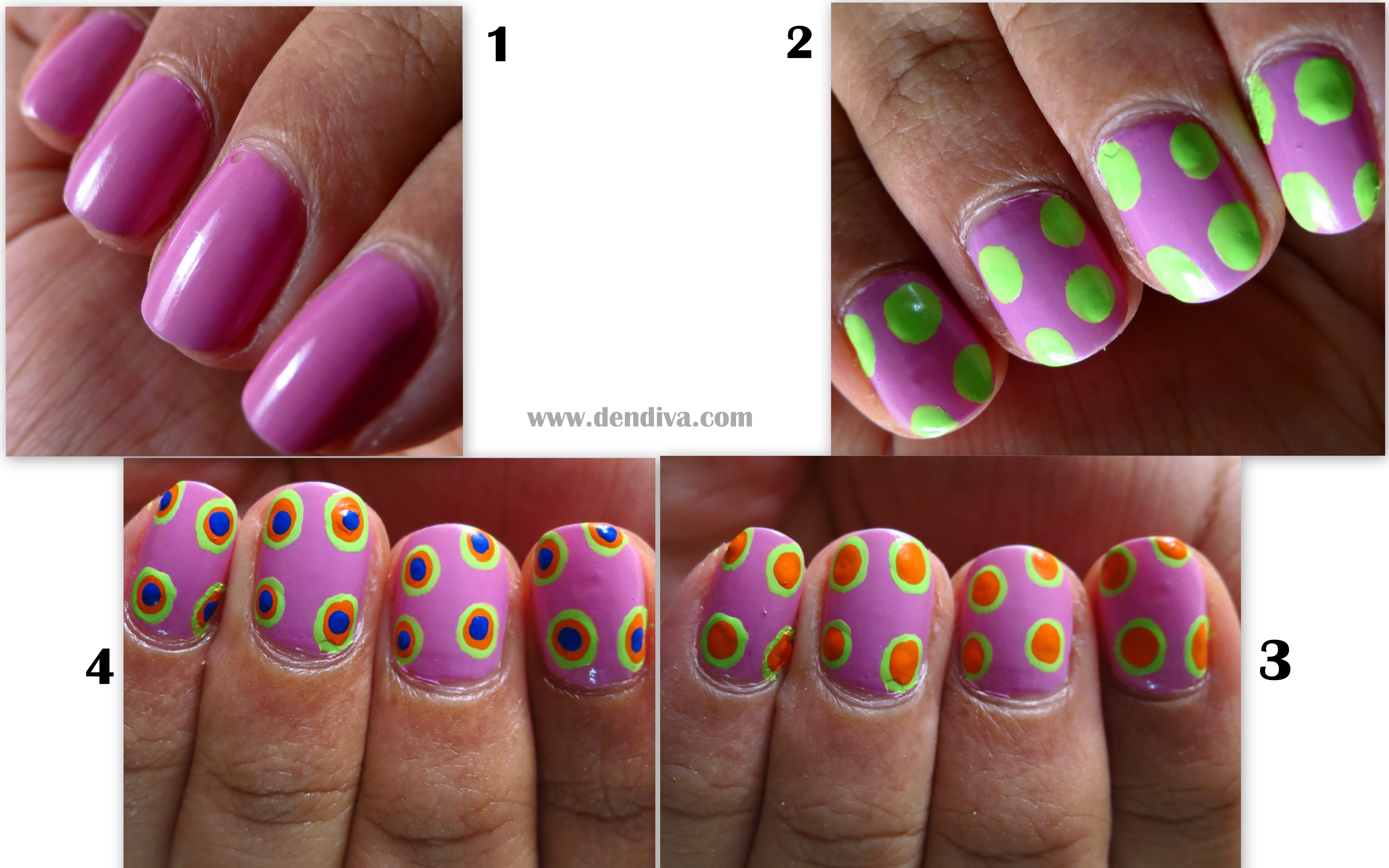 1. Apply Pink polish (2 coats) on  all the nails and let it dry
2. Take a big dotting tool and make large dots with green acrylic /polish
3. Then taking orange acrylic/polish make concentric smaller dots inside the green ones.
4. Repeat step 3 with blue polish inside orange dots with smallest dotting tool
5. Apply top coat once everything is dry and you are done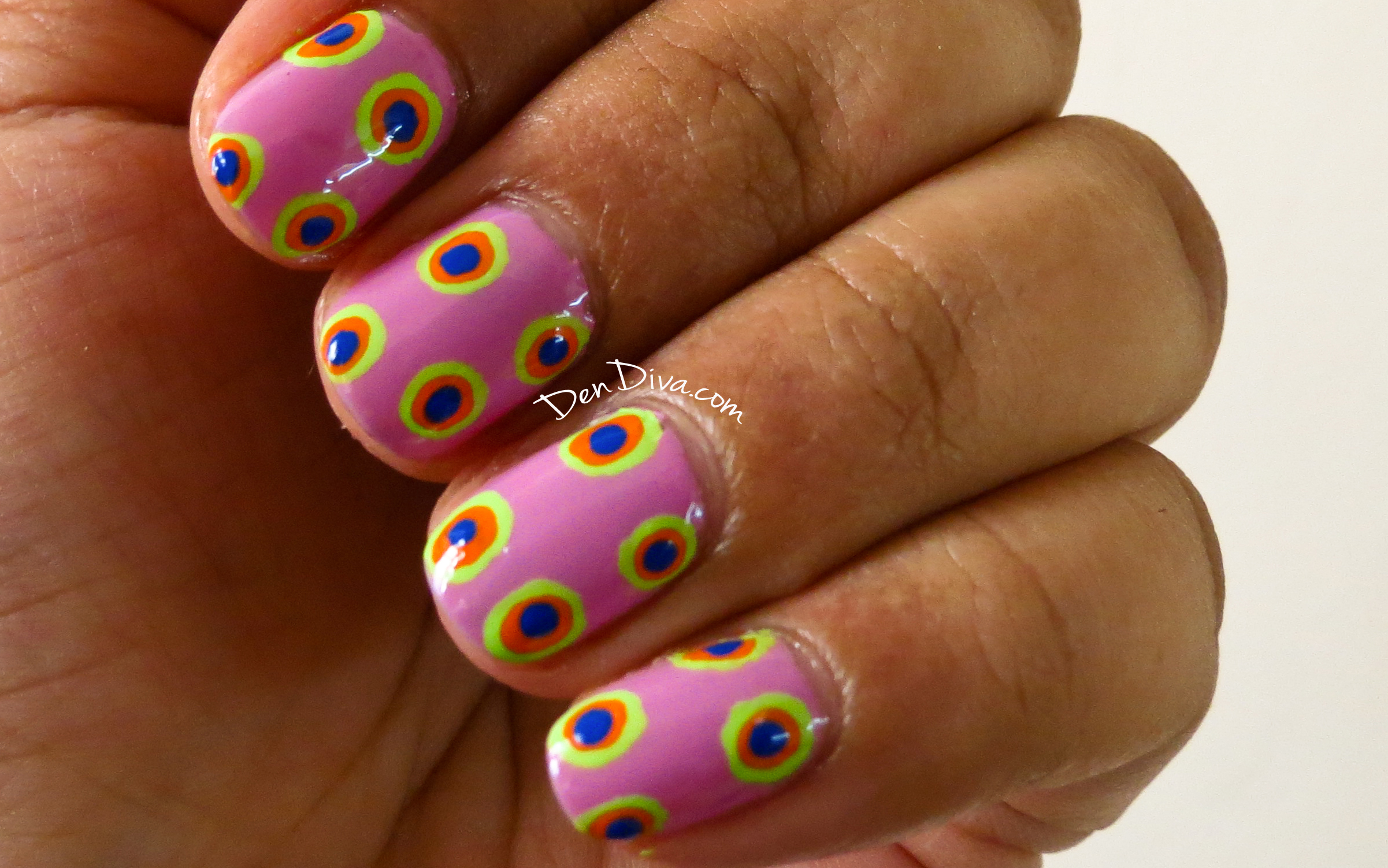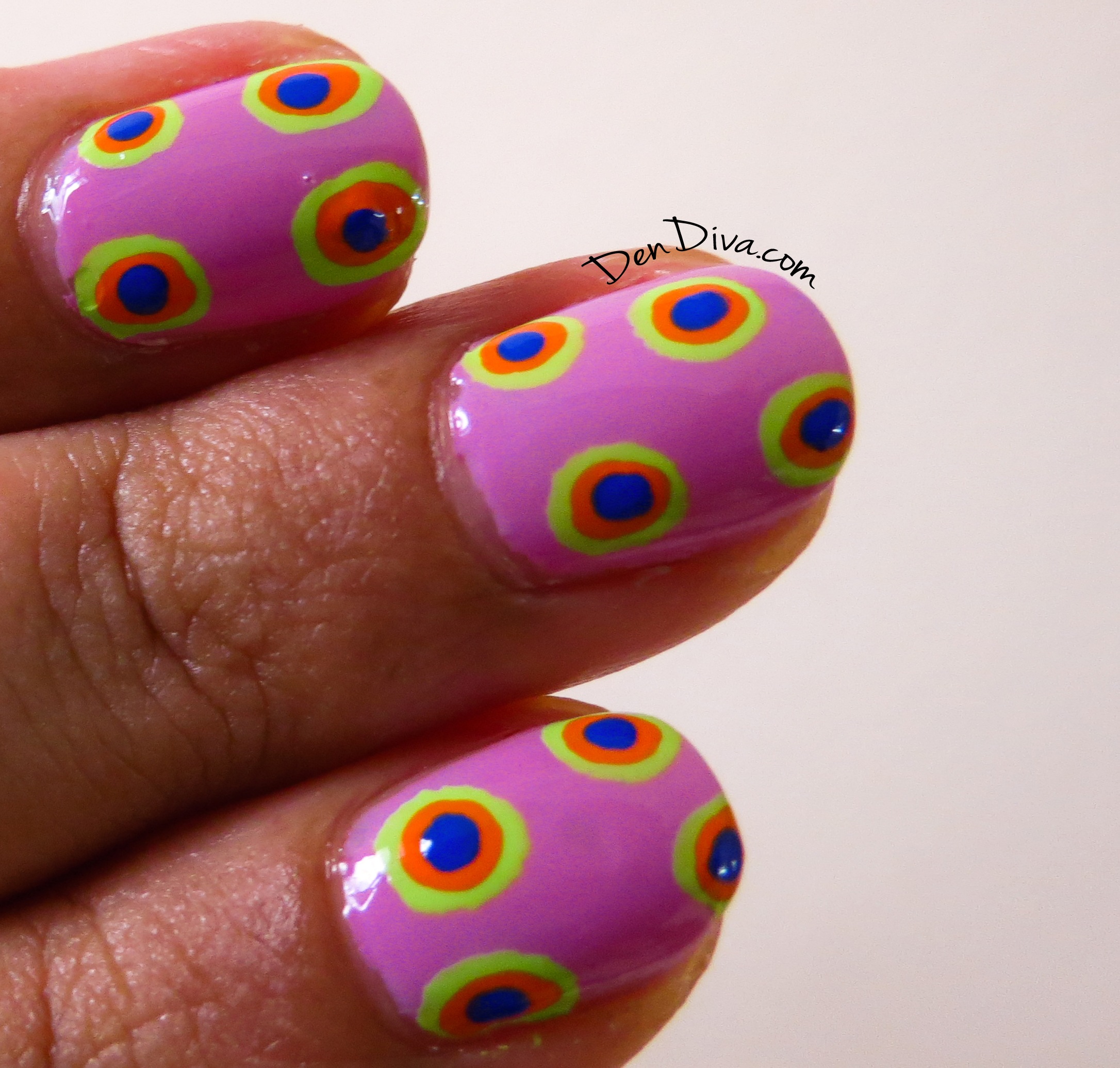 Isn't it simple as cute! And anyone new to nail arts or doesn't have much tools can try and rock this nail art. It looks like colorful Easter eggs. So try them this Easter.