Its few more days to Diwali and I am really excited! Its one of my favorite festivals and I am planning to do some Diwali shopping soon. So I thought to share one nail art which will be perfect for the occasion.
Its colorful fireworks!! And I am so loving this mani.. it turned out exactly the way I had in my mind. And it took me about 5 mins to do it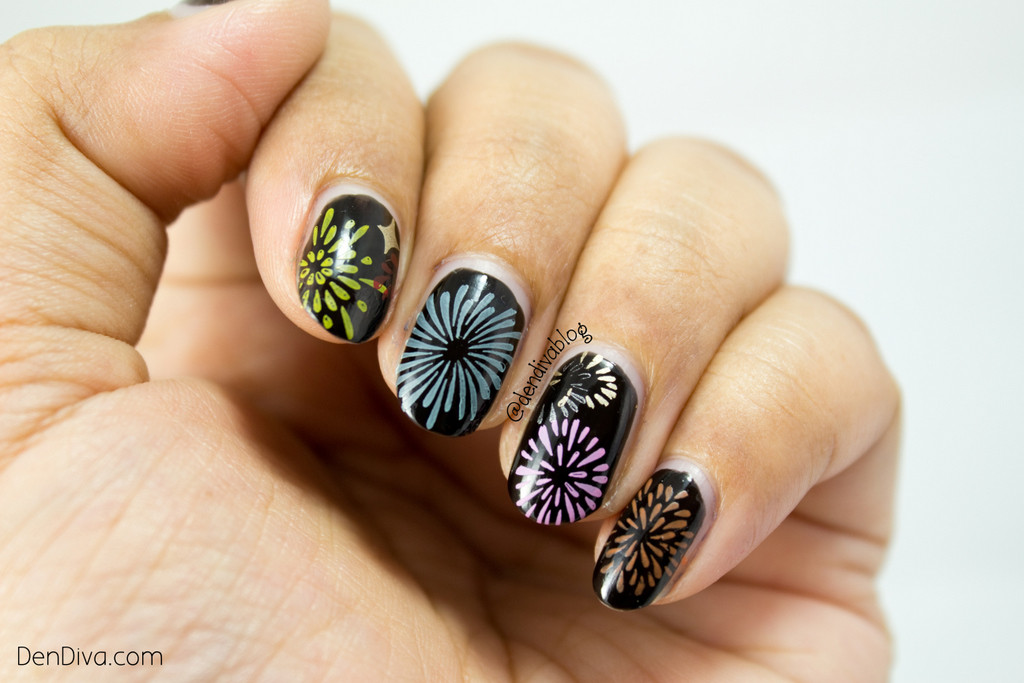 For this nail art I used one of my latest purchases of nail stamping plates, which is Hehe 049. And this stamping plate is based on Chinese New Year theme, but its perfect for Diwali as well since it has so many amazing Firework patterns. And this looks so cool!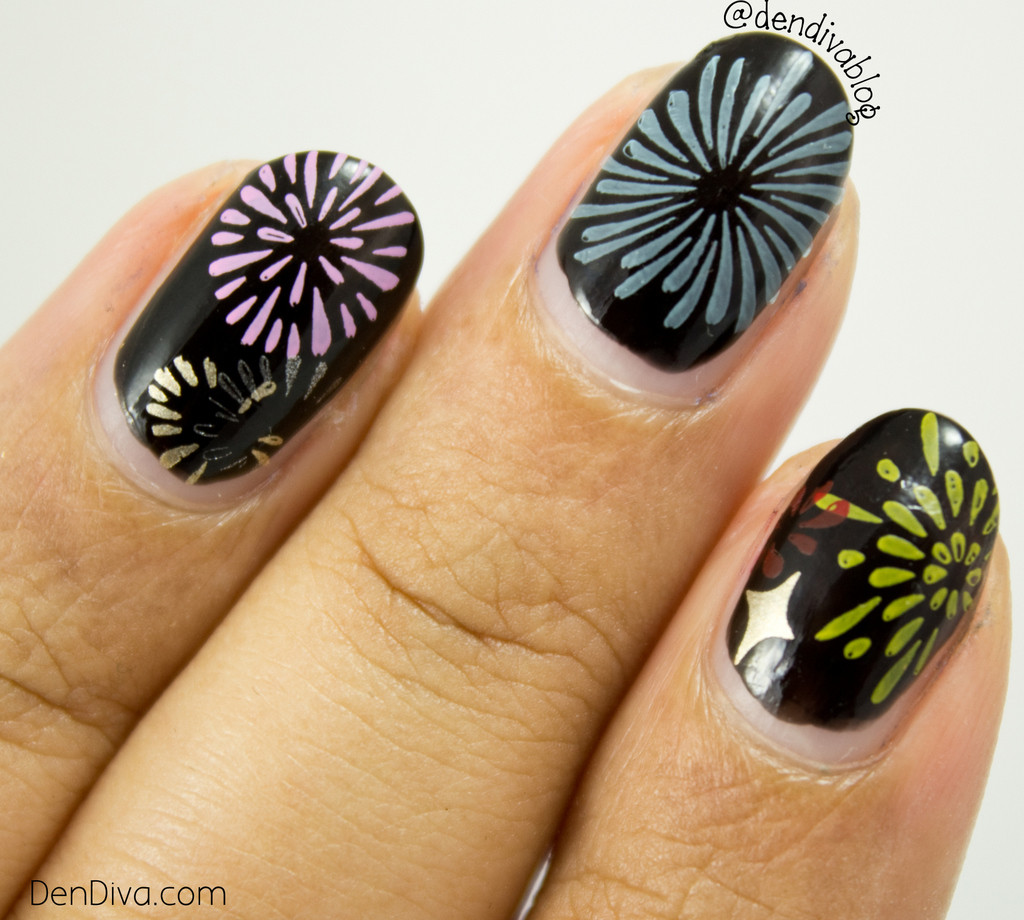 I have one more Diwali nail art tutorial of Diya & Rangoli in my Youtube channel. Check that out..