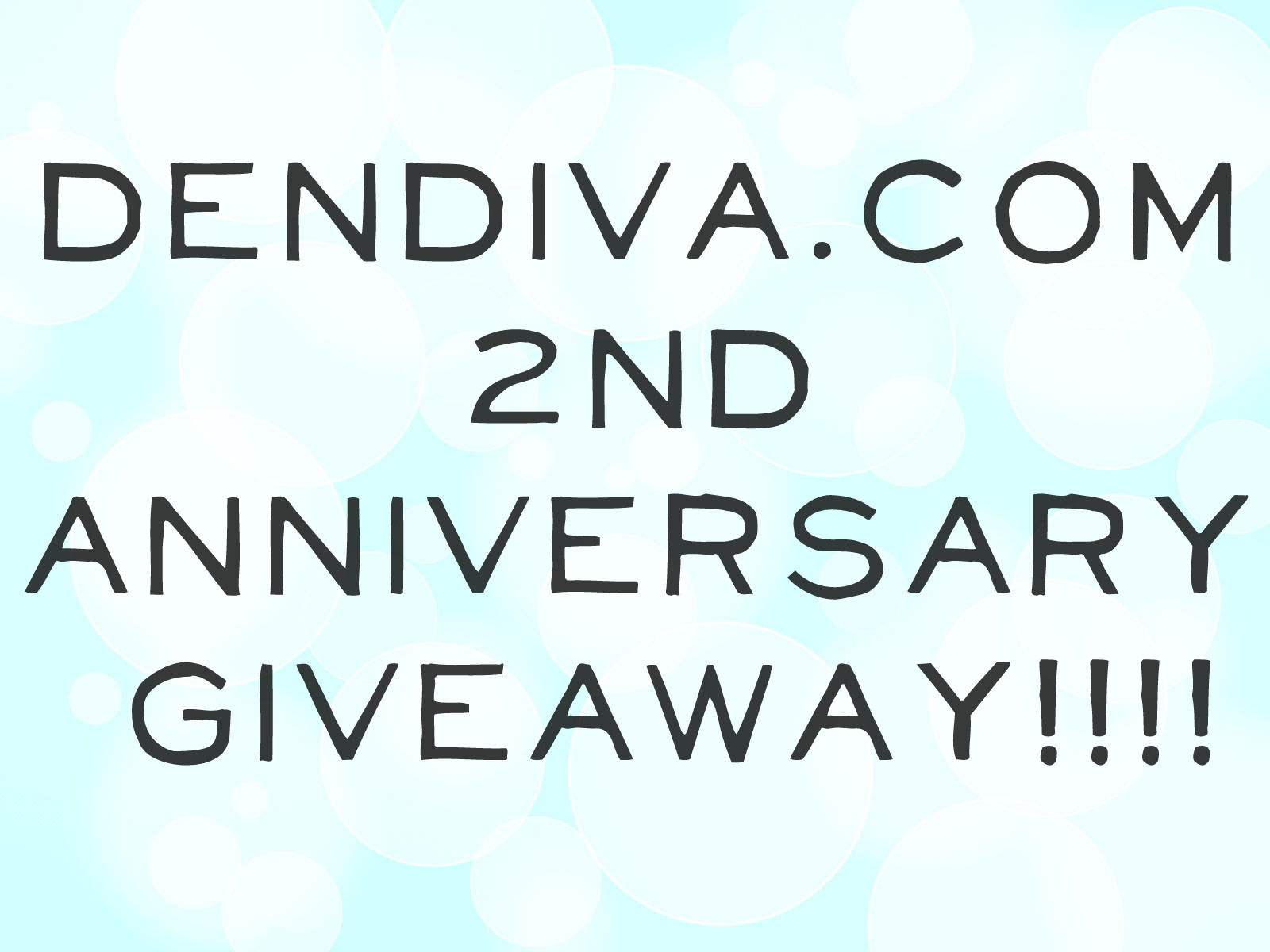 Oh my God!!! Its been 2 years since I started blogging and making videos in Youtube. I wanted to do a 1st anniversary giveaway but for some reasons I couldn't do it. So I am doing it this year. And to make it special for you guys it won't be a single giveaway, but 3 separate giveaways!!! Isn't that great! Read on to know more about them.
So I started this journey in April 2013 by first making a Youtube Channel (dendivadotcom) to post Nail art tutorials, which now extended to Haul videos, Reviews and I will be doing some more different categories of videos soon. And in August 2013 I started blogging. So from April to August this year (2015) I will host 3 giveaways. And I will do it in separate platforms , and you can see the ongoing giveaway here (at the bottom of the post). And I will do separate giveaway for Youtube and my Blog. And to make it easier on me to verify and go through the entries I will do it one after another and not at the same time.
I will answer some points common to all giveaways :
1) These are not sponsored giveaways, I paid for the items from my own money.
2) I will post all the giveaway updates on my FaceBook and Instagram. So do follow me to know more about upcoming giveaways.
3) For each giveaway I will post separate posts and mention the rules for that giveaway along with dates (deadline, winner announcement)
4) Winners will be chosen Random, more details will be mentioned in the Giveaway posts. I will post video of choosing the winners and announcement.
5) Open to India only, if you have India shipping address you can take part. (Sorry friends outside, will try to include you next time.)
6) Prize items are mostly Nail art related items and some extra surprise goodies.
7) I will link this post in my Home Page as well and you can see what Giveaway is ongoing.
8) If there is any emergency or unforeseen situation, I may change the rules. (Just the date part)
A Little Disclaimer:
Lastly no negativity/ hate towards me, if you loose.. I am doing this in a positive state of mind in all fairness and don't want any kind of negativity. Well if fate decides, you win else you won't, I won't be blamed for that.  Any kind of rude of negative comment will be deleted and you will be banned from this as well as future giveaways. And don't just follow for the sake of giveaway, if you unfollow later on after giveaway ends, you will be banned from future giveaways. I want my true followers/friends to benefit.
GIVEAWAY3 (OPEN) -
MORE INFO