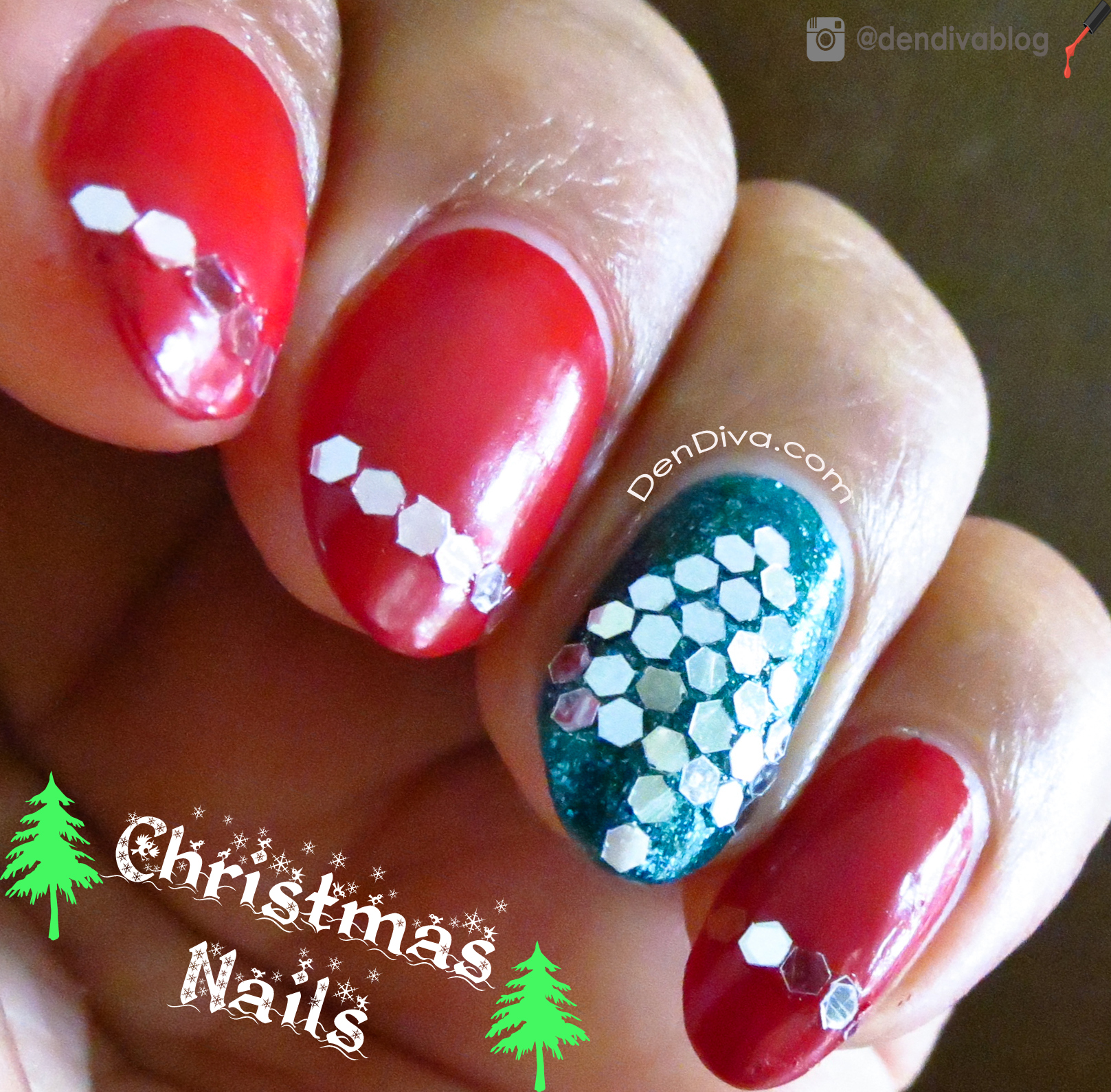 Its that time of year when everything looks sparkly n festive… there is holiday and family time :-).. feels great doesn' it. I wanted to try an elaborate Christmas mani and I have seen so many designs in IG and thought to recreate few. But but but… then I thought let me try a new design which I haven't seen yet and should be simple to try on. I wanted sparkles and glitters and wanted to use the traditional holiday colors or green,red and white. So this is what I came up with. For those who don't have the glitters (like I have used here) can do the same with just silver dots and whoila!!! Its done
This is my entry for StylethoseNails Winter nailart challenge  (click here to join us and check out other nail arts in this theme). I tried out some other cool nail arts but will post them in my blog soon. Check out my Instagram (@dendivablog) for those.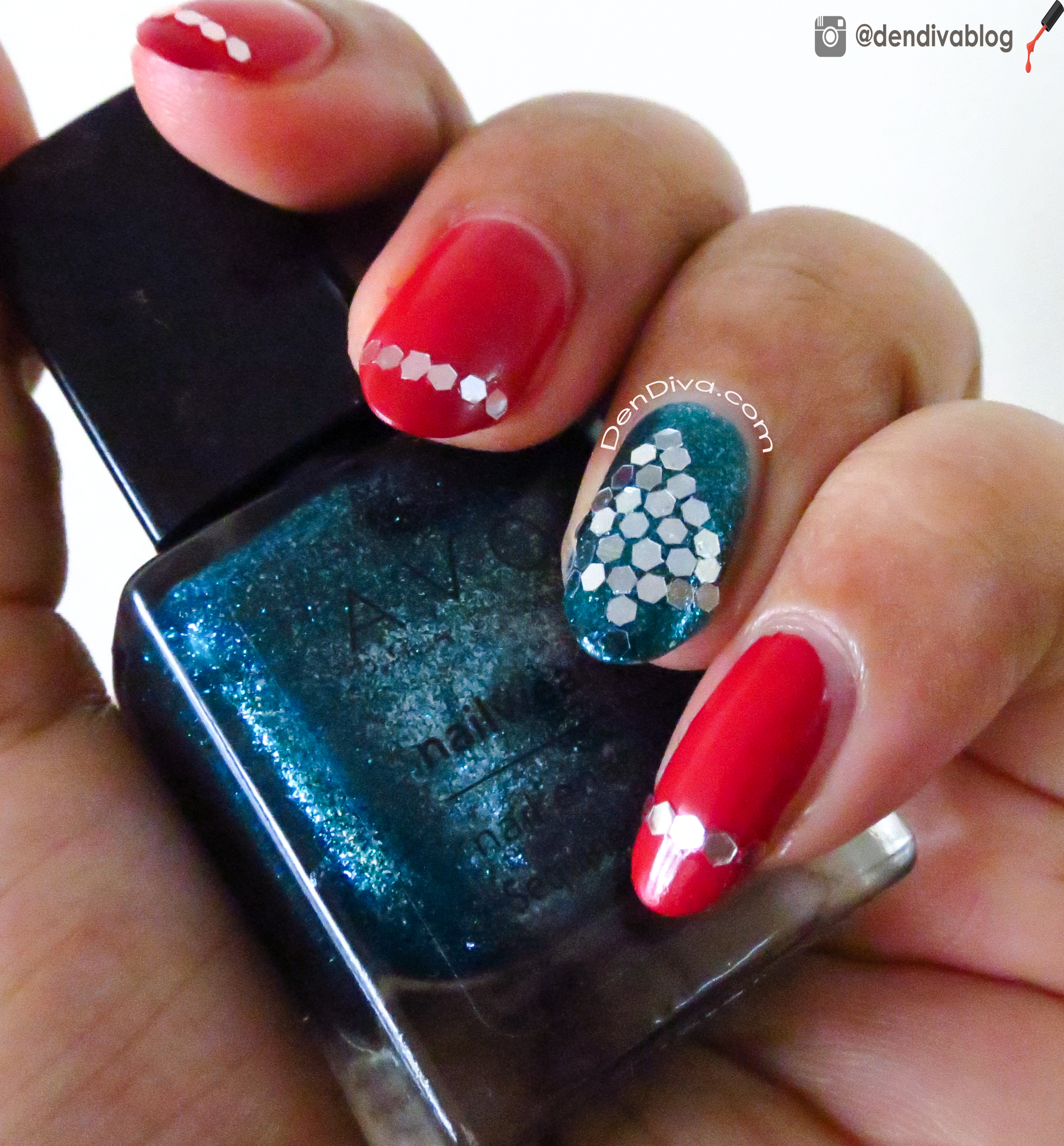 I tried out another Christmas mani with stamping , check out the nail art here.
Whats your Christmas special plans.. do share with me.