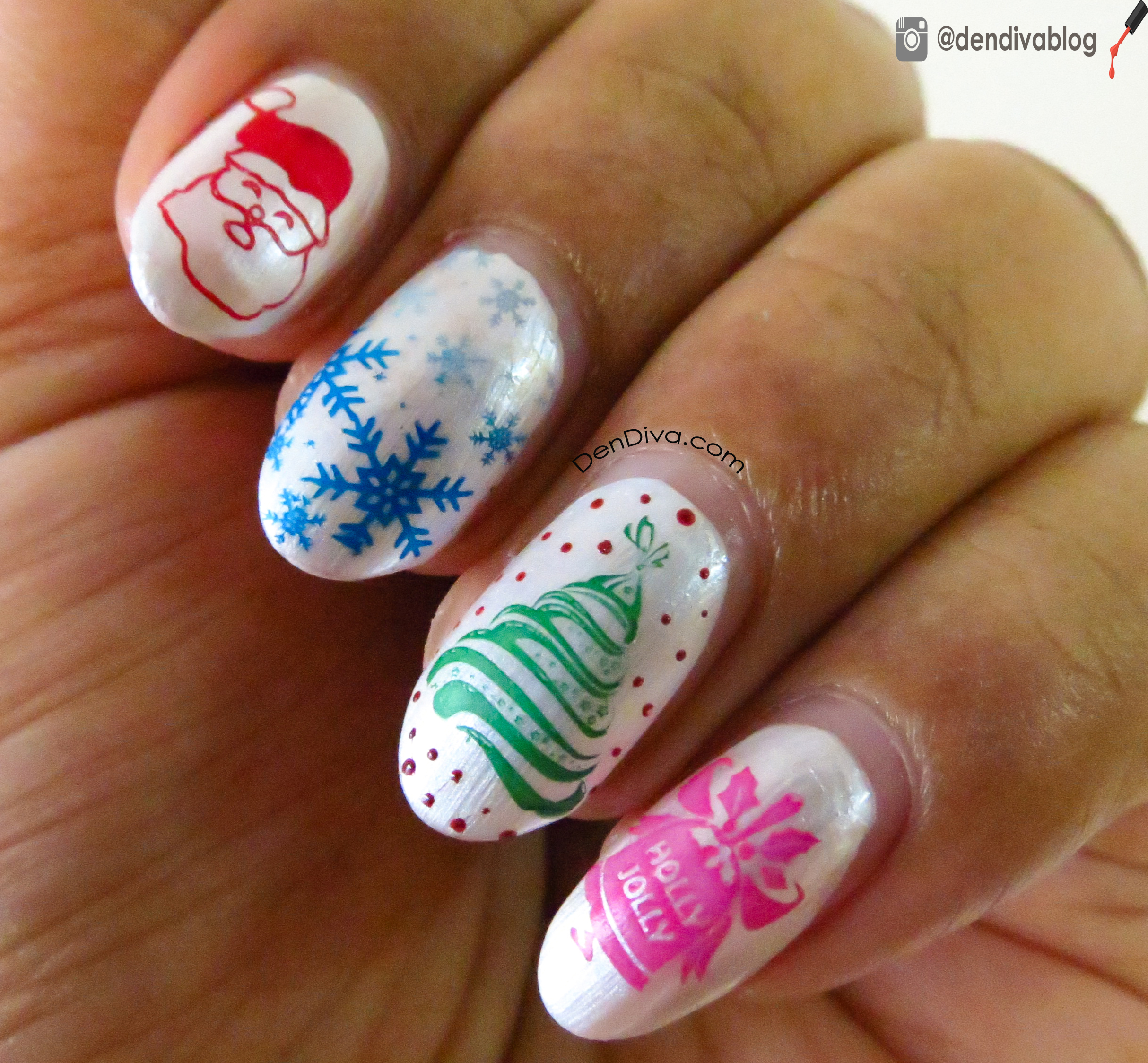 Recently BornPrettyStore launched their own stamping plates in so many designs. And I had my eye on this particular plate as I don't have any Christmas themed stamping plated before. It got so many designs of Snowflakes, Santa, Reindeer, Christmas Tree in multiple designs. Its a must buy if you like Christmas stamping plates (check out item here). If you plan to buy do use my Coupon Code DENDIVAK31 to get 10% Off!!
For this design I have used Avon Simply pretty polish Shade 'White Daisy' which is a pearl finish white polish. Its pretty sheer so I applied one coat of normal white polish and followed by one coat of White Daisy to give a pearl finish.
And I got some Konad stamping polishes so this was a perfect chance to try out the colors. All stamping is done with Konad polishes.
Check out the designs on this plate… and the best part is I got this for very very less price, almost free :-D… it was huge Black Friday sale going on and so I got a bunch of stamping plates for an amazing deal!!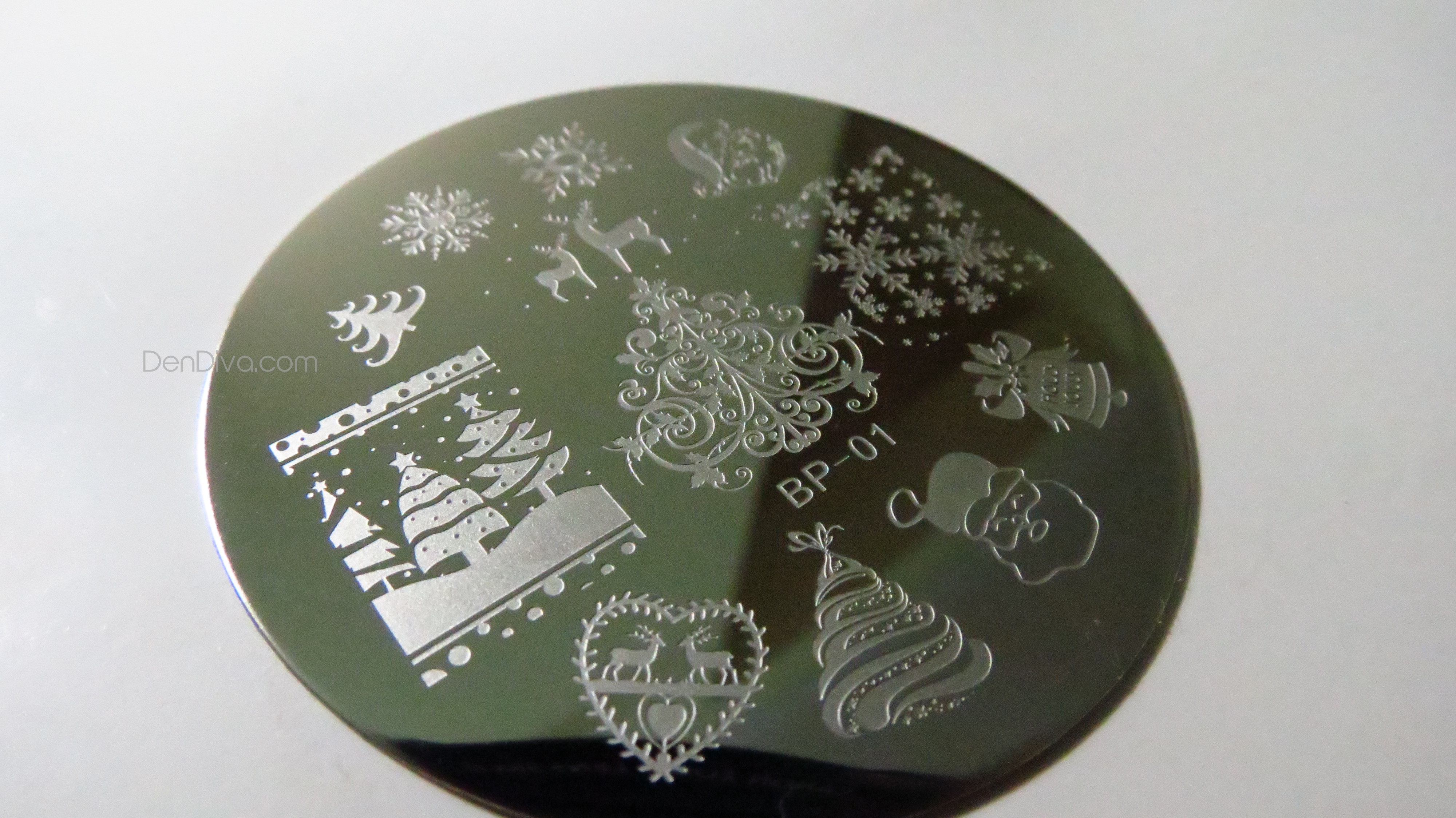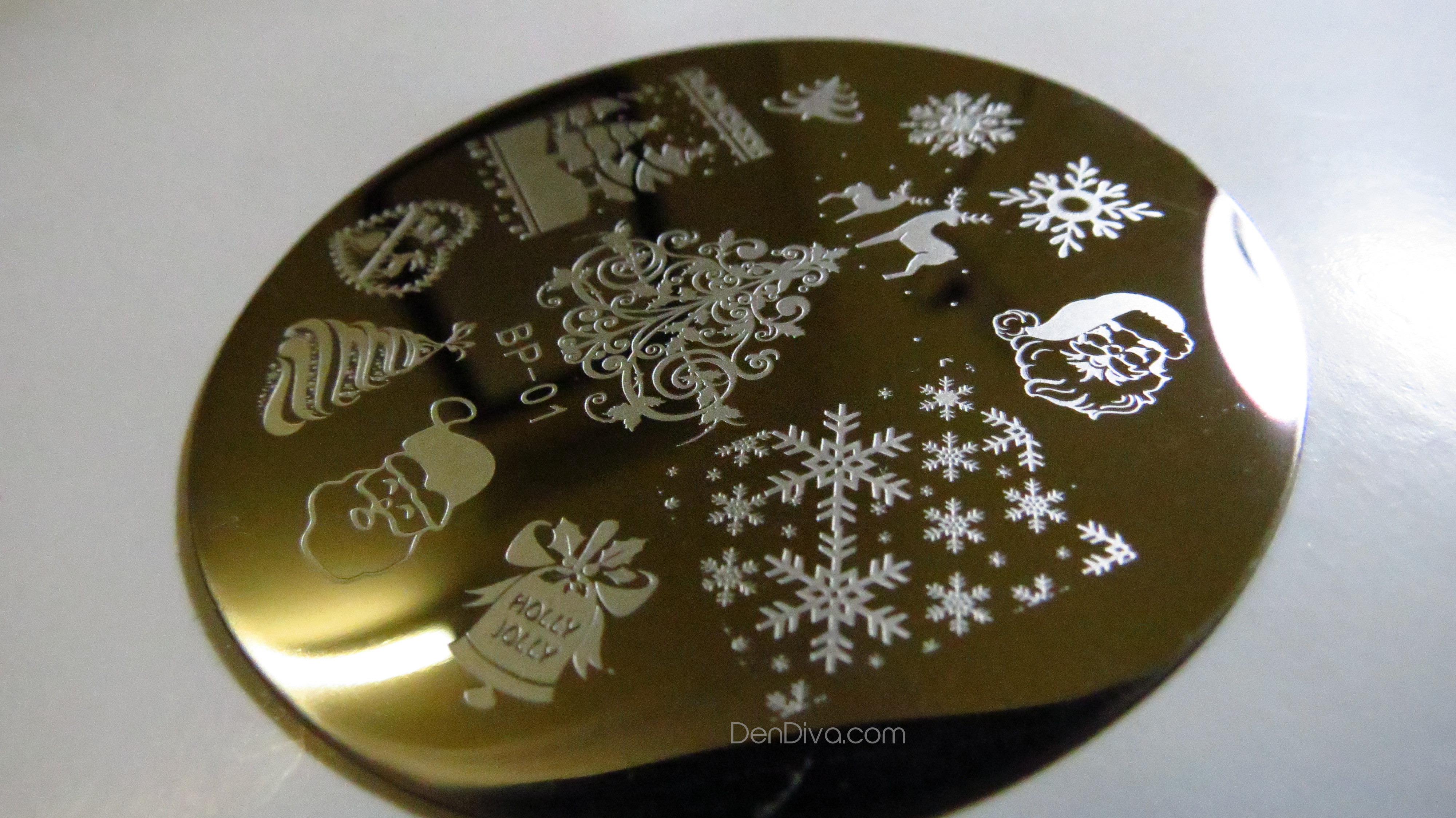 I simply luvvv this plate.. and if you want to know more about BPS stamping plates with my Complete Review with PROS & CONS, check out my post here.
I did another Christmas Nail art with glitters , check out the mani here.