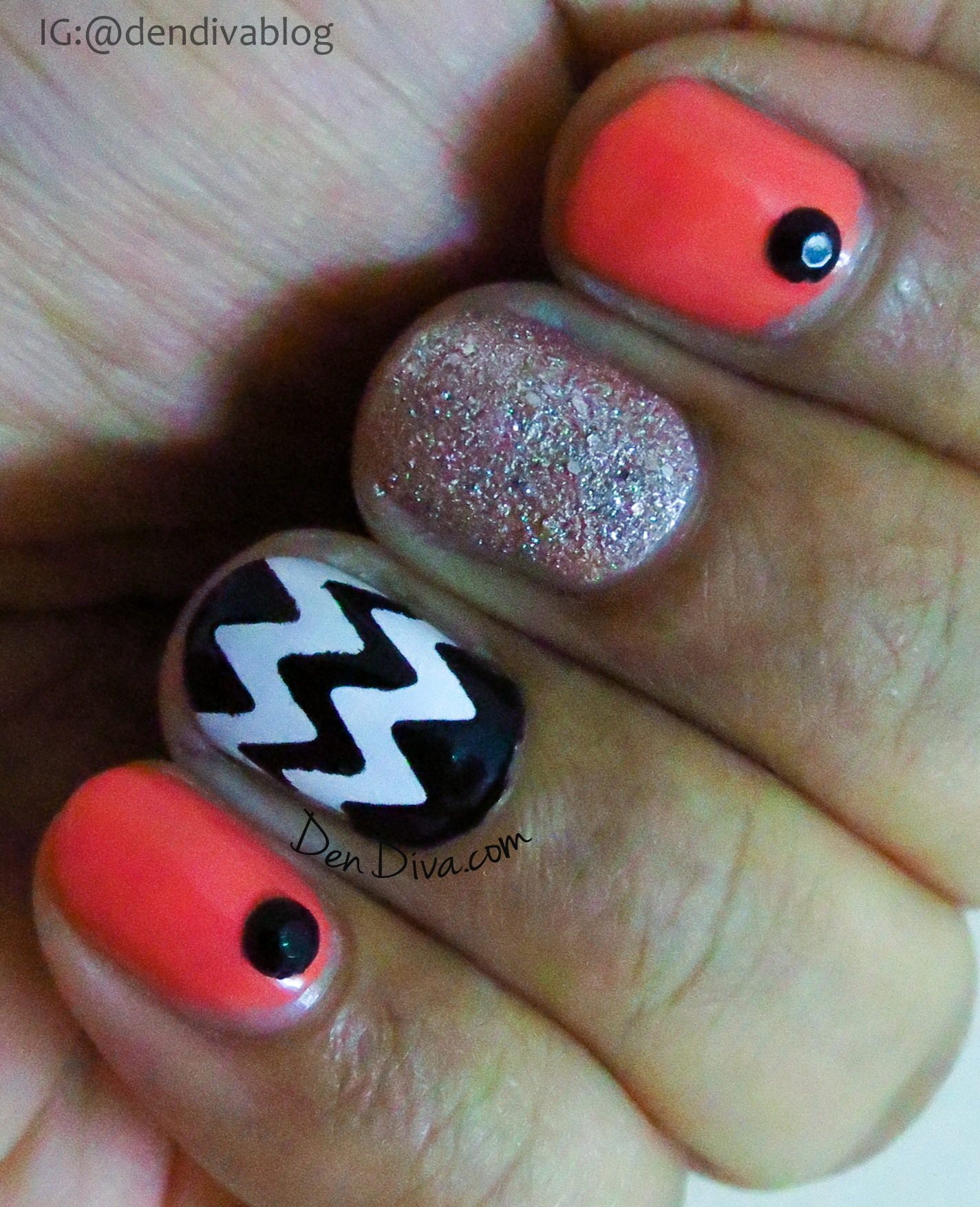 Finally I did a Chevron!!! I really like Chevron nails but was not sure how to get that perfect finish if I try with hand, by drawing or any other method. BornPrettyStore's Chevron Nail tip guides was the perfect thing I was looking for. I have seen many Nail vinyls and tip guides but none were shipping to India. This solved my problem :-). I did a review of this tip guide along with other products I got for review from BornPrettyStore.com, you can read it here. And if you want to shop some amazing stuff from the site don't forget to use my 10%off Coupon Code DENDIVAK31!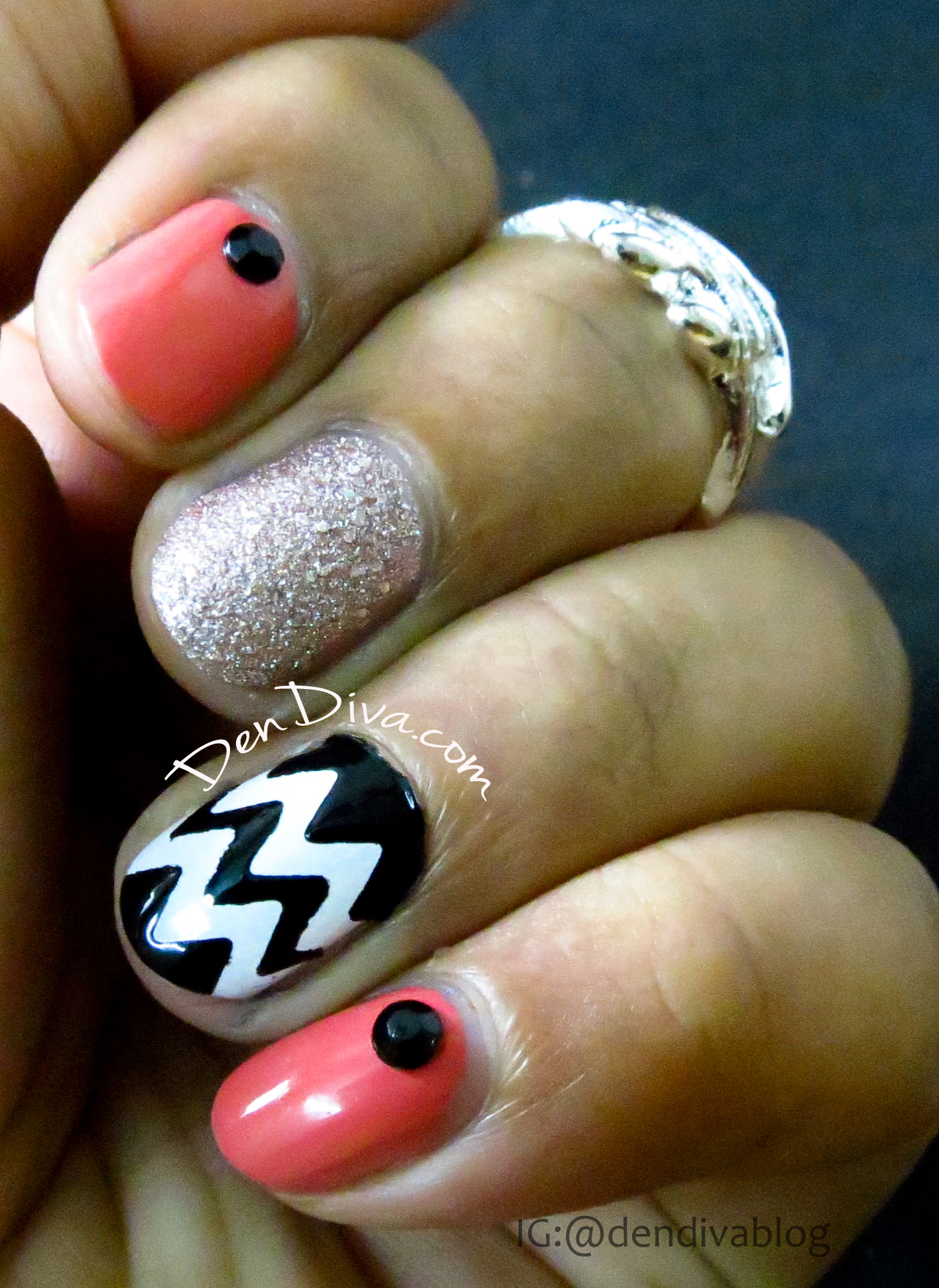 Lets move on to the tutorial of this. Its a pretty simple nail art. I used the following items:
1) Polishes :
White (Maybelline Color Show Porcelline Party)
Black (Maybelline Color Show Blackout)
Coral (Maybelline Color Show Coral Craze)
Glitter (Maybelline Color Show Glitter Mania Pink Champagne)
Clear Top coat
Base coat
2) Born PrettyStore.com Chevron Nail Tip guide (here is the link for the item)
3) Born PrettyStore.com Black Rhinestone (here is the link for the item)
4) Dotting tool
5) Tweezer
STEPS: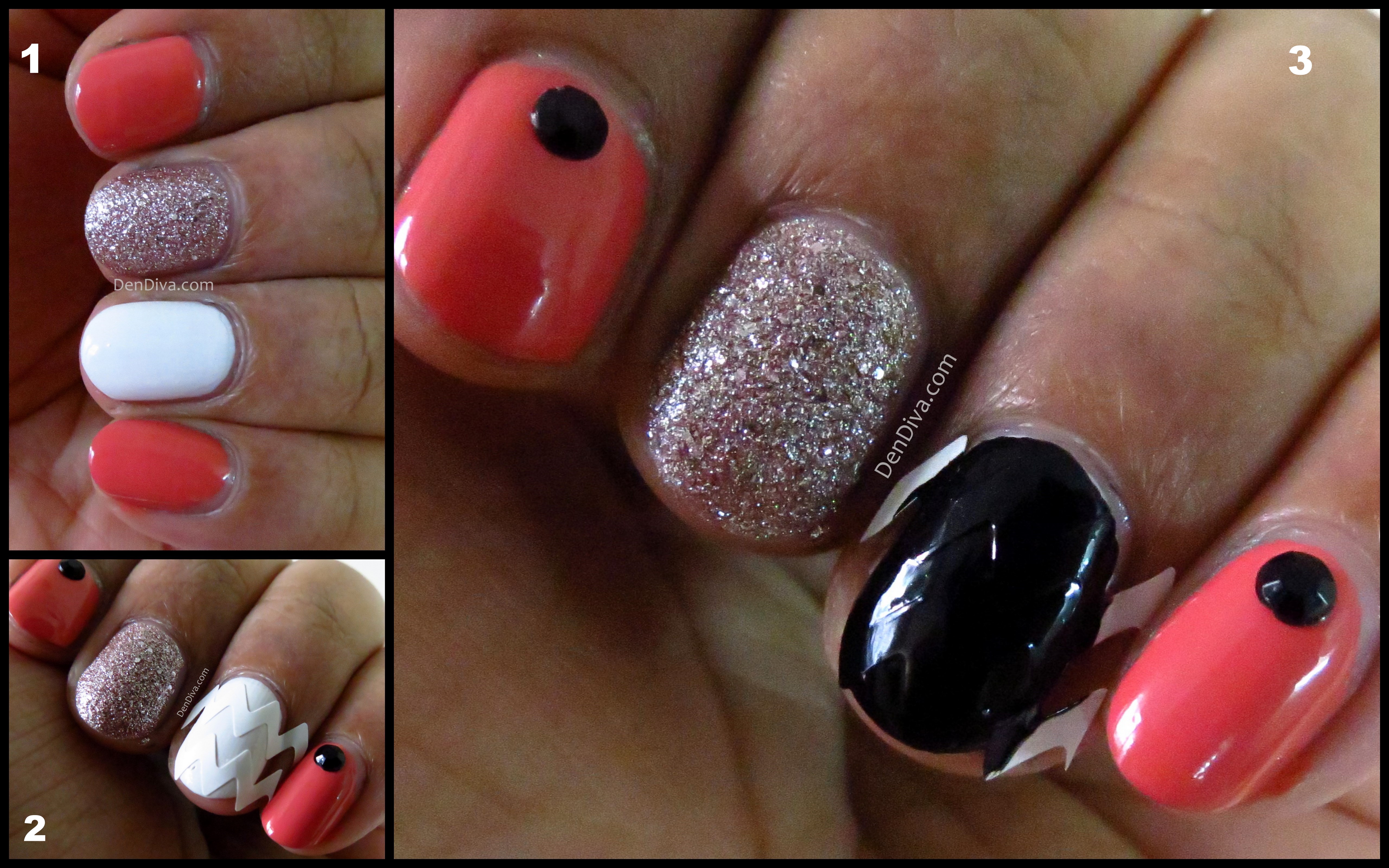 1. Apply polish as base colors as shown in image and let it dry completely.
2. Apply Black rhinestones on thumb,index and pinky finger:
Put a drop of clear polish on to any surface (old caps,plate) and taking a dotting tool apply a dot on the nails where you want to put the rhinestone. Then pick the rhinestone using the dotting tool and place it over the clear polish dot.
Then taking a Chevron tip guide place it over your ring finger :
The tip guides were long so I cut one into 2 parts and place it in 2 lines. If you have long nails you can put more.

3. Apply black polish on the ring finger, leave for 2-3 secs and then taking a tweezer take off the nail strip. You will get perfect Chevron nails!! Finally apply a top coat once the black polish is dry.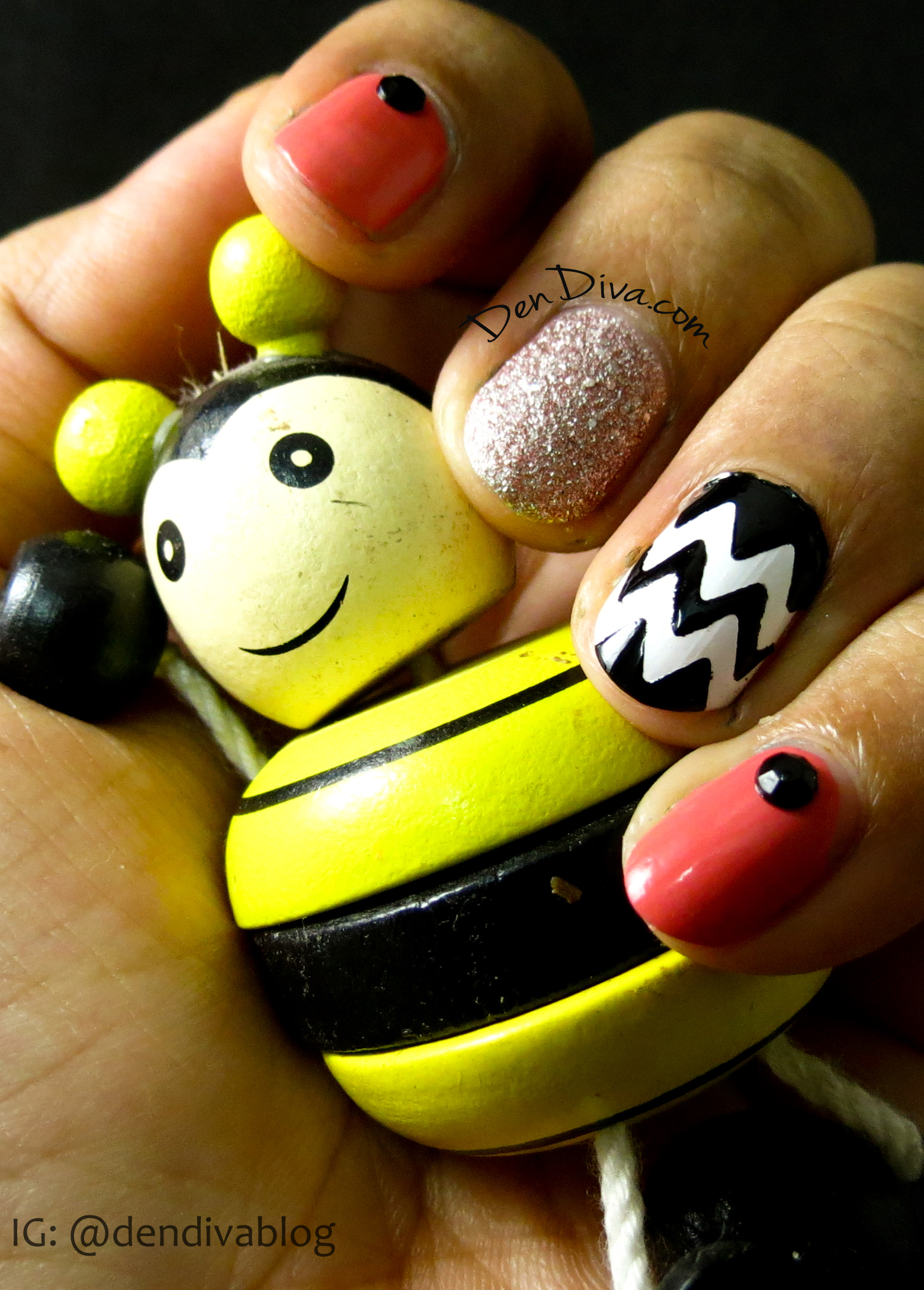 Isn't it super easy and a cool nail art. Try it and share your feedback with me.
Follow me on Instagram @dendivablog and tag me with #dendiva if you try my creations. I will check it out and feature it on my page.