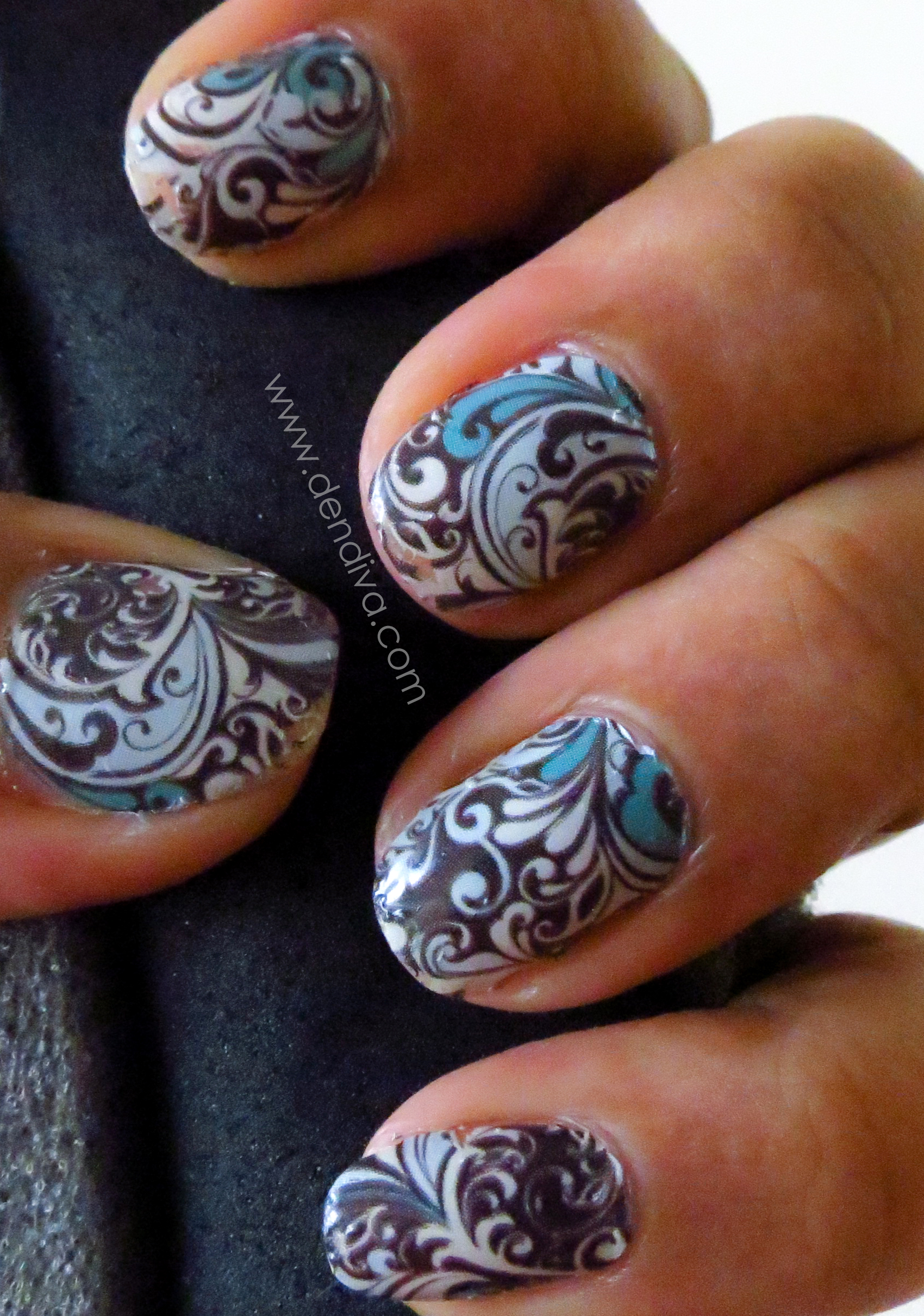 I have recently got bunch of nail water decals from BornPrettyStore.com and I have tried one nail art using it earlier (haul post here n other nail art using decal read here). And I wanted to try all others. So today I want to do a simple mani without any effort but pretty at the same time. I simple luv this decals. Read on for the review. If you want to buy products from the site, use my Coupon code HRX31 to get 10% discount on all products.

Packaging :
The package is good and it contains 12 pieces of same pattern nail decal but with different sizes to fit your nails. It also has  a nail decal smoother, just a simple stick to smooth out the edges.
Application :
Its really pretty easy to apply them and the steps are mentioned in the package. You just need to follow them. For me towards the tips it was little messy as while bending the decal it was not smooth and finally after applying top coat, some portions came off too. So smoothening it out is essential before applying top coat. I need more practise regarding this
Price :
Its pretty reasonable with the price being 1.55$.
Other feature :
The decals are long in size so it will suit for those having short or long nails. It stayed for 4 days without coming out (though mainly it depends on top coat you use).
Rate :
I give it 3.5/5
Recommend :
Yes do give nail decals a try, it spruces up your nails instantly without need to use many tools or polishes. Would definitely buy again.