I got some nail art items to review from BornPrettyStore.com. This is my fav shopping place for all things nail and nail art related. I even got some fashion accessories some time back and luvvv them. All the finger rings you see in my nail images are from them. So they sent me the below items to review. I will go one by one though them, telling more about it. I tried 3 different and cool nail arts using the products. You can learn how to do it by following my easy tutorials. And you can also use my Coupon Code DENDIVAK31 to get 10% off on its products!!!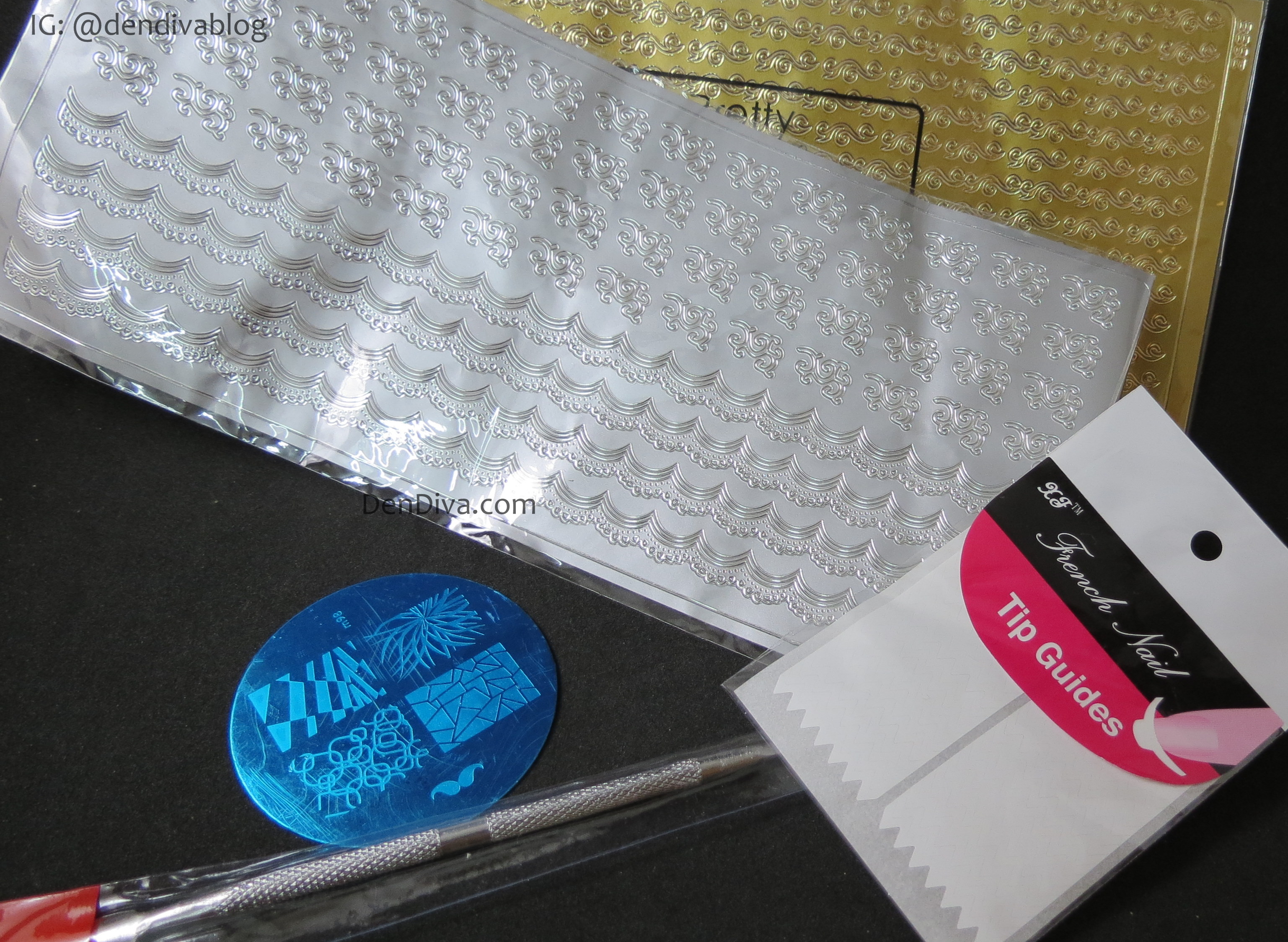 So I got 2 3D embossed nail stickers, Chevron Nail tip guide, stamping plate and a cuticle pusher. About BornPrettyStore.com, they have some amazing stuff at very economical prices. The site is pretty well designed and the categories makes your search even faster (they have a category of items below 0.99$, that specific!! ) Check it out once and you will luv it, so many products to choose from. You can pay through Paypal or your credit cards. And they got free world wide shipping!! I get my item within 3-5 weeks of placing the order, which is ok for me. So now lets move on the items and know more about them.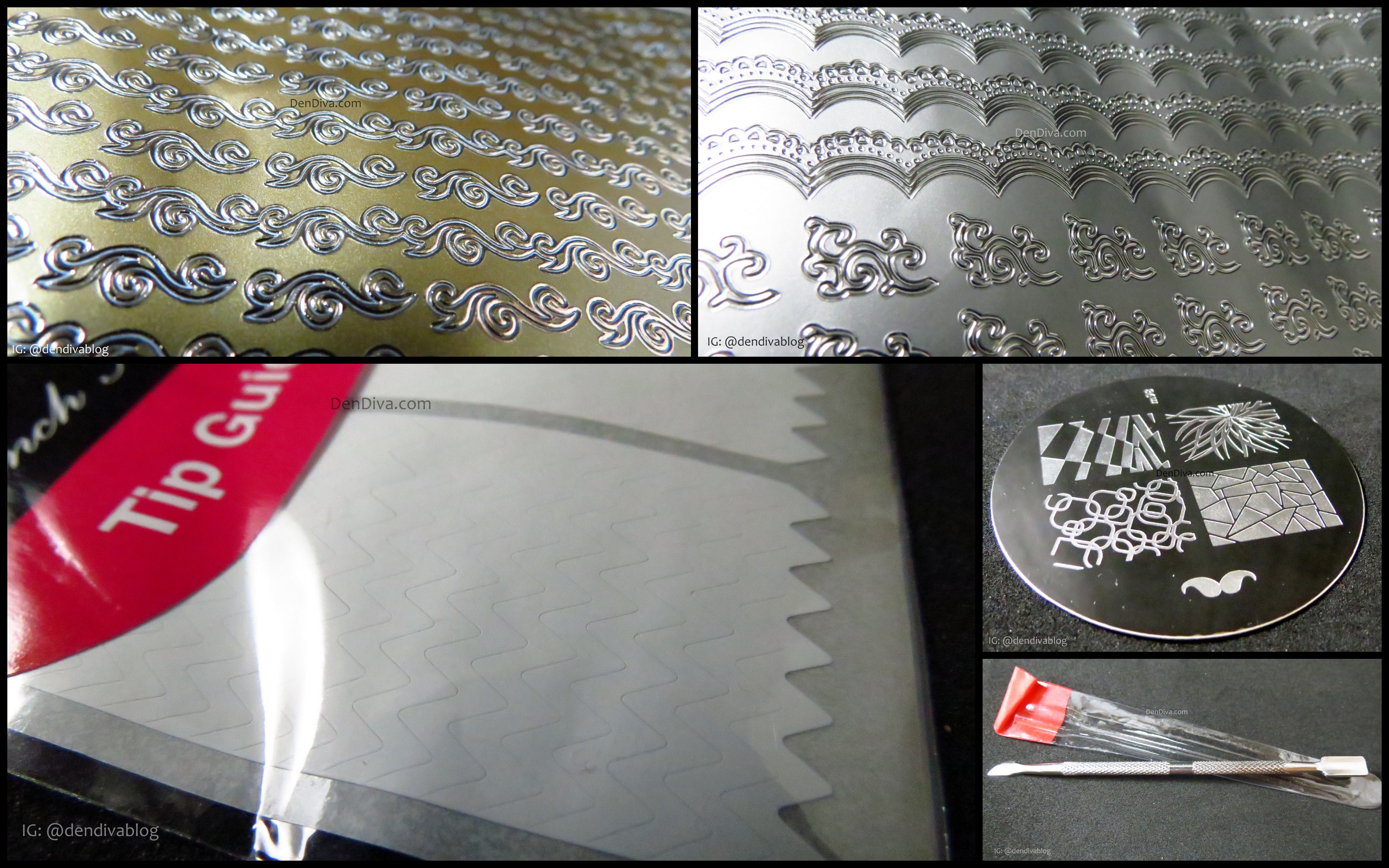 1) 3 D Embossed Nail Stickers (item link here)
I got 2 different designs of these. They are really very easy to use. You just have to remove them and apply on your nail like any normal stickers. Instantly you get awesome looking nails within 2 mins. Click on the image below to read my tutorial and steps how to use them.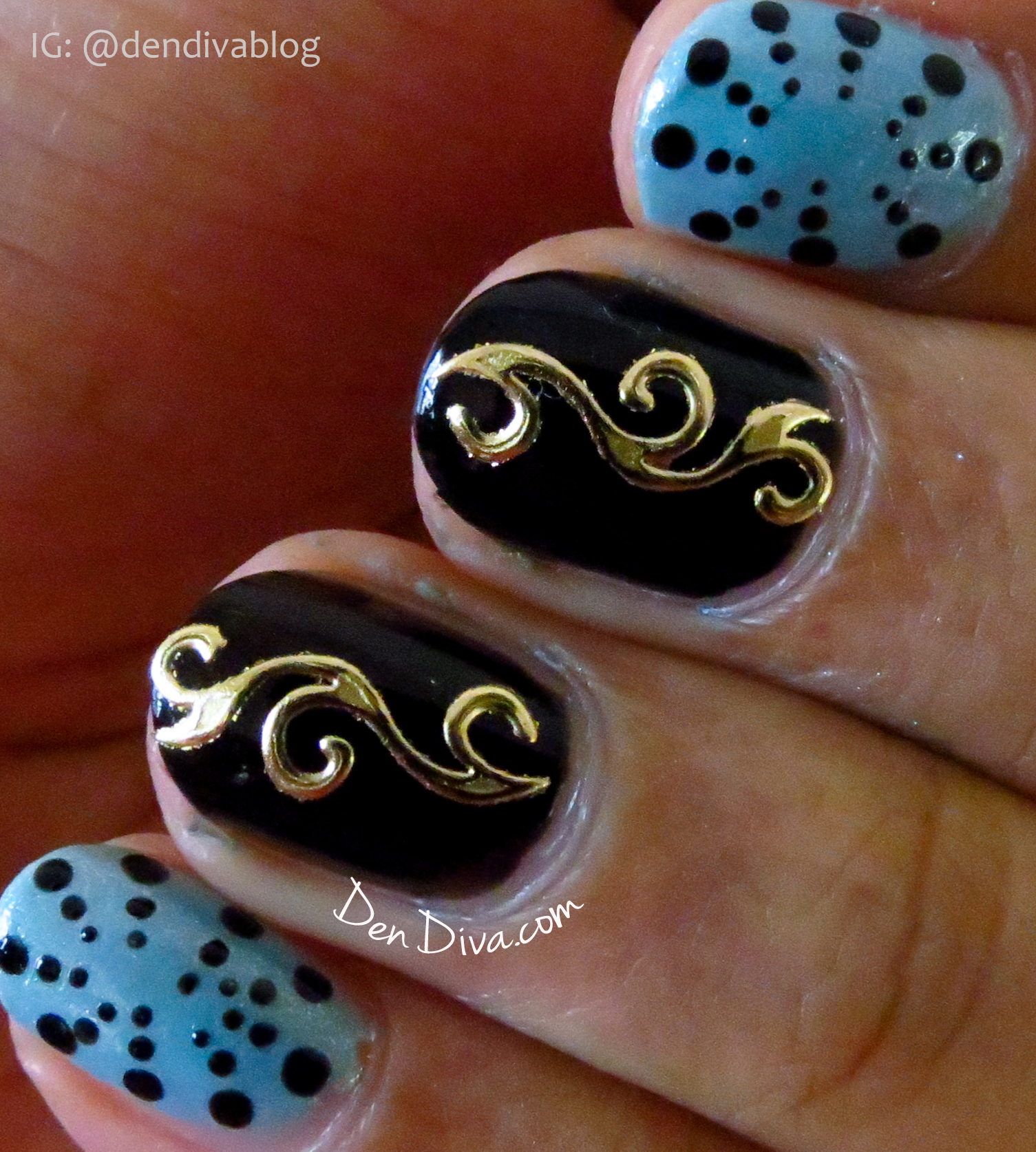 2) Stamping plate (item link here)
  These days I am collecting my stamping plates from BornPrettyStore collection. I love the plates, easy to use, images transfer to nails properly, and most imp its so cheap!! You get good quality product at less price. I have got so many plates for under 0.99$ . Check them out, they are even starting to introduce new designs regularly. Here is the nail art I did using it. Pretty simple stamping mani. The ring is from their site too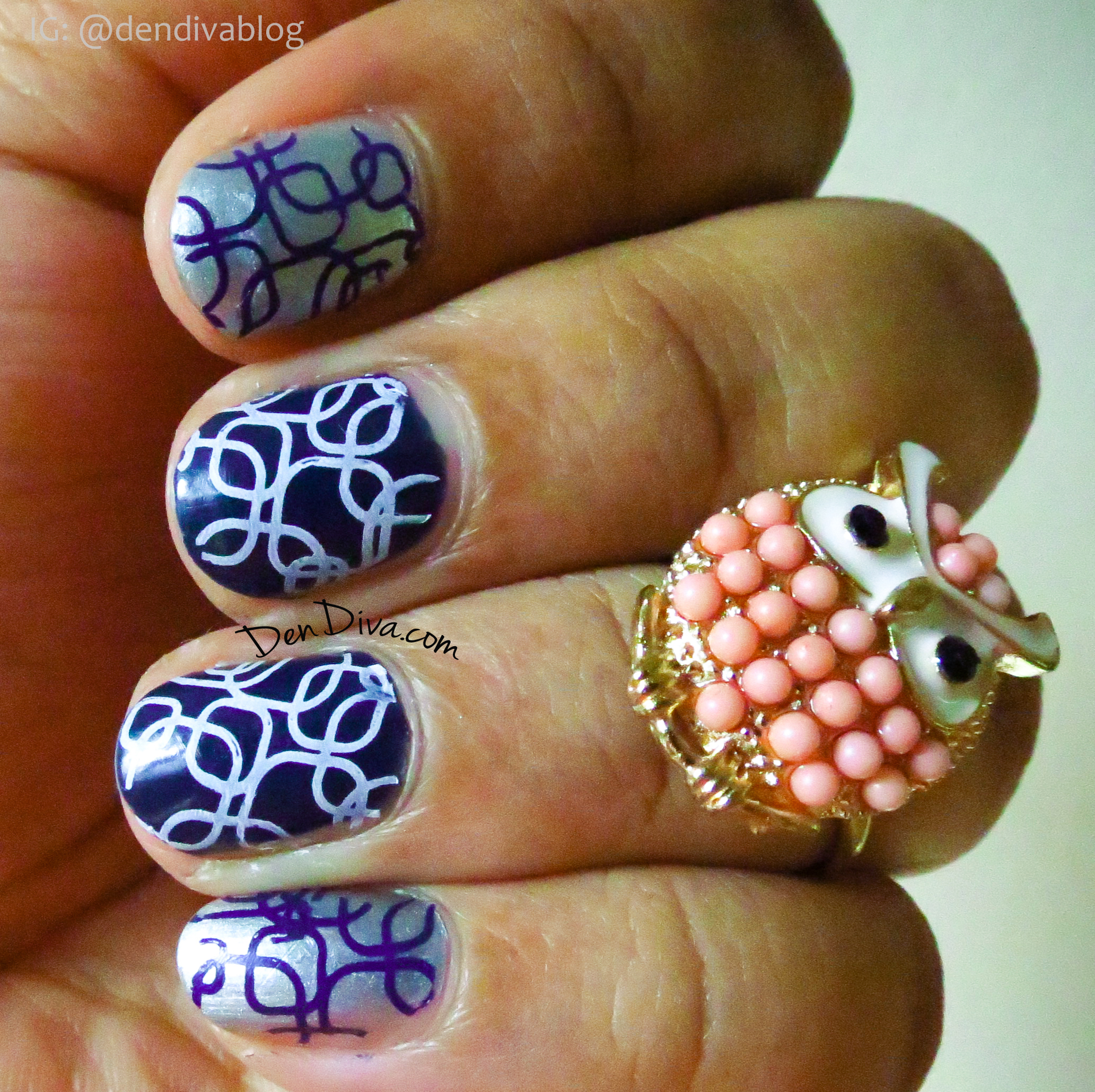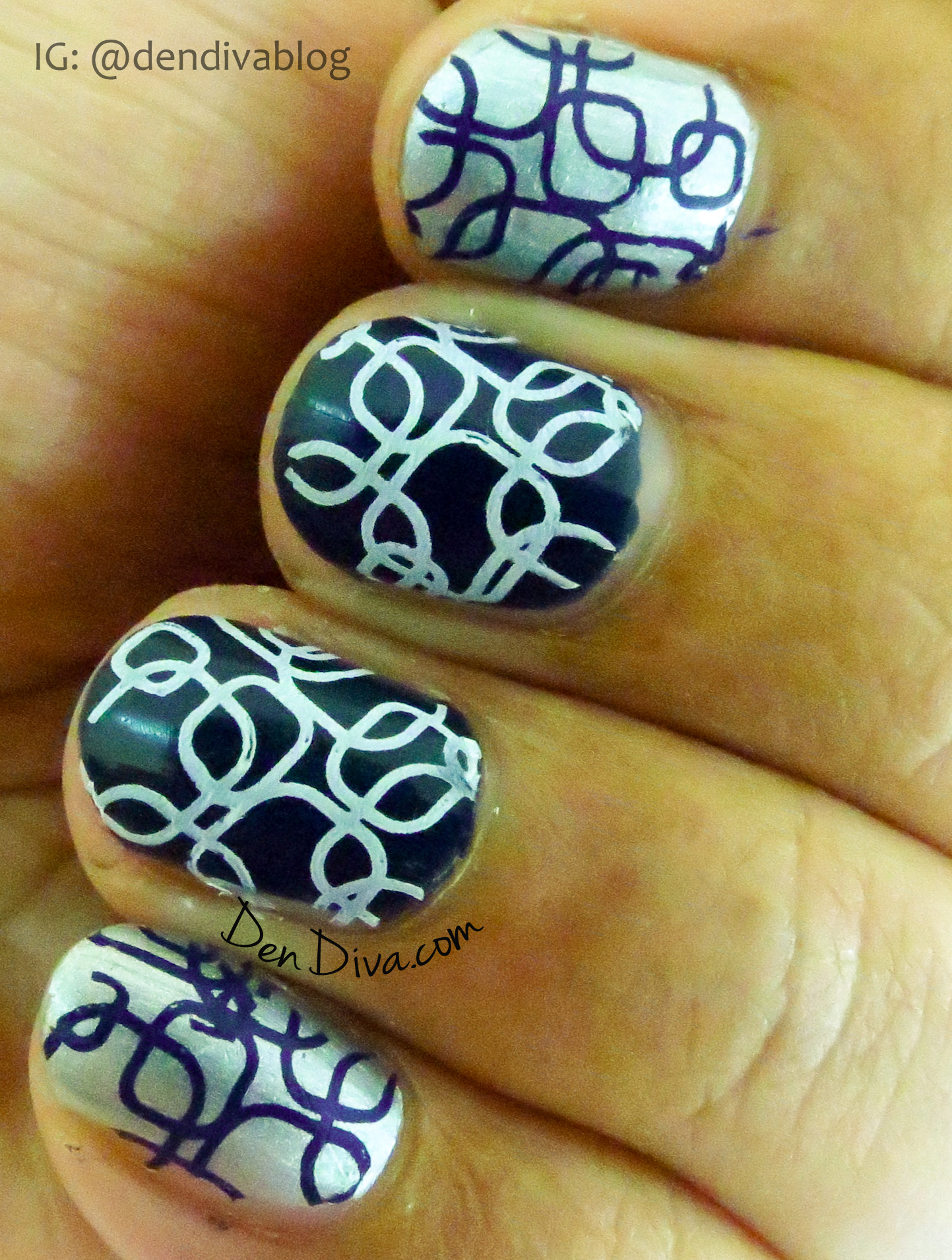 3) Chevron Nail Tip Guide (item link here)
      I have been searching for ages for a Chevron nail strip which I can get in India, or which is shipped to India. And finally got it in BPS and was really excited to try it out. Chevron nails are so cool, and these tip guides help you achieve that within minutes. The quantity is good and the strips are long so you can cut into half and use it too. Click on the image below to read my tutorial post, how I did the mani.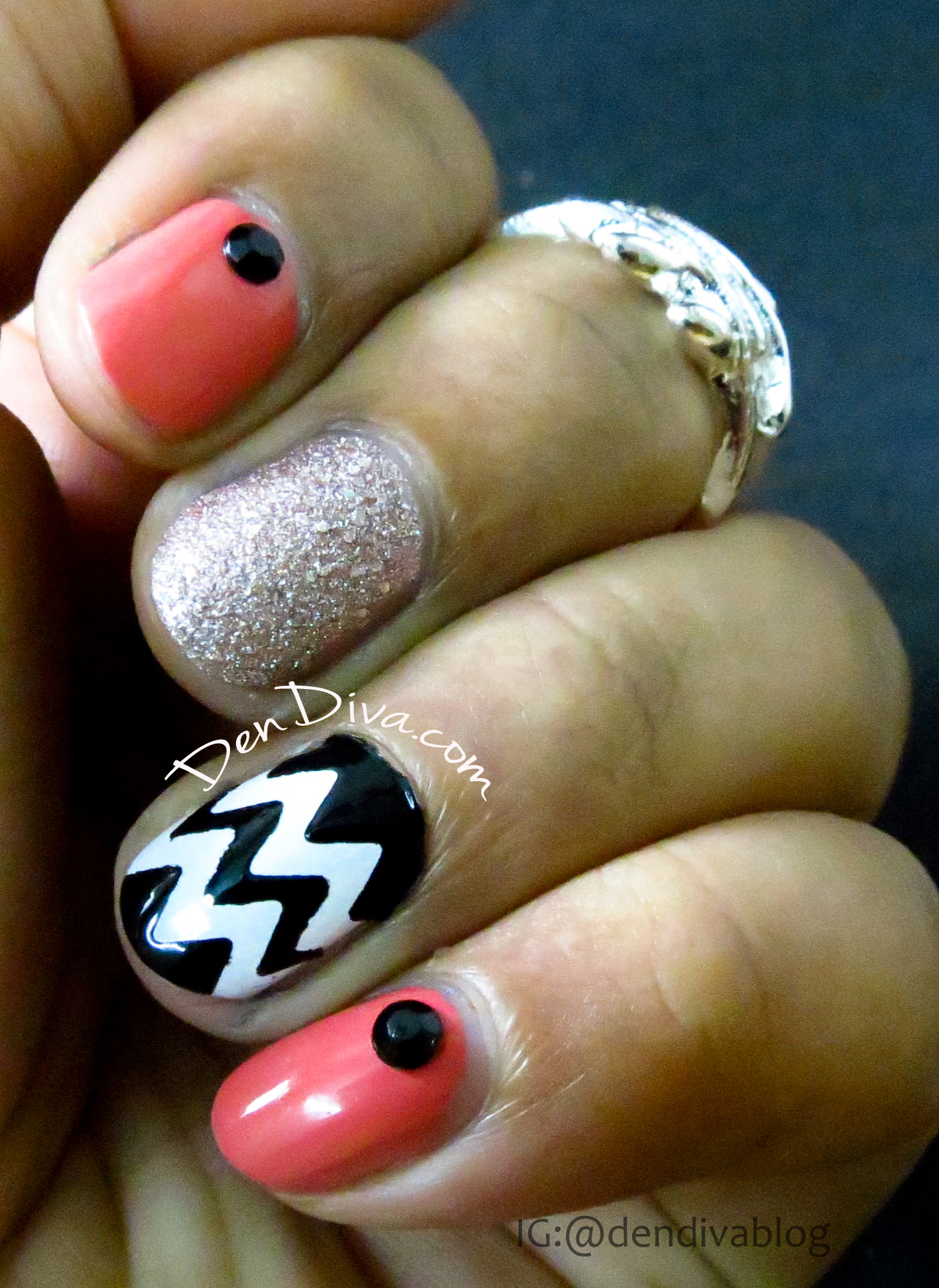 4) Cuticle Pusher (item link here)
Any manicure kit needs a cuticle pusher to remove your dead cells and cuticles from nails. The cuticle pusher is of stainless steel and quite stong and good quality. I have been using it to remove my cuticles while doing a quick manicure at home. I am quite happy with the results. A basic tool which should be there in your nail art kit,do get it.
So l simply luv these items and can't wait to try more nail arts with it. And if you place an order with BPS do use my Coupon Code DENDIVAK31 to get 10% off on your entire order!!!
Do follow me on Instagram @dendivablog and if you try any of my nail art tag me using #dendiva, will feature your creation on my page.