Hey everyone.. this is going to be my 1st sponsored Review. BornPrettyStore.com wanted me to do review of their nail art items in my Youtube channel and sent me whole pack of Glass/caviar beads (12 bottles of different colors). I had heard of BPS before but didn't buy anything previously. I thought to purchase some items on my own,so that I can share the experience with you all. I visited the site and was simply awed by their collection of nail art tools and accessories. I got few stuff and you can see the items below. My sis also got some stuff for her, so her items are also included here. Review at the end of the blog.
These are the pack of Glass beads they sent me for review.
These are some of the Nail Water Decals, I am so excited, cant wait to try using them!!

These are the Silicone Stampers, I just got one to check how's the stamping quality. Will do a review of this in my Youtube channel soon.
These are BPS stamping plates, I just likes some designs so got them (my sis got 3 and I got 3 ). I have yet to use them and check how the stamping is. And is it as good as Konad plates, will cover all in upcoming blogs.
I didn't had any Rhinestones so thought its high time  I get some. And I loved the finish on these ones.. looks pearl type.
So these are the items I got. I already did one Review Video in my Youtube Channel of BornPrettyStore.com. I have reviewed the glass beads I got for review purpose and I have shown a quick tutorial how to use it (nail art pic below). There are so many ways to apply Caviar beads, but all are kind of messy where you spill the beads on to your nails. I have tried out a non-messy way and easy for you to put back all the beads without single spill. In the video I have mentioned all the Pros and Cons of the site, products, my experience, improvements. So I won't mention the same stuff here again,better you watch the video.
BORNPRETTYSTORE.COM REVIEW VIDEO – https://www.youtube.com/watch?v=lT0fDk8b-98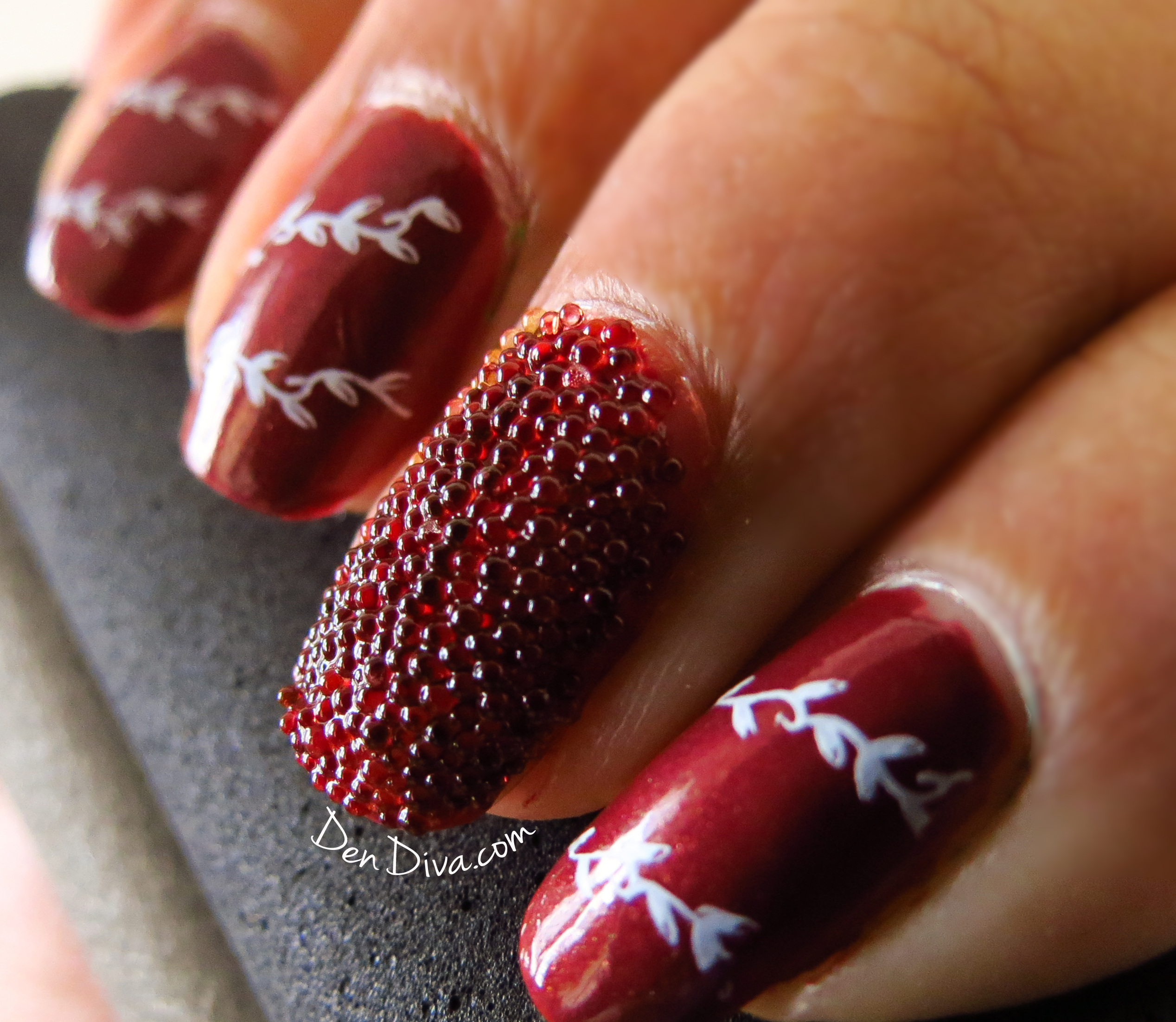 Let me know if it was helpful for you. You can Use Coupon Code – HRX31 to get 10% discount on all items.