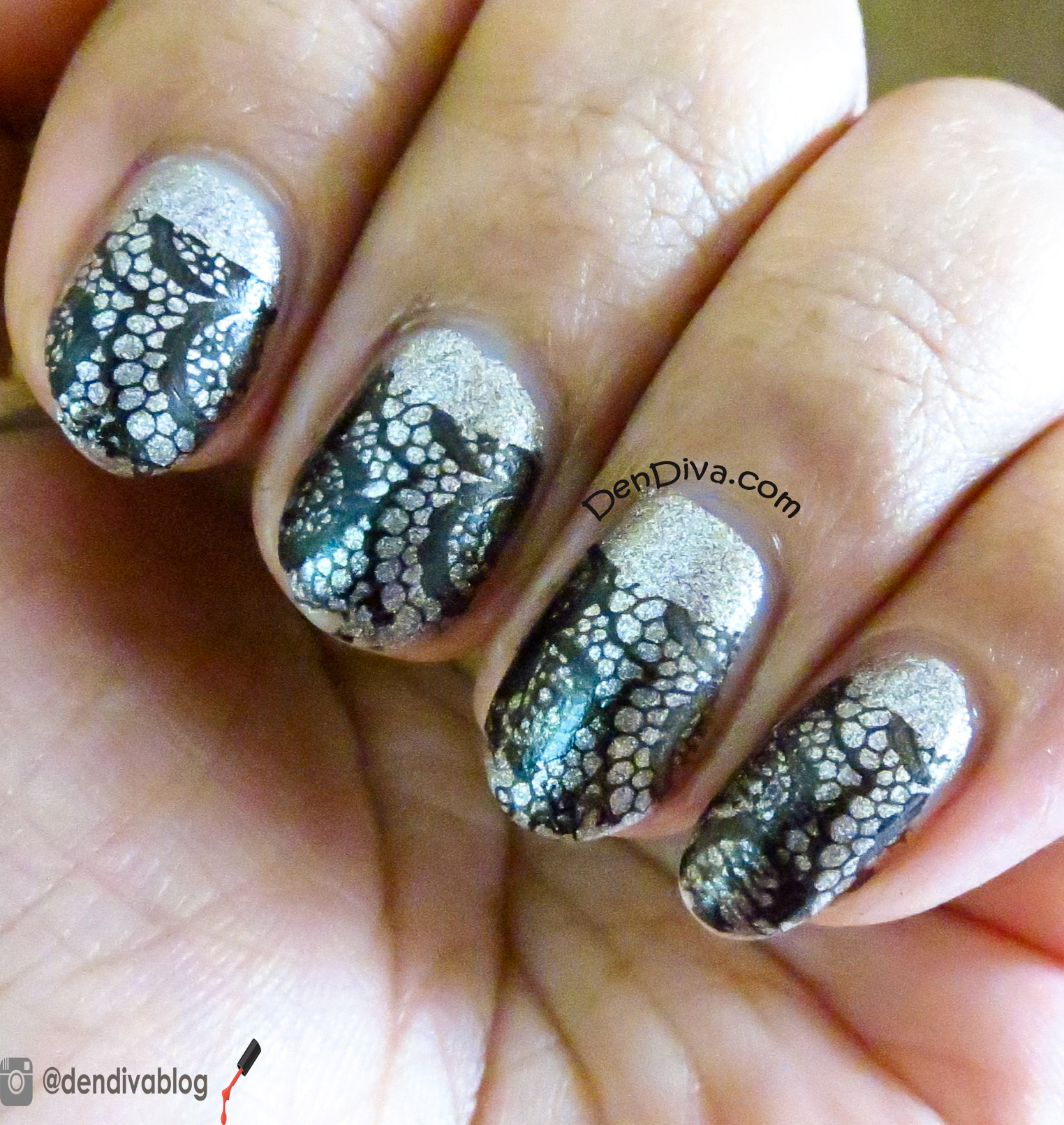 I have been wanting to do a proper Lace Nail art which looks like lace.. I am not very good at fine free hand to draw it, so the new BPS stamping plates came to my rescue. I am in love with the new range of stamping plates they have come up with. The images are so pretty and the designs come out really nice. They have so much more stamping plates coming up soon.. As in India we have a very limited stamping plates available and its a headache to order and ship from some other country and its costly too. Thank God for BPS plates I can do cool looking designs instantly and they are so reasonably priced.
So here is the simple mani I created using the Born Pretty Store plate No. 2 ( you can see the item link here). You can see other designs in the plate too. All are lace designs of different patterns and they are so pretty!
So here is my review of the plate
PROS :
1. 8 different lace themed designs of different sizes
2. Easily gets transferred to stamper and to the nails. The complete design is stamped properly without any issue.
3. Plates are covered with a blue film when you receive so its protected while shipping.
4. Stamping plate is easy to handle and designs are big enough to fit on to nails of different size.
5. Easy to clean up the plate after use.
6. Most stamping plates are reasonably priced. This plate cost is 2.99$
CONS:
Didn't find any thing to be concerned about. It works really good.
Steps to do this mani :
I just applied nail art french tip nail sticker from Born pretty store and then covered it with scotch tape. It covered my cuticle and the curved open area towards cuticle (which remained after applying the sticker). Then simply stamped the design and removed the nail sticker and tape. And did a clean up and a top coat. Simple, easy and quick. But it looks so difficult to do!!
Try out these awesome plates and show me your creations if you use this plate. And don't forget to use my BPS Coupon code DENDIVAK31 to get 10% off on all its products. Happy shopping!!!