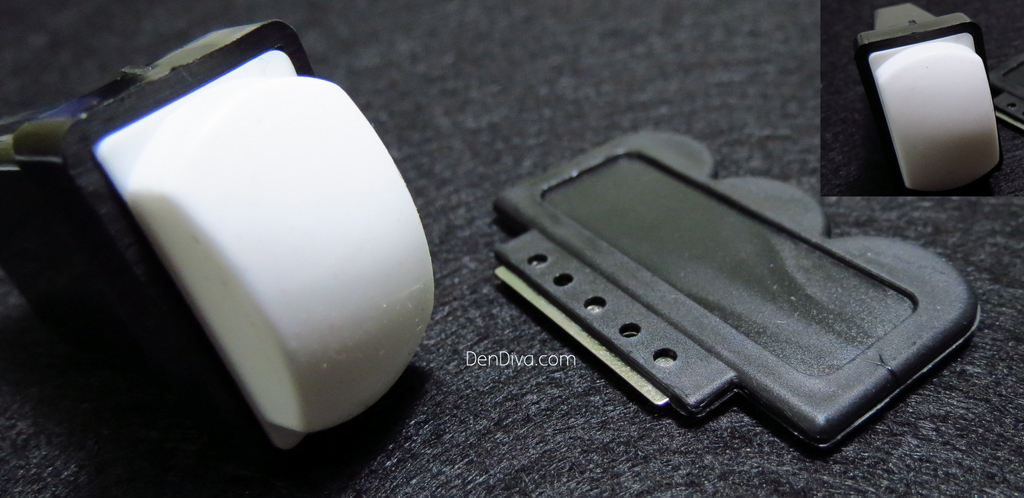 I will be reviewing this Stamper and Scraper set from BornPrettyStore.com along with their Stamping Plate BP -39. If you are interested in buying them I will provide the item links below, you can check it out. And you can use my Coupon Code DENDIVAK31 to get 10% off on your purchase.. isn't that great!
Stamper & Scraper Review :
This is my first stamper from BPS. I wanted a squishy stamper but rectangular, as this shape suits my nail very well (want to know which stamper is perfect for you, read more in my blog post here). The residue left from rectangular stamper is very less than round ones, that's why I love them. Here are some of its features:
1) Material is silicone and its squishy soft when you press down.
2) Its squishy but doesn't need any priming. Worked well when I tried first time (see pic below)
3) The shape allows the image to transfer in your nail curves as well.
4) Since its squishy, you can press down your nails to the stamper head to transfer the image, instead of rolling too.
5) The scraper is fine. It has metal edges and when used didn't put any scratches on the plate.
6) You can see how evenly it picked up the image without any blanks or empty spots.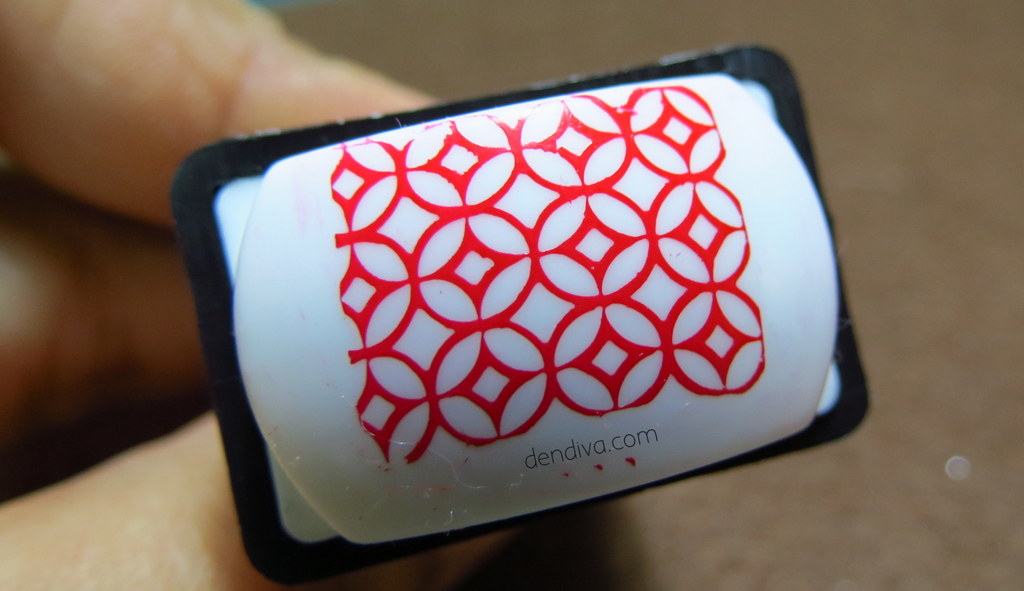 Item Details
Price – $3.74 / set
Item Code – 17682 (You can search the site using this also)
This is the mani I did using the stamper/scraper set. I used BornPrettyStore's Stamping plate L003 (Read my Review post here)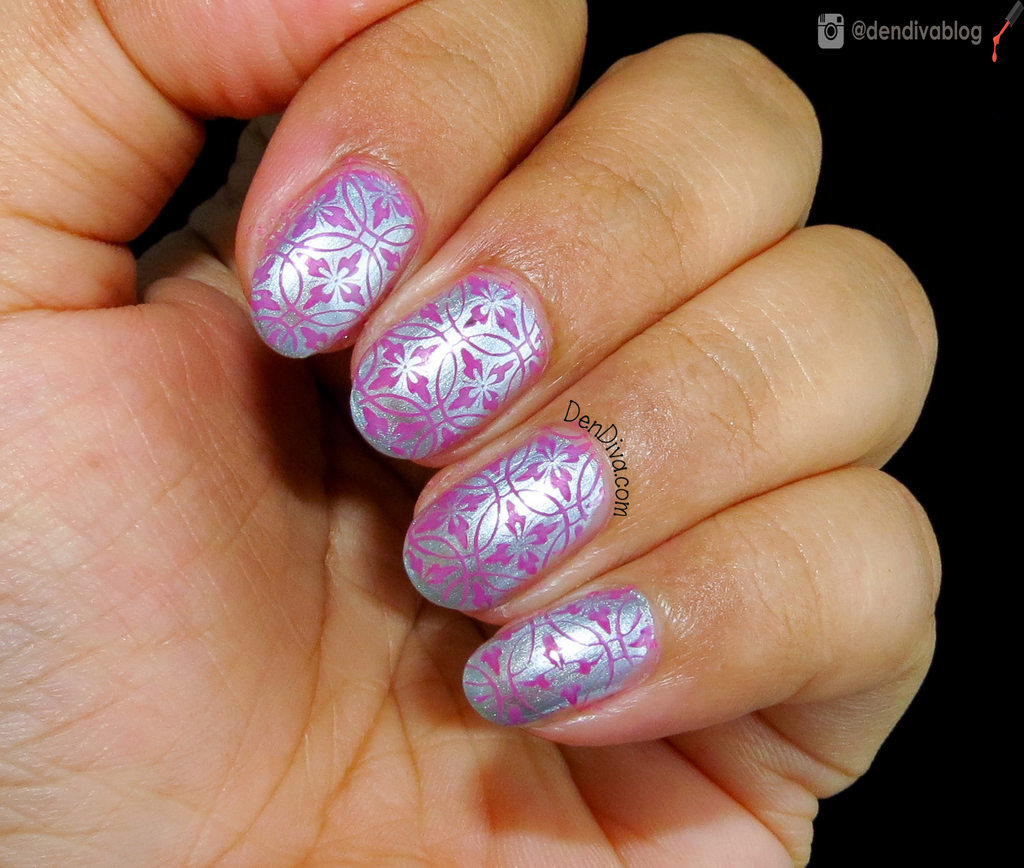 Stamping Plate BP 39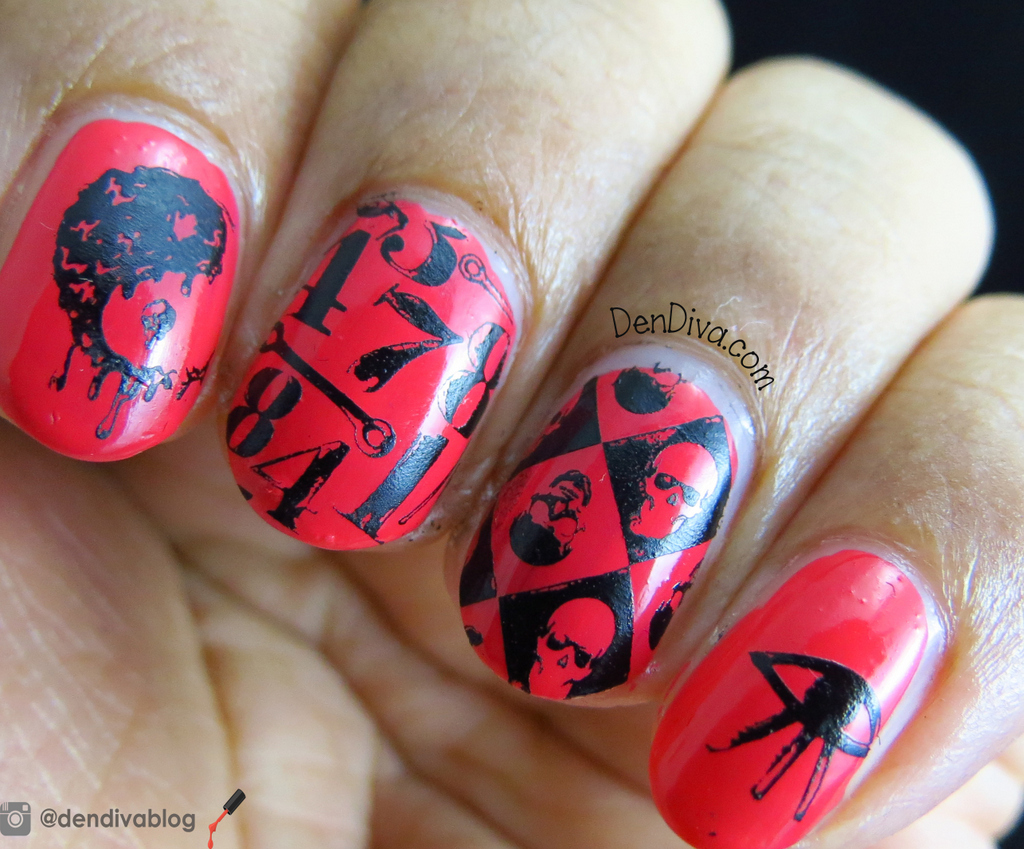 It is one of the coolest stamping plate perfect for spooky occasions like Halloween or any related themed event. It has really Punk style of designs on it.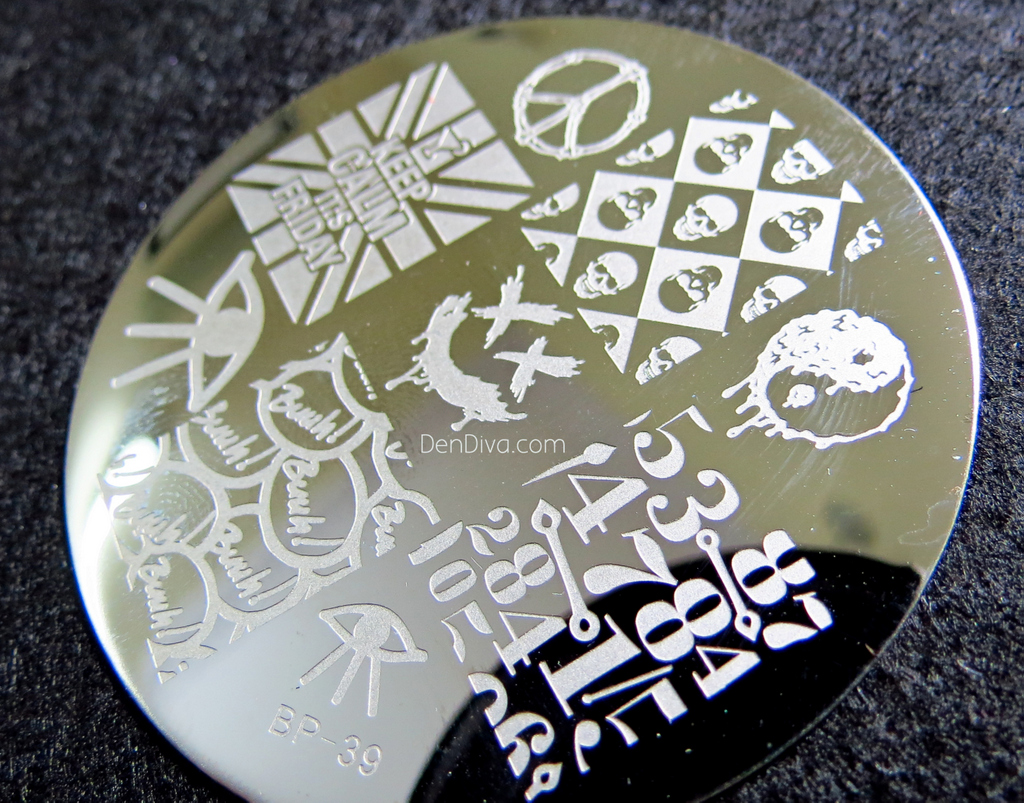 I really loved the skull and numbers and the dripping yin-yang patterns. And the Buuh! is really cute one. The plate is of good quality and it stamps really well. Just you need to have one spooky stamping plate in your collection, and this is perfect!
Item Details
Price – $2.99
Item Code – 18782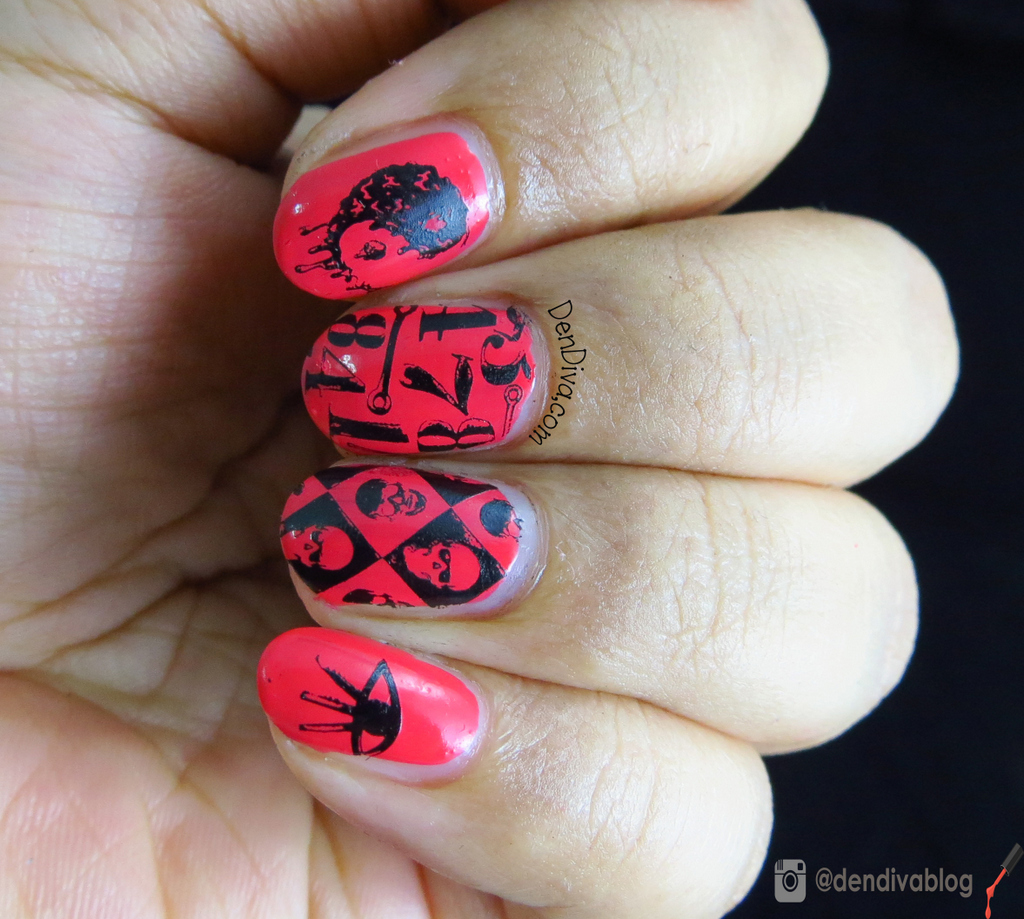 Which of the design you like the most..