Recently we went for a vacation to Goa… the ultimate beach destination in India. There are so many beaches in Goa and we stayed in South Goa, Palolem Beach. The trip was awesome!!! Will post travelogue soon. I have 2 beach nail arts to share. Lets go one by one.. shall we???
 Star fish and Sea shell Nails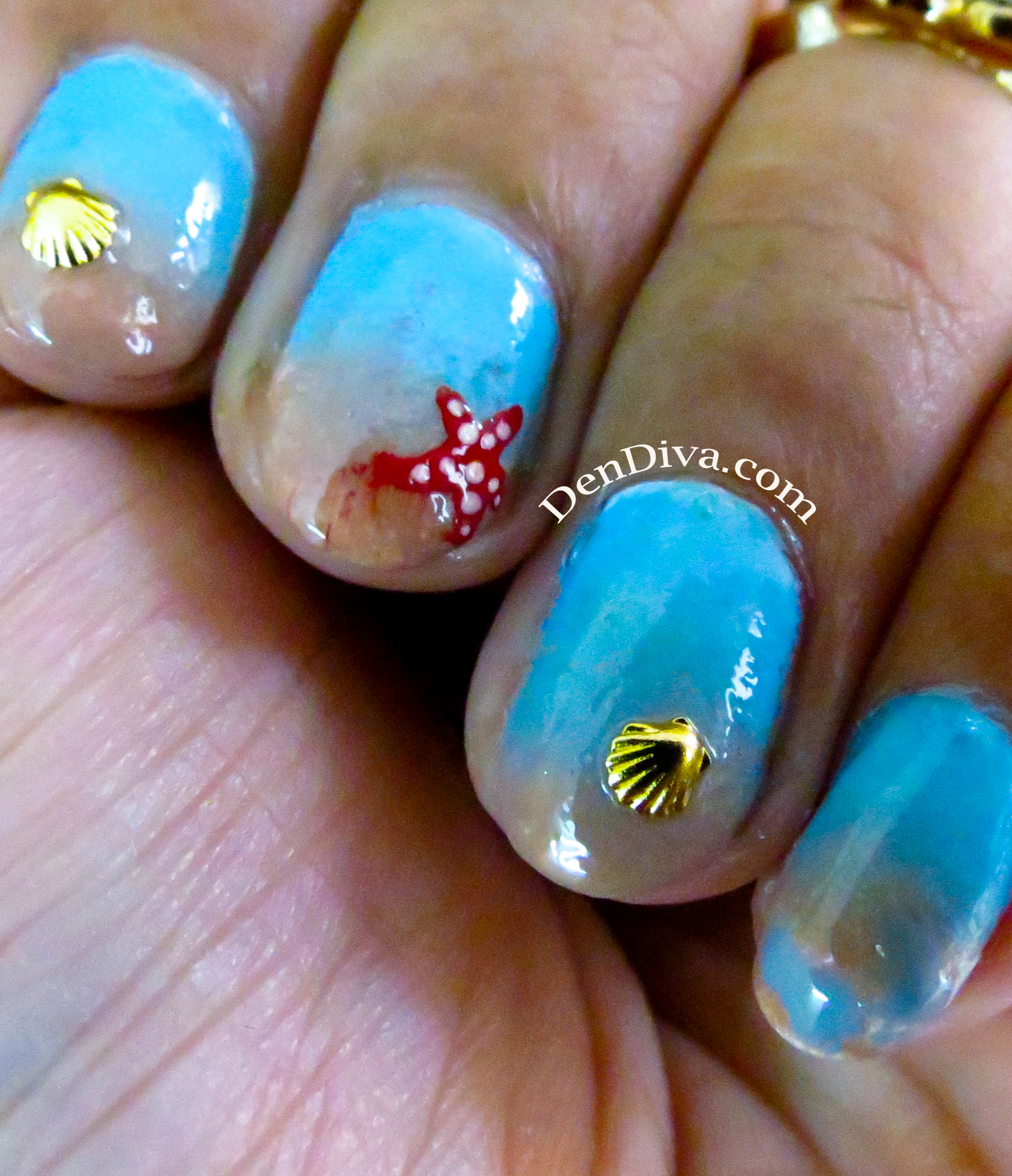 Items used :
1) Polishes : Mint blue and nude, red,white, Clear polish
2) Tools : Sponge, Dotting tool small
3) Accessories : Metal shell from BornPretty store (item link here. You can use my Coupon code DENDIVAK31 to get 10% off)
Steps :
1) Make gradient effect using blue and nude polish using a sponge (watch my tutorial how to do gradient/ombre nails)
2) In middle finger make a star shape using dotting tool and red polish. Then make small dots on it with white polish
3) In index and ring finger apply the metal shells. For doing this take a drop of clear polish and with a dotting tool apply a dot on to the nails. Then using the dotting tool, pick up the stud and put on top of it.
4) Finish off with clear top coat
Sunset Beach Nails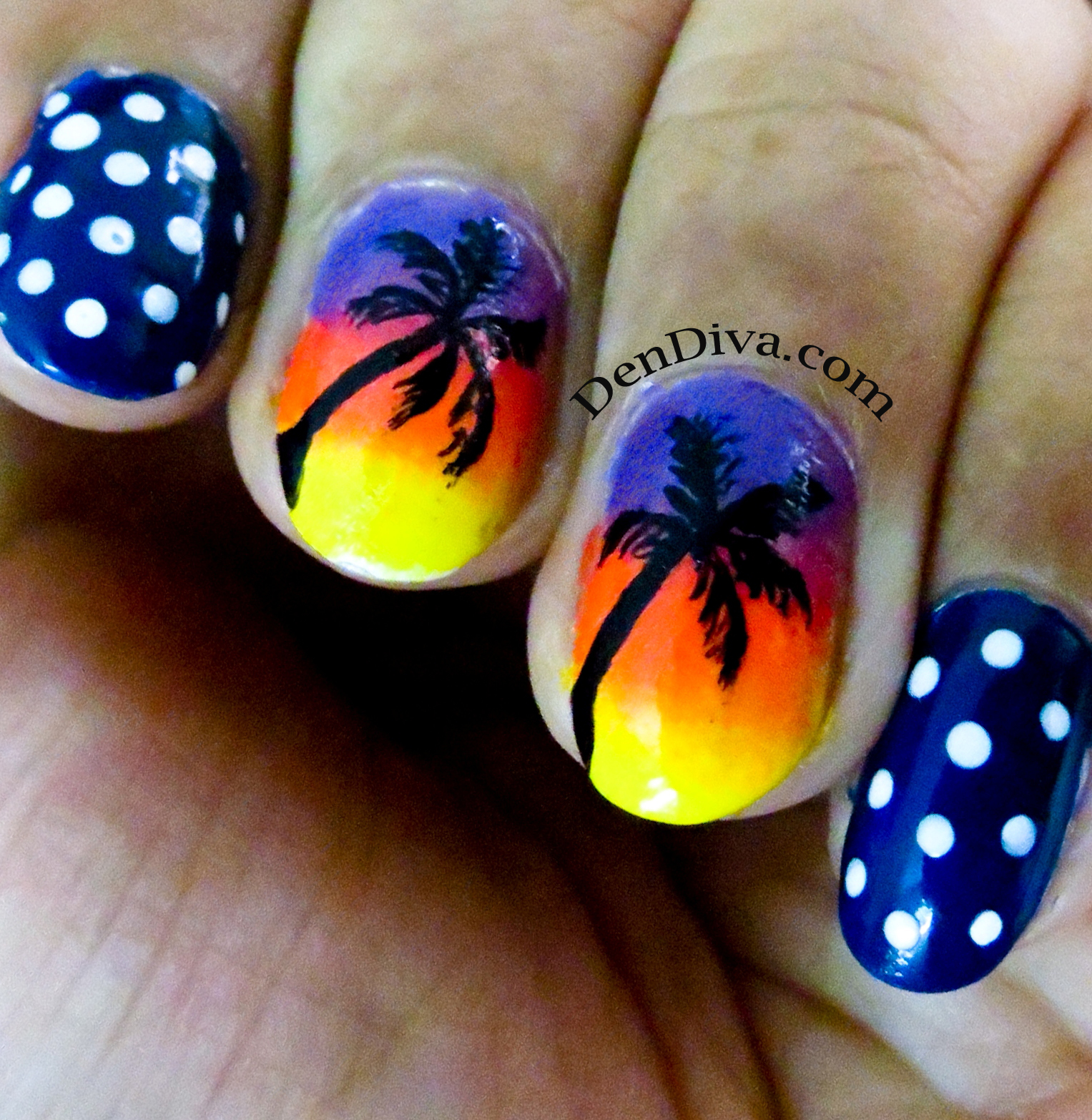 Items used :
     1) Polishes : Deep blue, Purple, Orange,Yellow,White, Top coat
      2) Black acrylic paint
      3) Tools : Dotting tool, fine nail art brush
Steps:
       1) Apply 2 coats of blue polish on thumb, index and little finger. And on ring and middle finger 2 coats of white polish. Let it dry
      2) Make gradient effect on middle and ring finger using polishes purple, orange and yellow.
       3) After it is dry take a fine brush and black color and paint the coconut trees
        4) In rest of the fingers just make simple white dots using a small dotting tool
        5) Once everything is dry apply top coat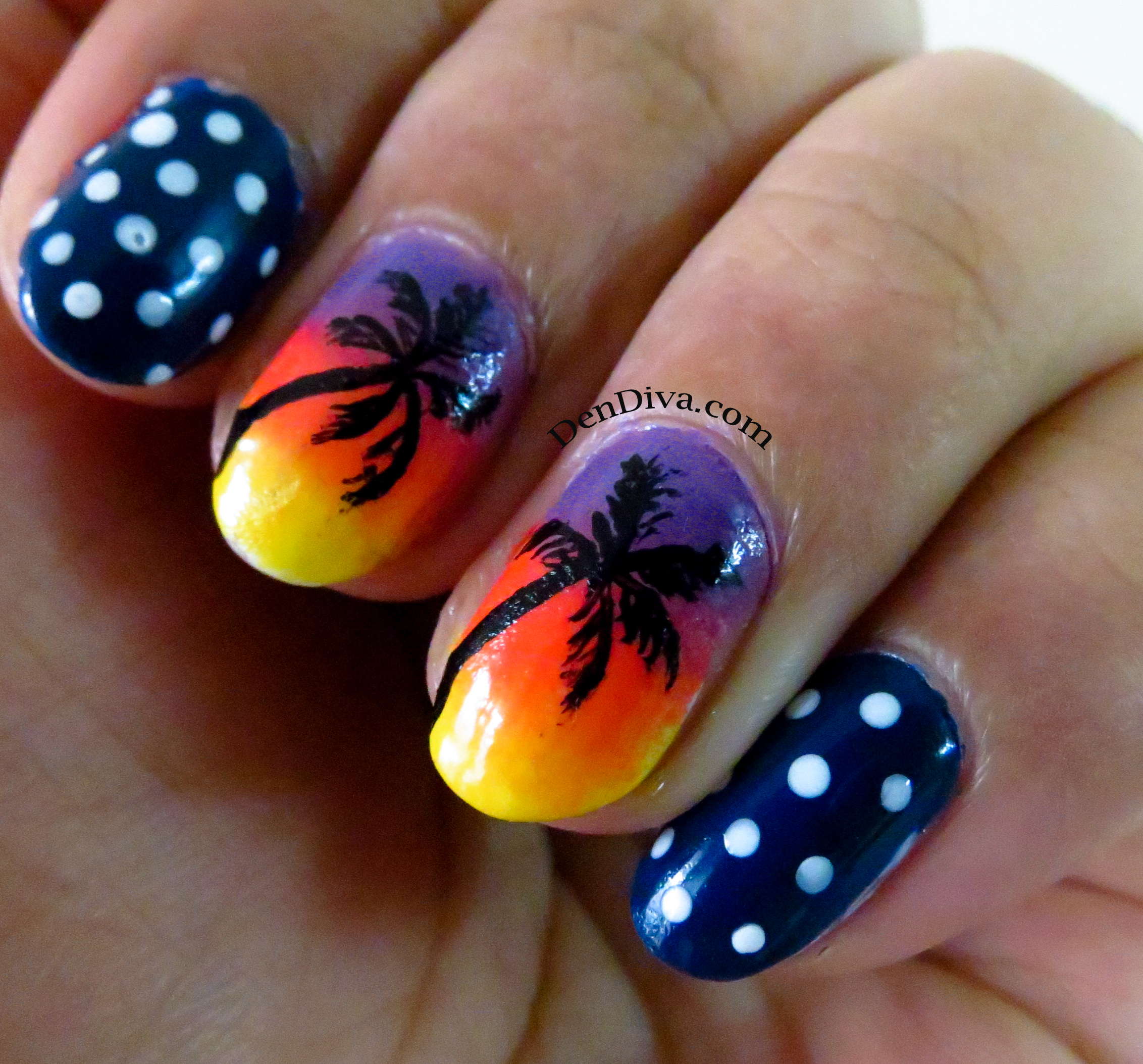 I had this design on my trip. So which one you like most. I like the second one better. Sunset nails looks so awesome and its so easy!! Don't forget to share my designs with your friends if you like it.