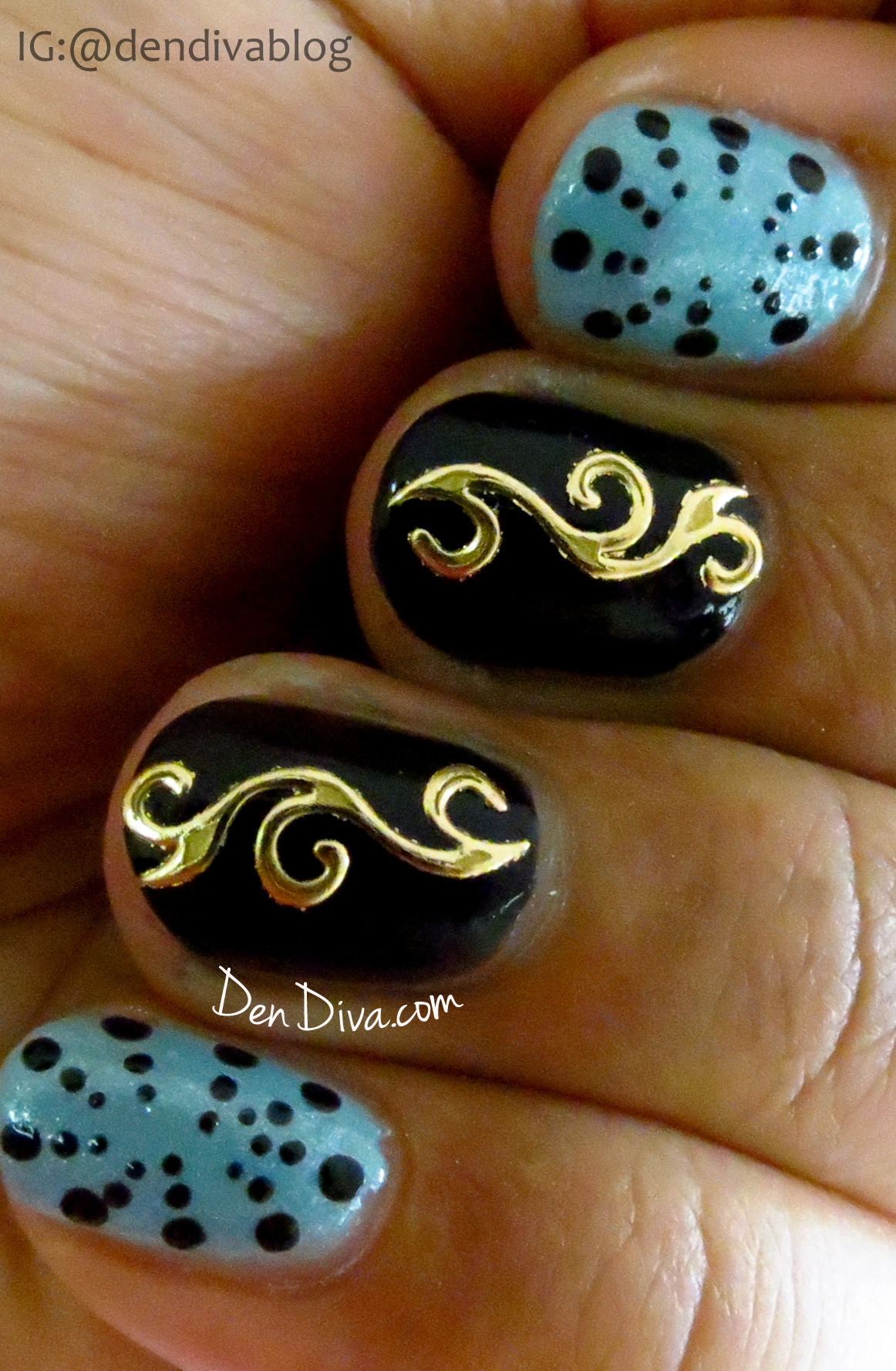 I am recently enjoying trying out different nail accessories and in this post I will share about 3D embossed nail art stickers and how to do cool nail arts using them. I did a review of this 3D embossed sticker along with other products I got for review from BornPrettyStore.com, you can read it here. And if you want to shop some amazing stuff from the site don't forget to use my 10%off Coupon Code DENDIVAK31!
Items used for this nail art :
1) Polishes :  Black, Mint blue and top coat
2) 3D embossed nail stickers from BornPrettyStore.com (here is the item link)
3) Dotting tool
Steps:
1) Apply the blue polish on thumb,index and pinky fingers. 1-2 coat till its opaque and let it dry.
2) Apply black polish on middle and ring fingers and let it dry completely.
3) Once black polish is dry, take the 3D emobossed stickers, and remove one (just as you remove any normal stickers) and place it on your nails in center. Press lightly and apply top coat so that it lasts long.
4) Once blue polish is dry make tiny dots as shown in image with dotting tool of different size. Start from edges with big dots, followed by small dots towards center. Once its done and dry apply top coat.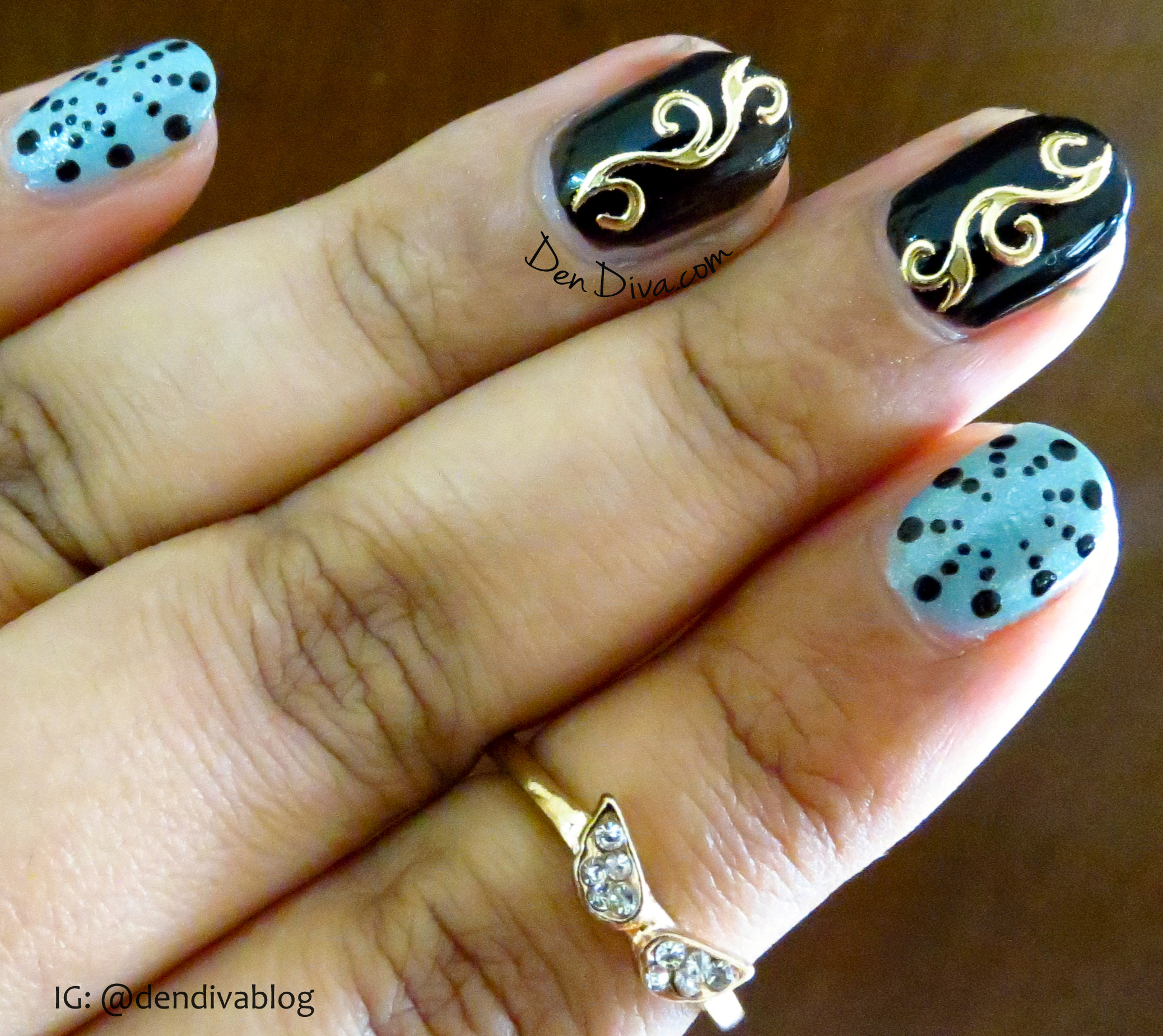 So that's it. Pretty simple,easy to do and looks so nice,isn't it. Since my nails are short now I am trying out easy nail arts with less acrylic paints and other techniques involved. Let me know how you liked it.
Follow me on Instagram @dendivablog and tag me with #dendiva if you try my creations. I will check it out and feature it on my page.