I am so over matte lips trend now, my lips are normally dry and wearing matte lipsticks don't work out well for me. I hate the tugging and pulling some of the liquid lipsticks do, so I have decided will only try moisturizing lipsticks from now on. Coming to which, I recently got a chance to test and try out Revlon's new Ultra HD Gel Lipcolor from CrowdTap.com. So read on to know my thoughts on this product along with swatches of 3 awesome shades I got.

Packaging
It looks so cool and different with a sleek and long pen sort of styling. I love it, but the only thing is that you don't get products as long as the outer tube. You get almost half the size product inside.
Texture & Finish
It has the smoothest texture I have tried in a lipstick in a long long time. Hyaluronic acid gives the much needed hydration to lips. It just applies like a dream. And it has a very glossy finish. I don't need any lipbalm when using this product.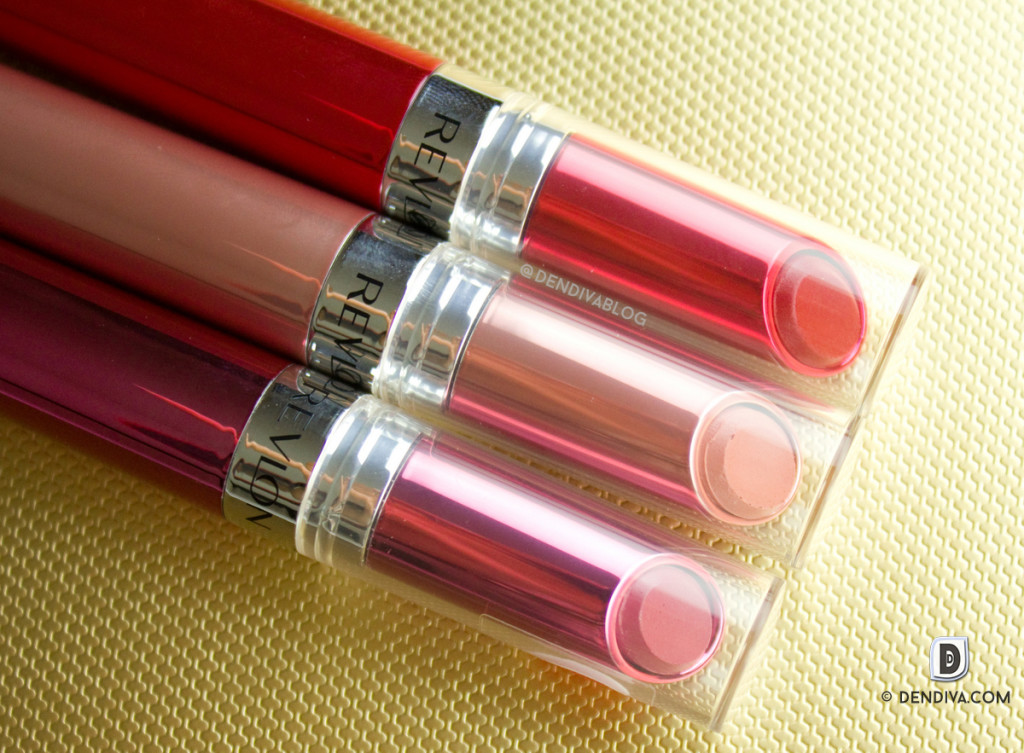 Application
I love the lipstick shape, it applies perfectly on middle of lips as well as in sides. The pointed side I use to give a precise application.
Availability & Price
Its available at almost all major retails Target, Walmart, Bed Bath & Beyond, Ulta Beauty. And the price is around $6-9. Different retails have different pricing.
Lasting and Wear off
It is not the most long lasting lipstick you will find. It almost wore off after 3-4 hours of application. The deeper shades leave a nice stain but lighter shades just vanishes, without much stain. Atleast I could not see any stain on my lips.
Shades
It has got 15 shades and the lipstick pigmentation is great quality. I have dark and pigmented lips, I got full coverage when applied.
Swatches
I got 3 shades to test which is HD Sand, HD Vineyard and HD Rhubarb.
HD Sand : Its a pretty nude shade. I normally don't go for shades like this since it makes me look washed out. So I will use it on top of other lipsticks, just a tiny bit in the center of lips to give a full lips look.
HD Vineyard : I love this shade as a everyday wear sort of color. The pink looks very flattering at the same time looks very natural and perfect for office or school.
HD Rhubarb : I am obsessed with this shade. It looks so so flattering on me. Full glam glossy red lips with pink undertones. Perfect for those special occasions.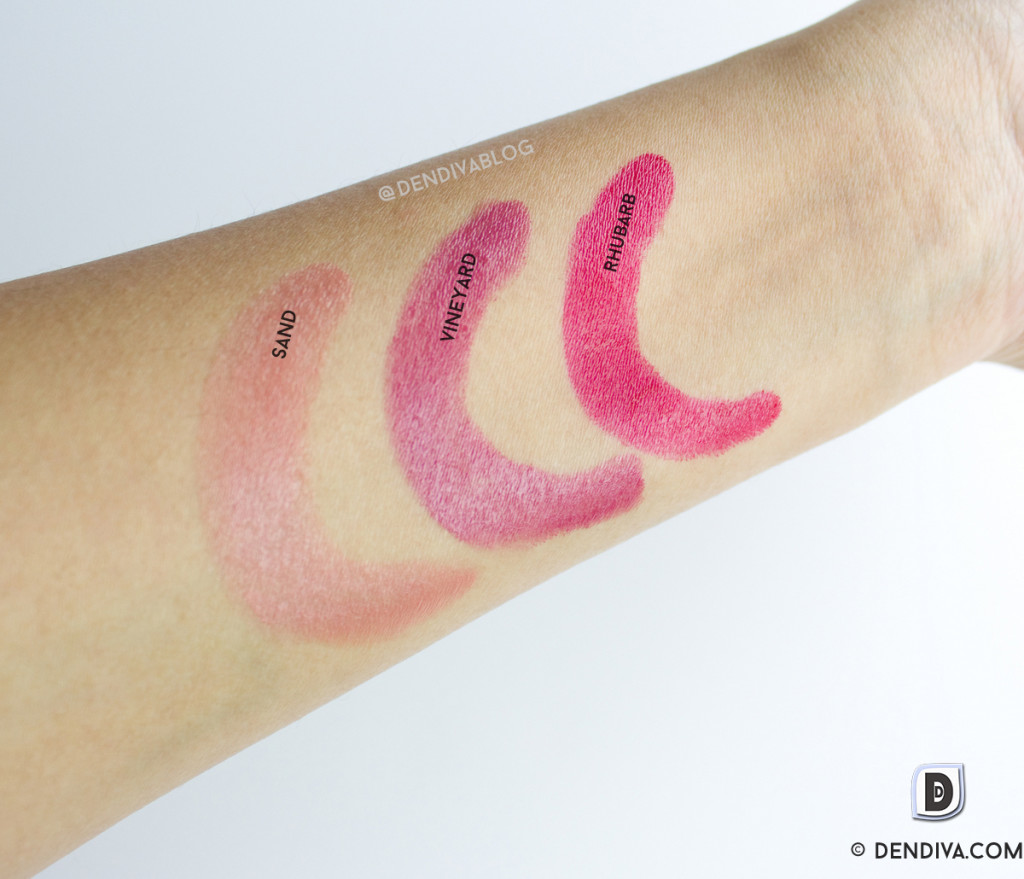 Verdict
I will give 4/5. Great for everyday use since it feels oh so comfortable in the lips. I won't mind doing touch-ups 2-3 times in a day. Try if you haven't already!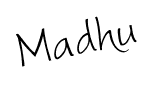 Disclosure : I got these products free from Crowdtap.com for testing purposes, but my review is honest and unbiased.
Save