Recently I came across this amazing site called Zoutons.com (visit the site by clicking the link). So thought I must share with you all ,particularly for those who are doing online shopping rather frequently. If you are an online shopper you must have seen different Coupon codes / deals available on the sites. Personally I find it difficult to remember or keep a track of which discount going on in which site and mostly end buying without using any of those!! Zoutons comes to rescue by bringing in together all the discounts which are going on in various online shopping sites of a vast range of products.
So I will be telling more about the website, how to get latest deals and which all brands,banks are associated with it along with how many categories of products it covers, all one by one so that its easier for you to understand.
Zoutons.com Website Overview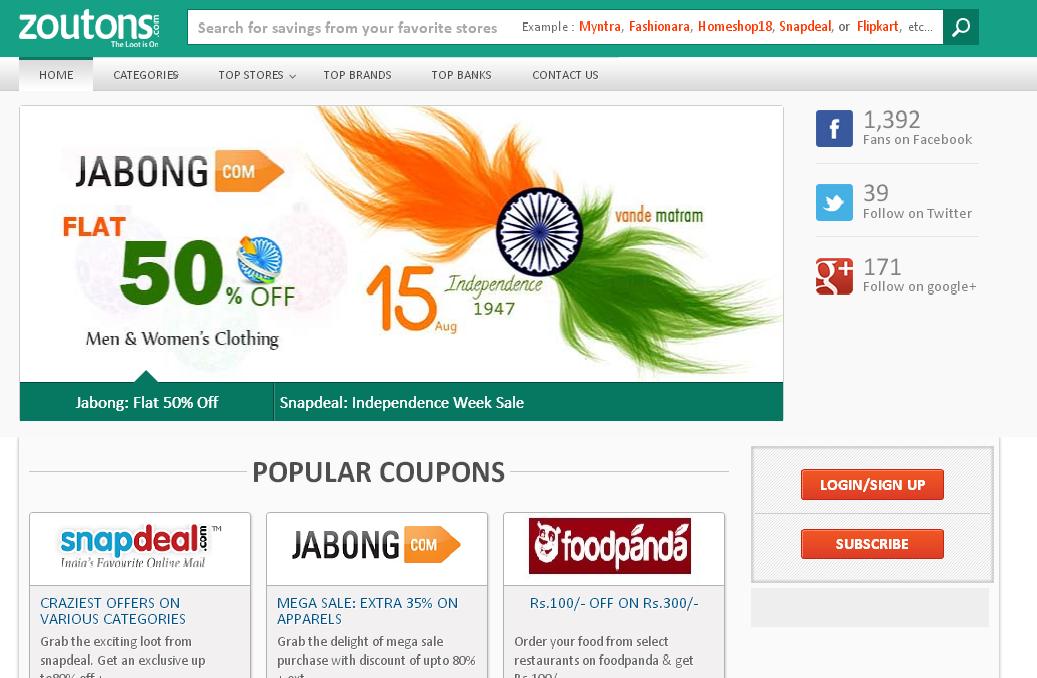 1) The home page displays the latest and popular Coupons and deals going on.
2) You can Signup or Subscribe to the site and get latest Coupon code/deals information
3) There are 4 main Sections
       1) Categories : You can get Coupons based on Category of products as listed below. I don't think any thing is left out, pretty much all important categories are covered here.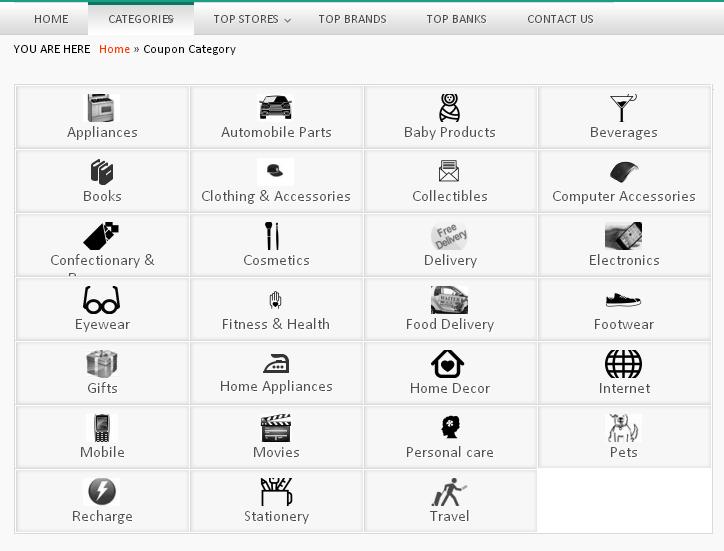 2) Stores : All main online shopping stores /sites are listed here and you can get discounts based on particular sites as well.
            3) Brands : If you like to shop based on a particular brand of product you can check from which sites you can get discounts on those. Below listed are some of the brands which are covered. There are a lot of them do check it out to get your favourite brands.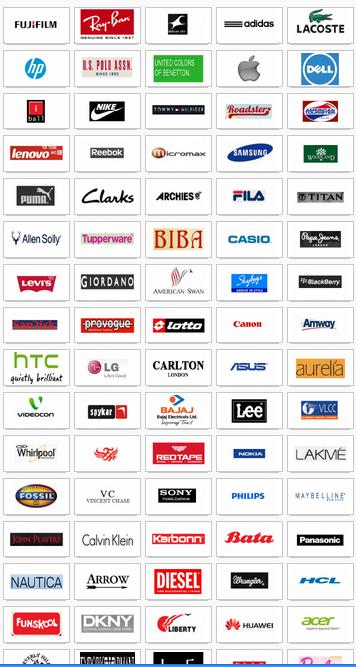 4) Banks : If you are wondering what is Bank doing here, well just to inform you, many banks have some special deals or offers going on. Like for example, when I click on ICICI bank I can see all deals associated with it along different  sites and vendors, which is very helpful and you can save some quick money there.
How to get a Coupon
1) First select a section, like if you wish to buy from any particular store,brand,category or bank.
2) Then within the section choose the particular item. For example: I want Jabong.com Coupons, I will first go to Top Stores, select that and I can see various Coupon codes available in the site.
3) There will be an Option to Get the code or Activate the Deal.
In 'Get the Code' the code will be displayed to you and the vendor site will also open. So after adding items there, you can copy paste the Code to avail it.
In 'Activate the Deal' there will be no Coupon codes, you just activate it, it will be automatically applied on the shopping site you wish.
That Simple!!
PROS:
1) The simplicity of the site layout
2) Vast range and category of items
3) Popular and latest deals are highlighted to make search easier.
4) There is an option to Submit Coupons, so if you are aware of any deals going on in any site you can Submit it here so that others can benefit too.
CONS:
There is no negative point in any way about the idea or the site in total.
So shop with all the discounts in you kitty using this amazing site. This certainly will be my Shopping guide before I make any purchase online and hope do try it too. And do share your experience of using Zoutons with me.
You can visit the site here – http://zoutons.com/