Its summer time!! And I have been going over different sites to get some tassel fashion accessories just because I didn't have any earlier and it is hot trend now. And I don't always get what's on trend like every season, I own very limited accessories. But the tassel jewellery looks so pretty and so colorful I just love it! You can pair with anything and it will look pretty.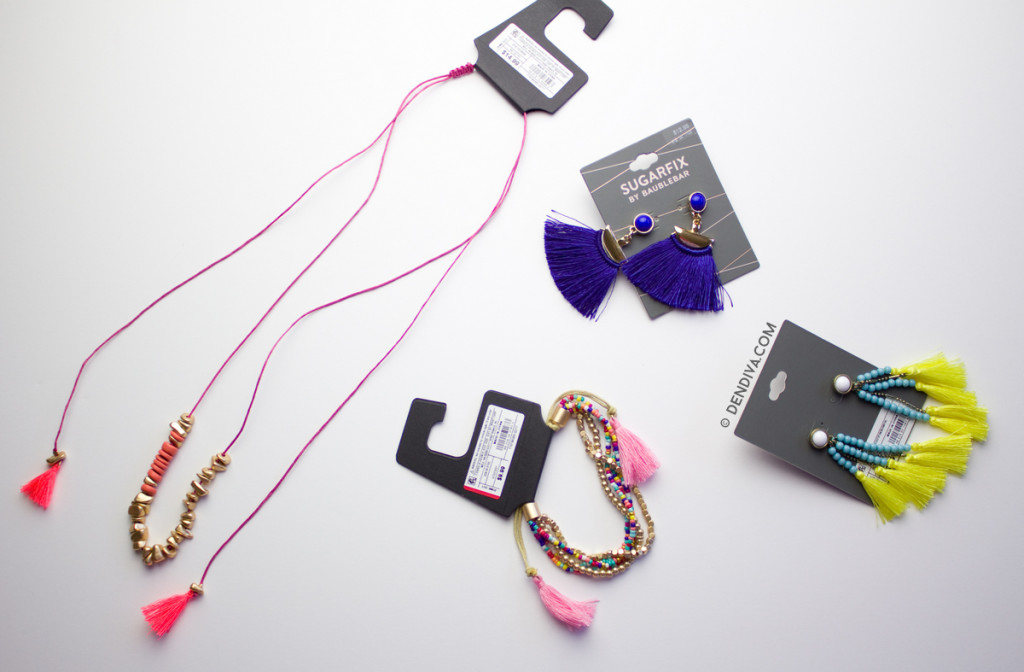 So today I will share my Haul of all tassel accessories I got last week while shopping for groceries from Target. Yup, I had no intention of finding these at Target, I just went to get some Milk and fruits. But as I walked in the doors, they were on a display right in front of me, I had to get some. Earlier I looked at Etsy, Macys, Kohl, JCPenney, BaubleBar and lots of other sites for accessories like these, but they were priced too high. And paying $30-40 I can't think of right now, for a jewellery made from strings. Yup my middle class mentality won't leave me. So I saw they were priced right, not too high but not that low, so I had to pick and choose few. Had it been a little less, I would have got a bunch more
These are from BaubleBar brand but I guess, these items are for sale only at Target since I didn't see these items in their site. So here is what I picked along with their price.
Coral Tassel Necklace with golden and coral stones – $14.99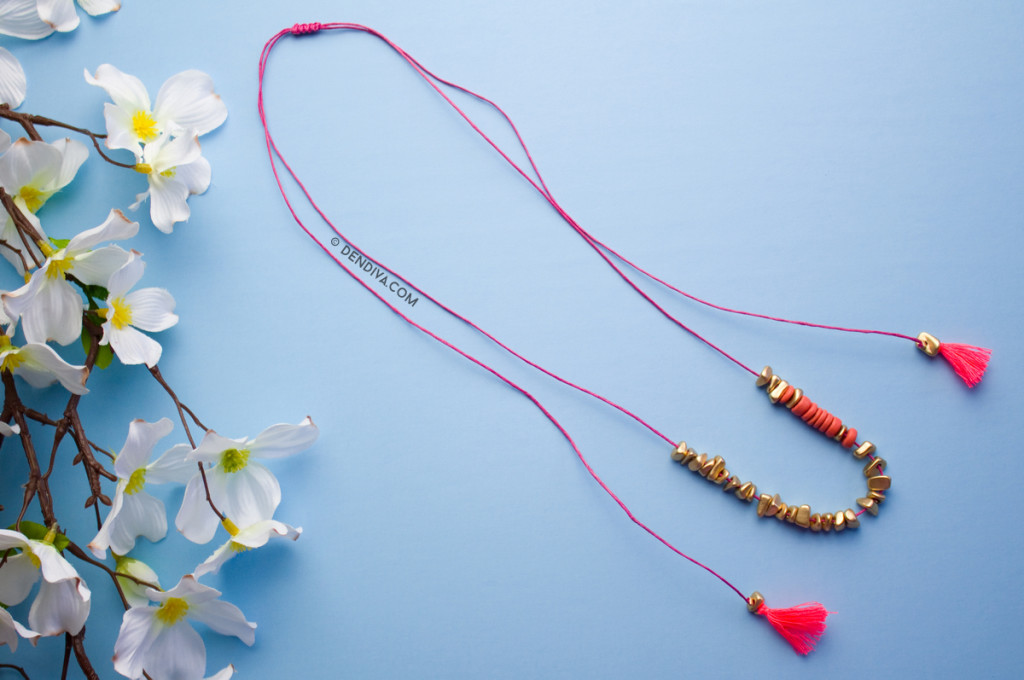 Pink Multicolored Bracelet with adjustable band – $9.99
Blue Earrings – $12.99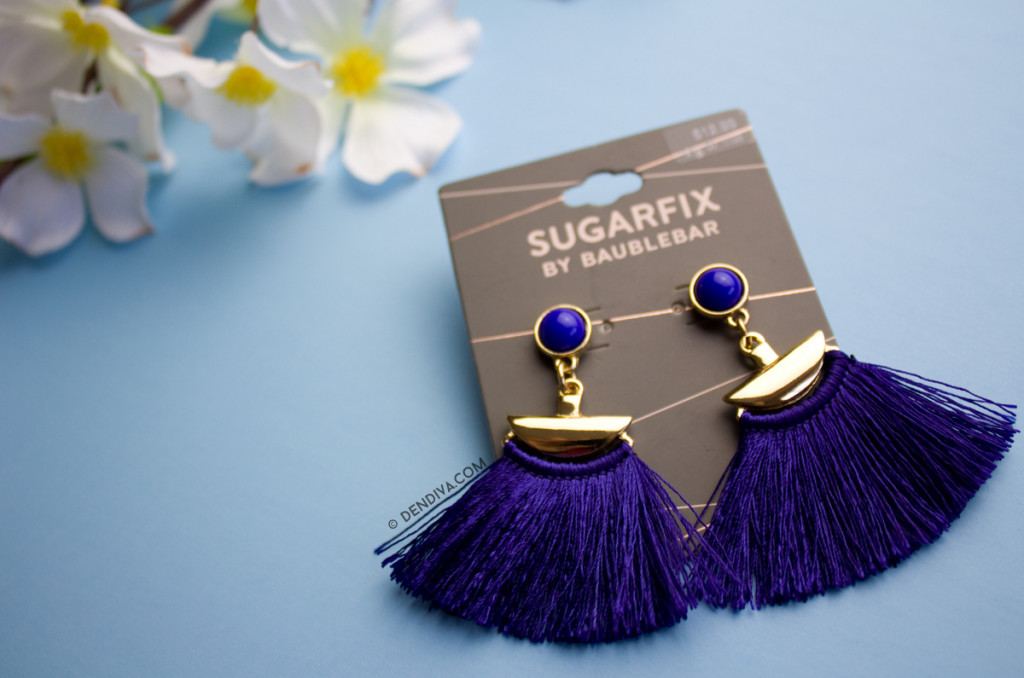 Yellow and Blue Earrings – $12.99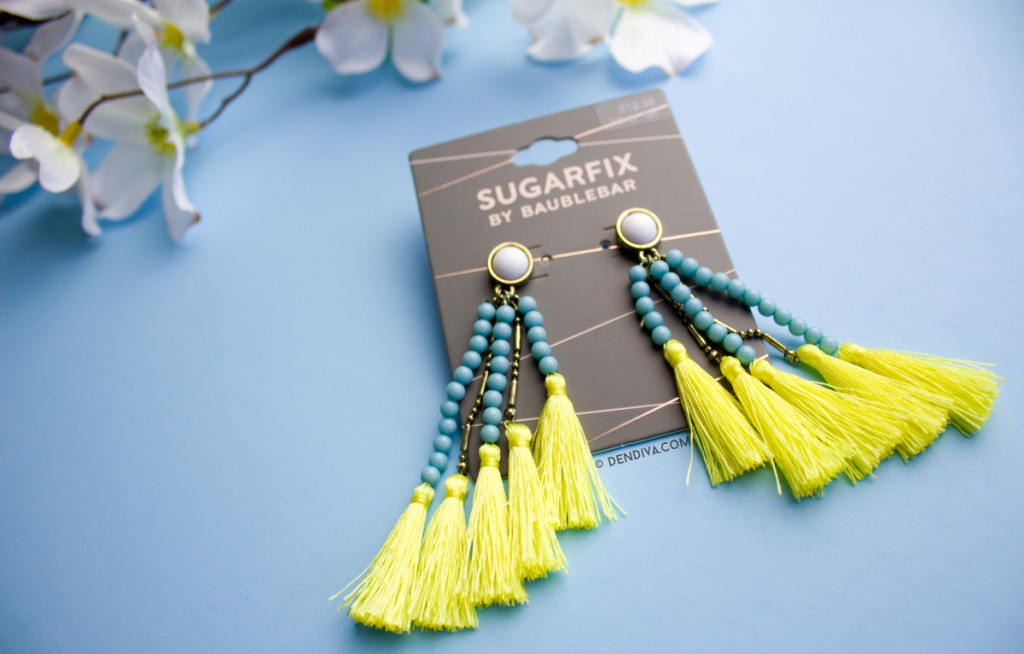 I love all of these and can't pick which one I like most, but you can of course let me know which one would you like to buy for yourself!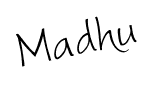 Save
Save
Save