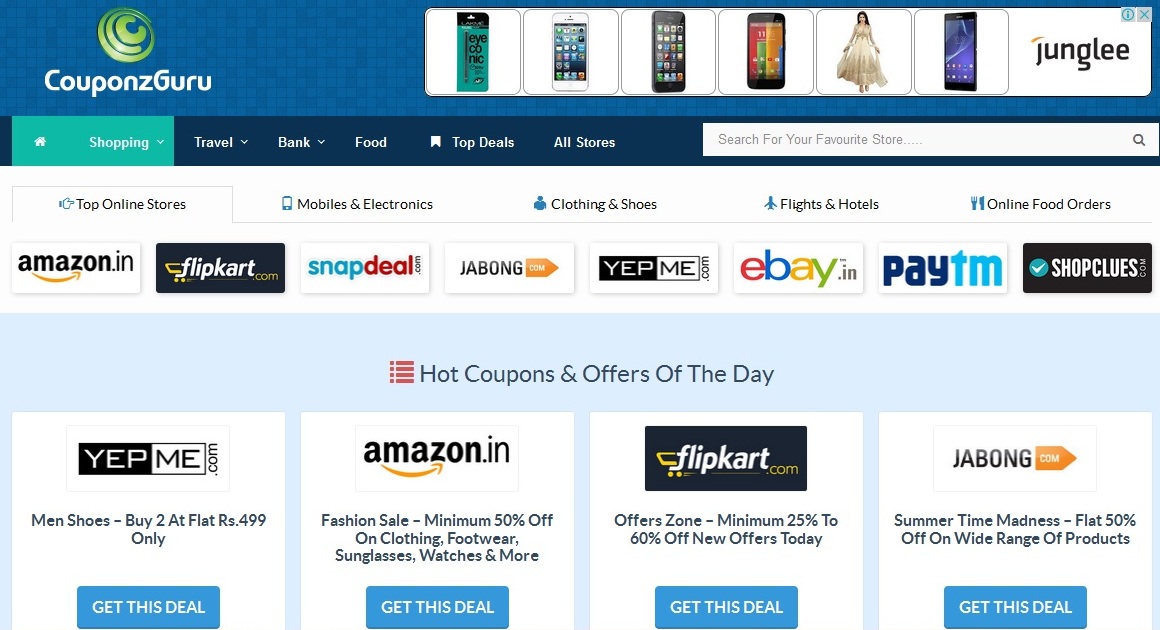 Who doesn't love coupon & deals.. if you do, CouponzGuru.com is the site for you to bookmark! Everyday all the online sites and portals have some or other deals and Coupons available, but its difficult to keep track of all of them. As you may feel like eating pizza suddenly or have a little shopping spree sitting at your home. Its easier when all the Deals and Coupons are at one place so that you can use them when ever you feel like, which is exactly what CouponzGuru does. I will be reviewing them & also tell you how you can get the best deals everytime.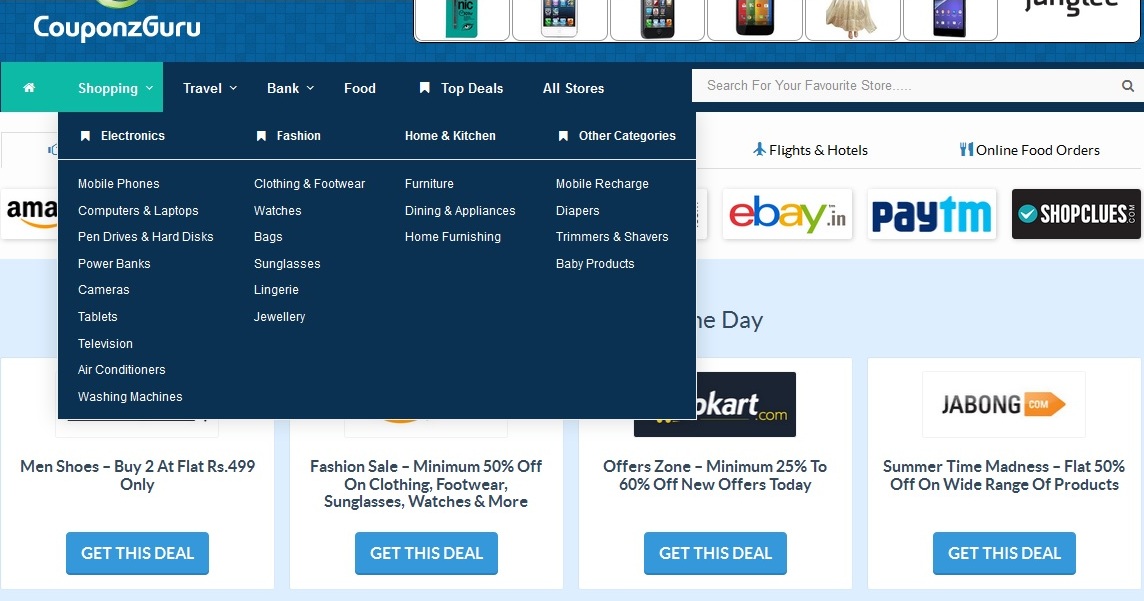 So when you visit the site, you can see there are some categories & Tabs which helps you too see & find what exactly you are looking for. The main Categories being:
Shopping
Travel
Bank
Food
Top Deals
And you can also search by brands and see what are the top Offers for the day, like Coupons and deals of
So I was looking for TravelGuru Coupons as we are planning a trip. And I got the list of active Coupons & Deals. Then I chose the one I wanted and clicked on 'Get this Coupon', which showed me the coupon code. Then I used that coupon at the time of payment at TravelGuru page and I got to save some bucks!! That easy it is.. really hasslefree.
Features :
1. Most commonly used categories which makes search faster.
2. Listing of Hot deals & Offer/Coupon of the day
3. Listing based on brands and displaying the popular brands in home page
4. Displaying only the Active and valid Coupons/Deals
5. Having both Coupons and Deals. The difference being you have to Copy the Coupon at merchant site during payment but the deal is automatically activated,you don't need to copy it.
So do check out CouponzGuru and make use of the offers available, everytime you shop online!!