We girls always talk within our close friends 'Hey did you check that dress Neha was wearing, I wonder I can get something like that' or 'Do you know what type of purse Pooja was carrying in the party'. And immediately as soon we get time, we get down to ask our helpful and responsive friend Google about it. But most of the time we are clueless about what to search, i.e. the description to give. And we mean something and we get some thing else in our search results. So Flipkart has come up with an amazing Feature in this Mobile App. It will help you to solve all your search problems, while purchasing any product, with just 3 simple steps.
1. Point your camera to the object you want to buy
2. Shoot it and search for the same or similar products
3. Buy once you get the product you wished for
Isn't it amazing, its kind of solution to most of our shopping problems. So I tried out this feature out to see how it works. Read below for the steps I followed.
1. Click on the Camera icon near the Search bar (I pointed with the red arrow)
2. Then choose Camera or gallery based on which one you want to use. I clicked the picture of my Blue and white polka dot Maxi dress here. And crop the image so that only the product is visible.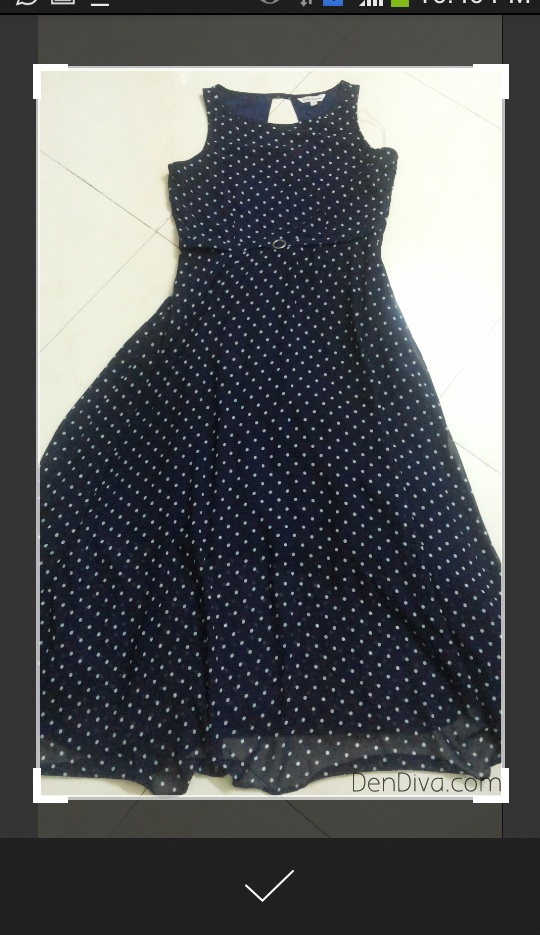 3.Then Search for the product. I was really impressed with the search result. You can see below I got the almost same Blue white polka dot Maxi dress in my Search result. You will also get many similar products in the result.
This has certainly made searching for your wished item really simple. Now-a-days when we shop for any product mostly we have a clear idea on what we are looking for. So once you know what exactly you want to buy, searching for any product is just matter of seconds now. You don't have to scroll though endless items looking for it. This makes it really easy while using the App.
So update your Flipkart app today and start using this for your purchases. This will save lot of your time, and will narrow down your search so that you can easily find the product you are looking for. Let me know if this post was helpful.