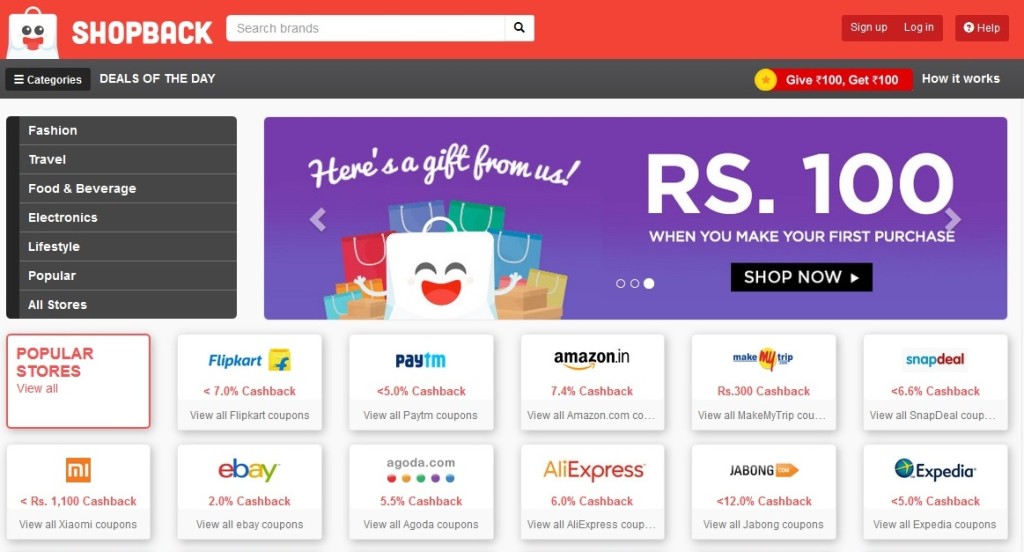 Who loves shopping.. rather I would say who doesn't love shopping! And who would love to save few bucks for our purchases… well everyone, right!! You spend and you save is the mantra with ShopBack.in. When you spend online through ShopBack, you get a portion of your purchase back as Cashback. And here's why you should check out the site…
It lists all the amazing and popular sites you normally browse through when you want to buy something online. The best thing is, you can even obtain savings for your mobile recharge from Paytm and Freecharge. And along with it is mentioned how much you can save with your purchase. All the latest deals are updated so that you can know and take advantage of the latest deals going on. And there are 300+ sites listed so you get an amazing variety.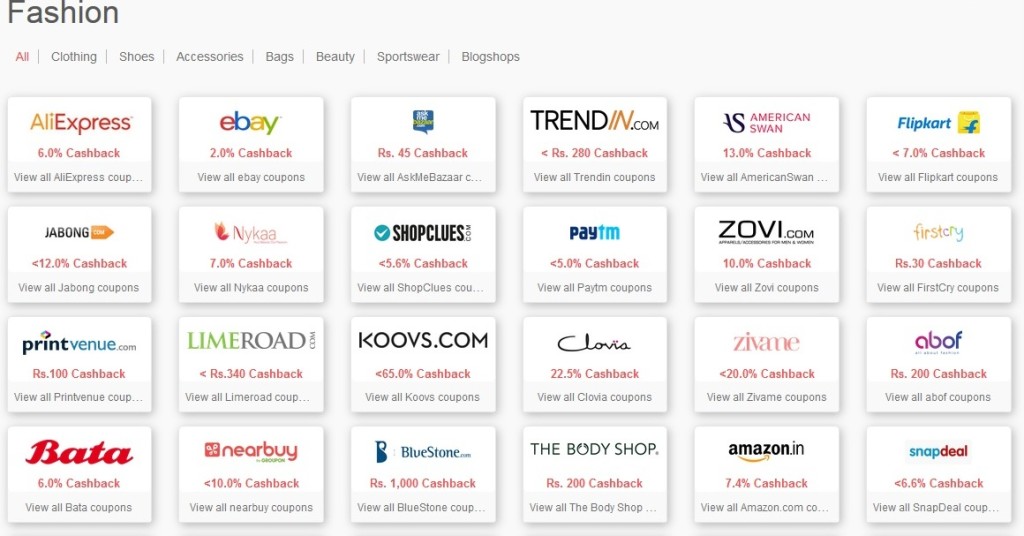 You get the information about amount/percent of Cash back you are going to get which makes it really simple form of information one looks for.
Along with your what you are looking for there is also a section where you can see the trending stores with their offers so that you can check that out as well. And it also lists similar stores offering the cashback so you have multiple options to compare and shop.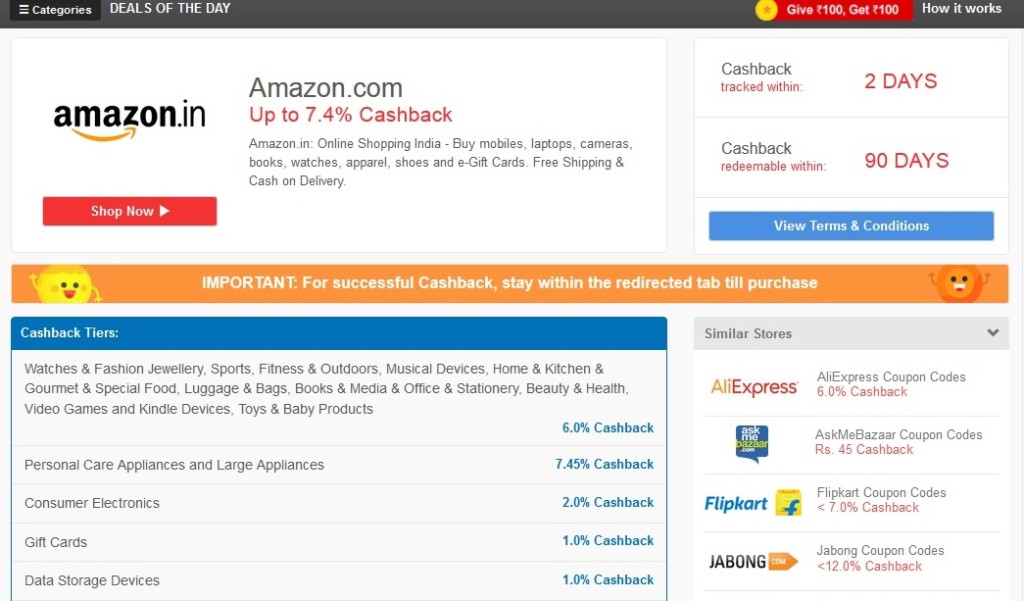 So if you are wondering how CashBack works then here is what ShopBack.in has to say –
"Our merchants reward us with a commission for referring you to shop on their site. Instead of keeping the rewards all to ourselves, we share them with you! "
So start shopping and start saving!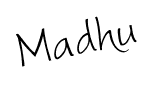 *PR
Save