I know most of you are excited to try the new Maybelline Glitter Mania nail polishes which was launched very recently. I really wanted to try those and I got a golden chance when I entered the Maybelline #Nailfie contest held in Instagram (hosted by @HouseofMisu) … and guess what I won too

and as a prize got couple of Maybelline Color Show polishes (Silk Stockings & Buried Treasure) and one of the Glitter Mania polishes. I received Red carpet shade of Glitter mania. Check out the goodies I got below and review & swatch of Red carpet will be after that.
I have reviewed & swatched the shades of Dazzling Diva, Paparazzi Purple, Pink Champagne & Starry Nights. Do check them too (click on the links to read the posts)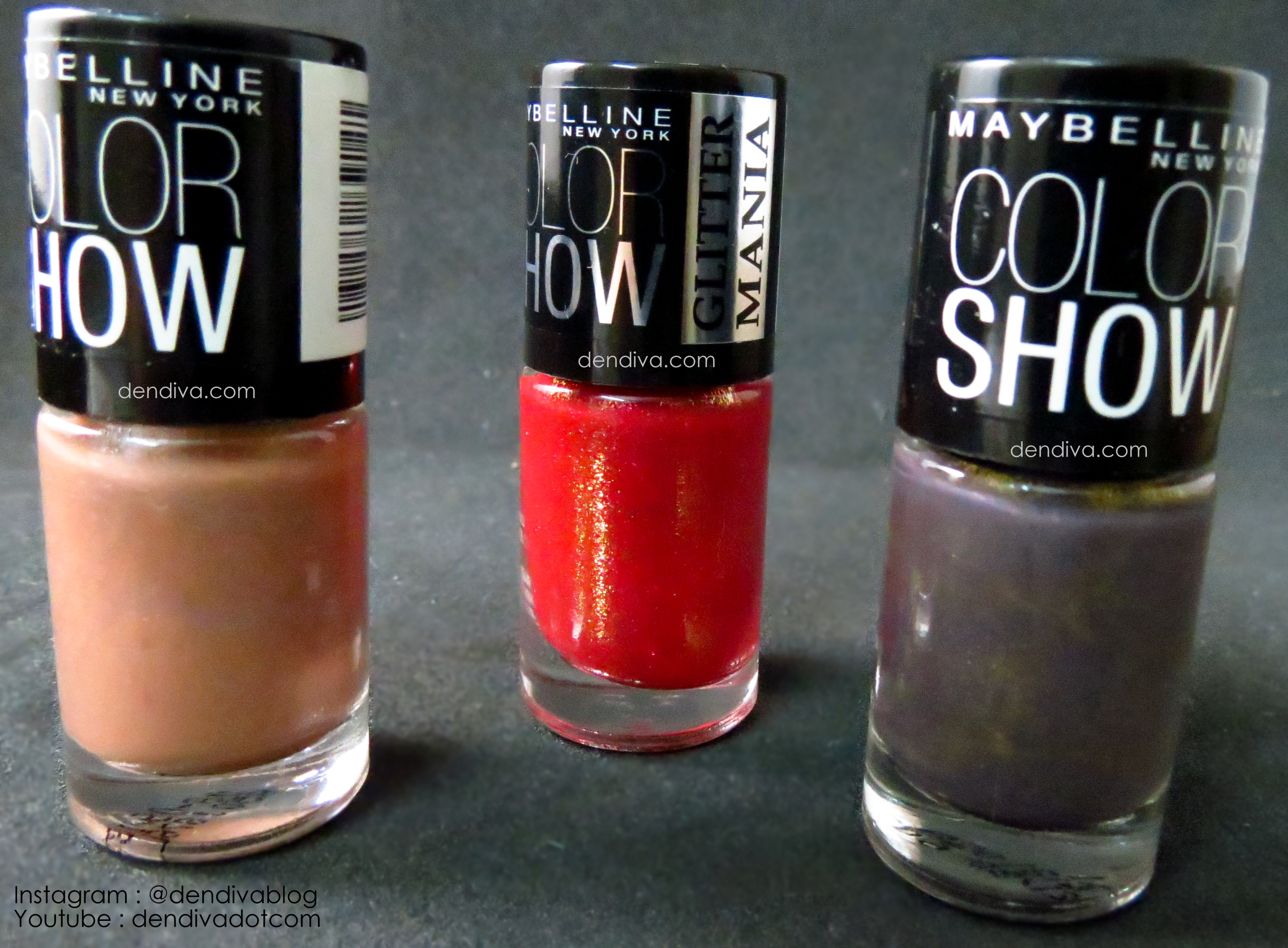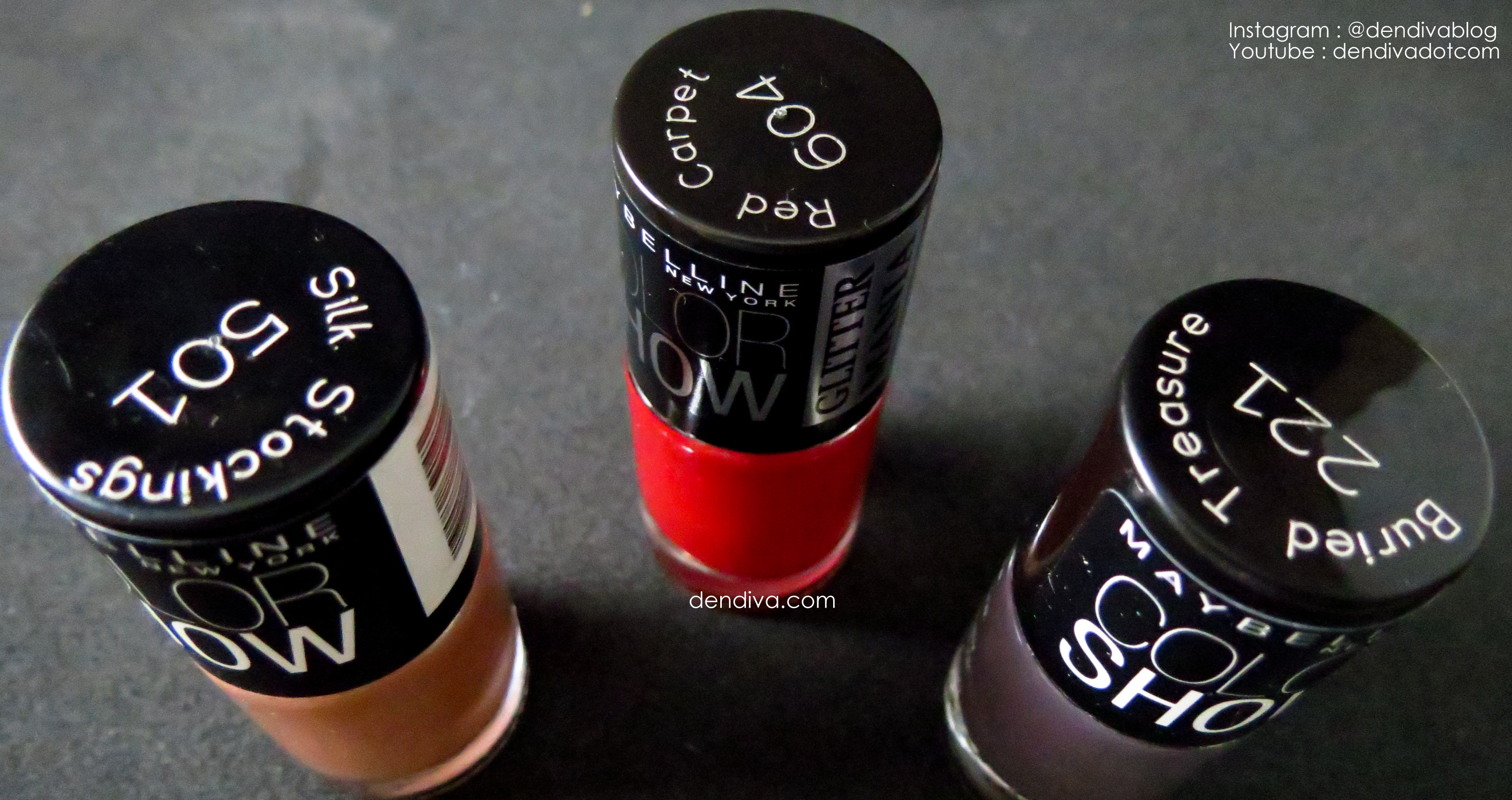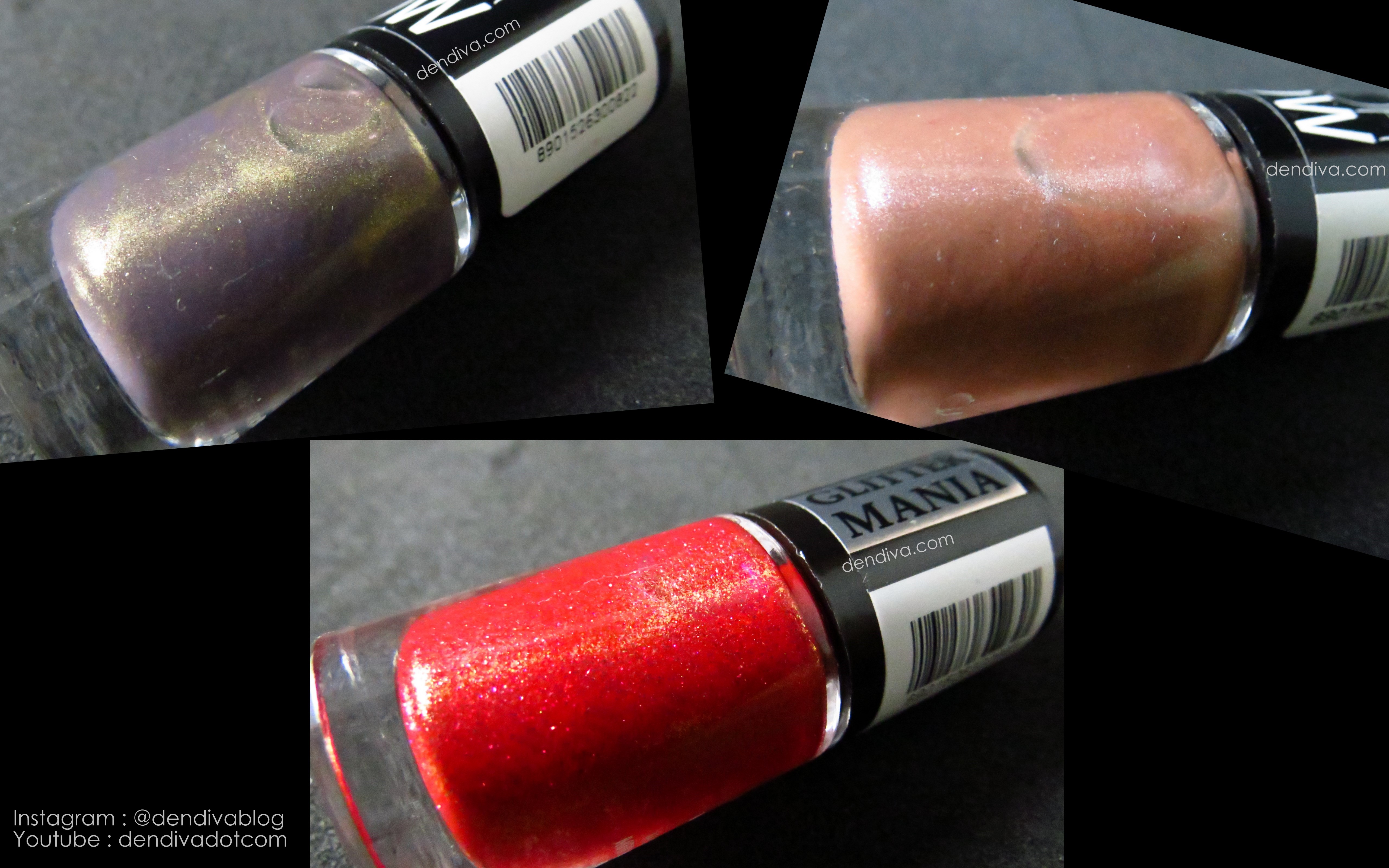 Coming to the Review & Swatches of New Maybelline Glitter Mania Polish. Maybelline introduced 8  Glitter shades and the cool thing is its textured too. So if you are looking for an affordable textured polish (without going for OPI Liquid Sand or Sally Hansen Sugar coat like polishes as they are costly).. you are lucky as India has it now
Shades Available : 
      1) All that glitters – Golden
      2) Dazzling Diva – Silver
       3) Starry Nights – Black
      4) Red Carpet – Its not Red Red!! Its red with pink undertones and looks really lovely. Makes my hand look fair

       5) Matinee Mauve
       6) Paparazzi Purple
        7) Pink Champagne – Light Onion pink toned shimmery shade
        8) Bling on the blue – Silvery Blue
REVIEW of RED CARPET
Price : It costs Rs. 125 for 6ml bottle which is the most affordable textured polish I have seen in India!!
Texture : The polish is shimmery with big & tiny flecks of gold particles. And after applying the polish the surface of your nails won't be smooth as you apply regular polish. It is bit textured. So it has bling + texture so you get instantly cool looking nails.
Packaging : Its normal Color Show range of packaging. The bottle is very easy to hold and sturdy.
Applicator Brush : I am very impressed with the brush, its of decent quality and gives good coverage while applying.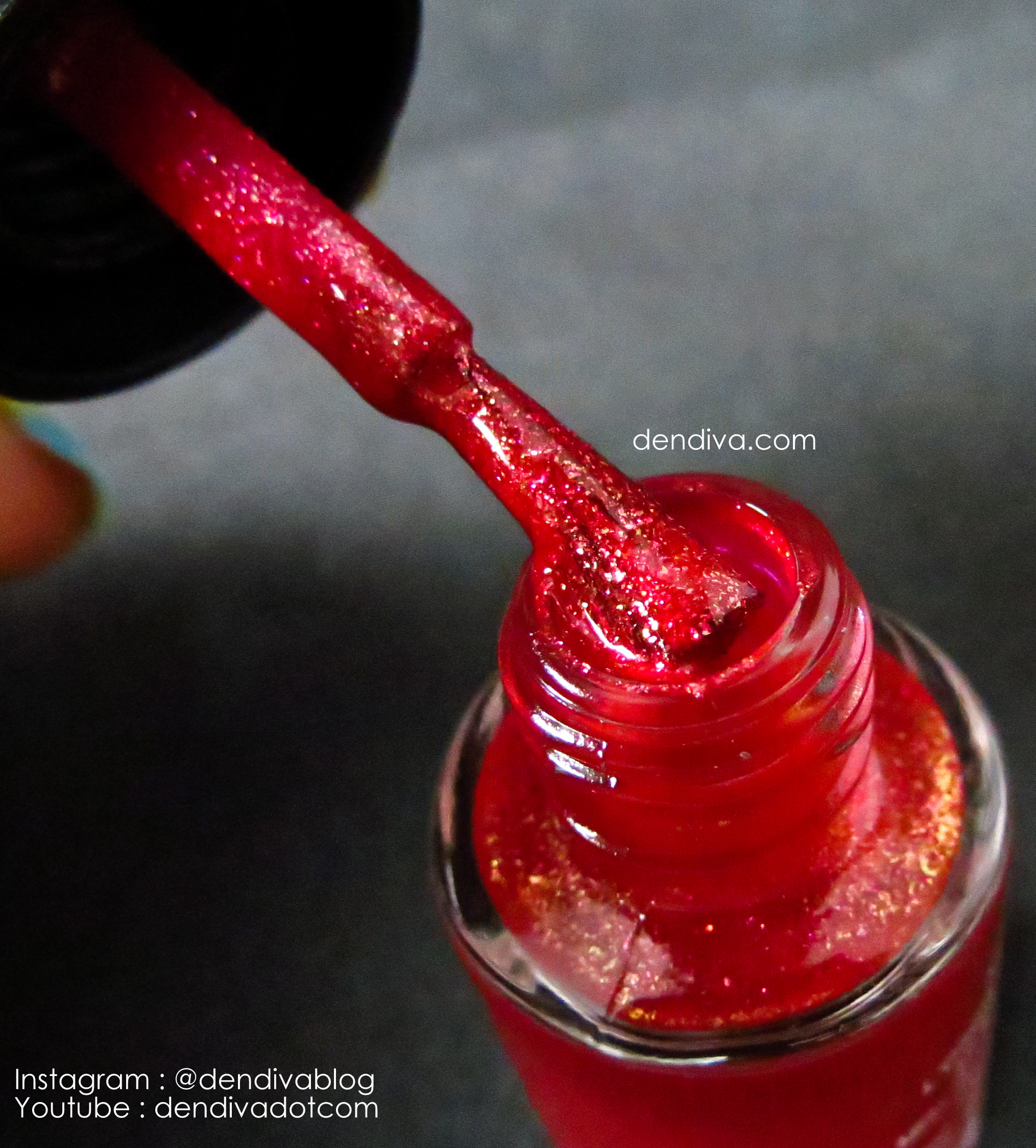 PROS 
1. Price … definitely for me atleast as my last textured polish buy was Sally Hansen Sugar coat and it costs Rs.480/bottle
2. Texture looks cool on nails, looks very different from normal polishes. If you haven't tried textured polish yet give it a try!!
3. Shades : This shade suits my skin tone really well and looks flattering on my nails
4. Opacity : It was pretty opaque after 1 coat. In the pics I have applied 2 coats.
CONS
1. The red carpet shade left stains on my nails after removing which is normal for any reddish shade polish. (so to avoid that apply base coat first)
2. Difficult to remove : As any Glitter polish/nail glitter they are difficult to remove and after removing leave tiny glitter specks on your nails. I have a tutorial how you can avoid doing that and remove any glitter polish with ease.
Check out the swatches below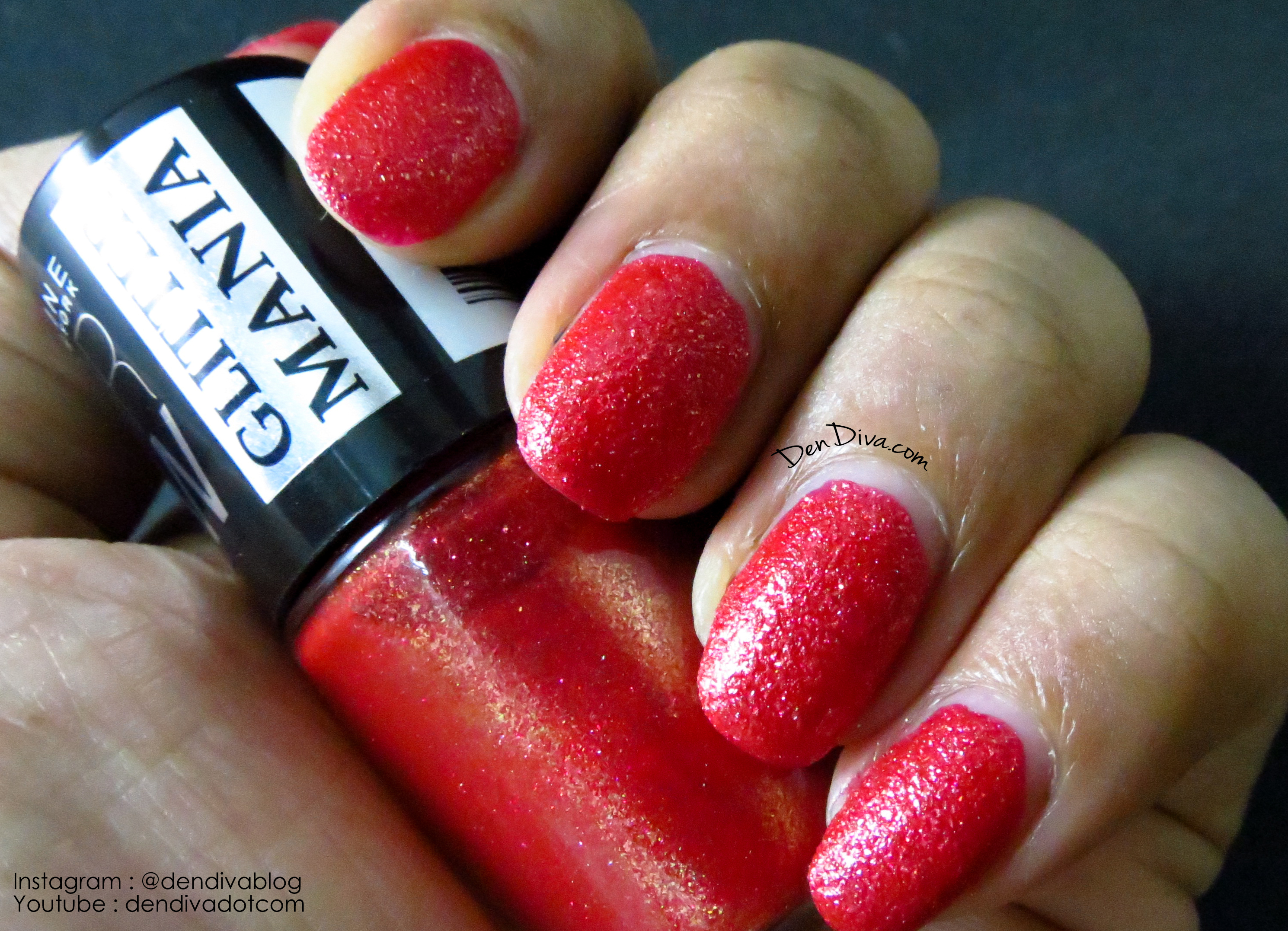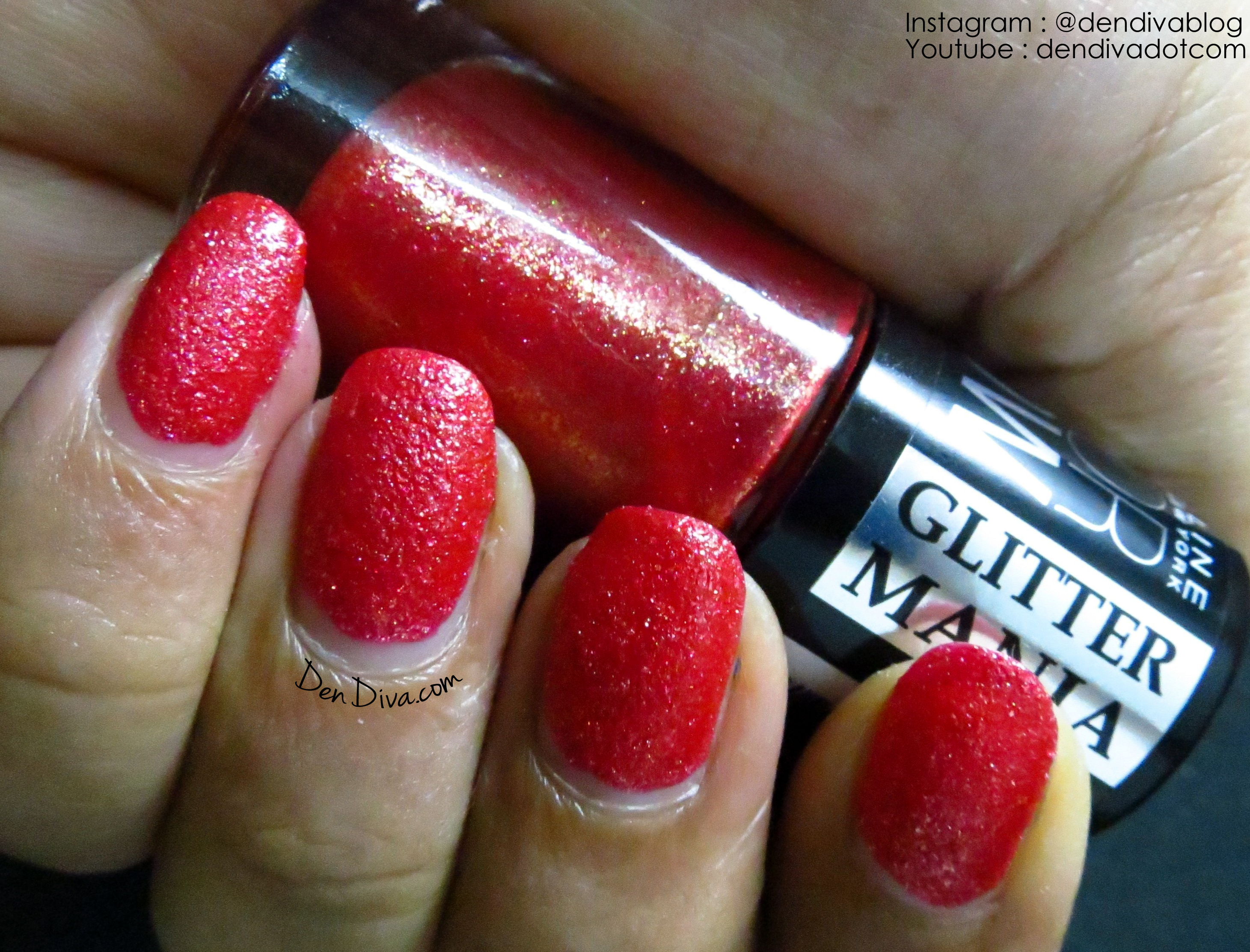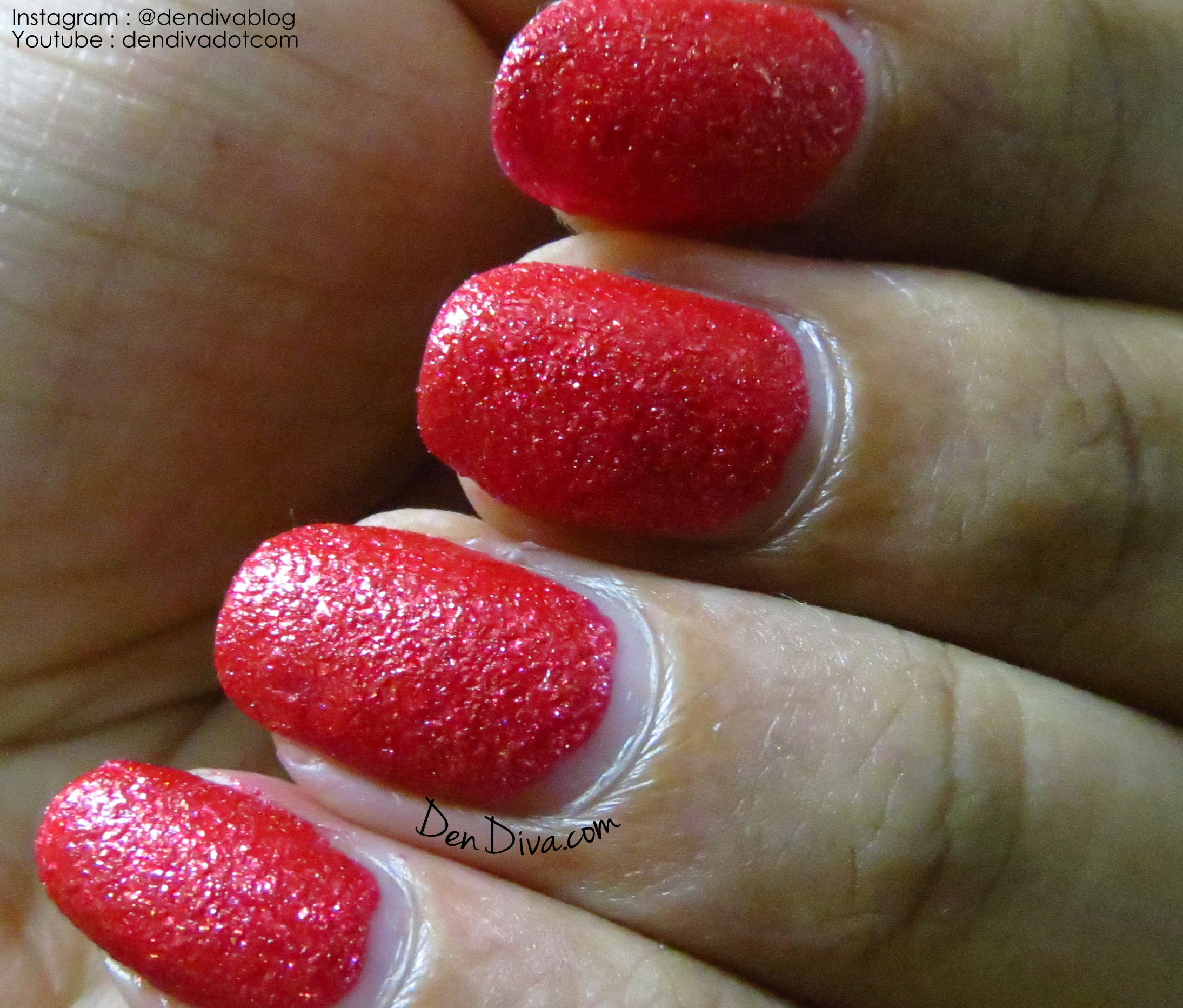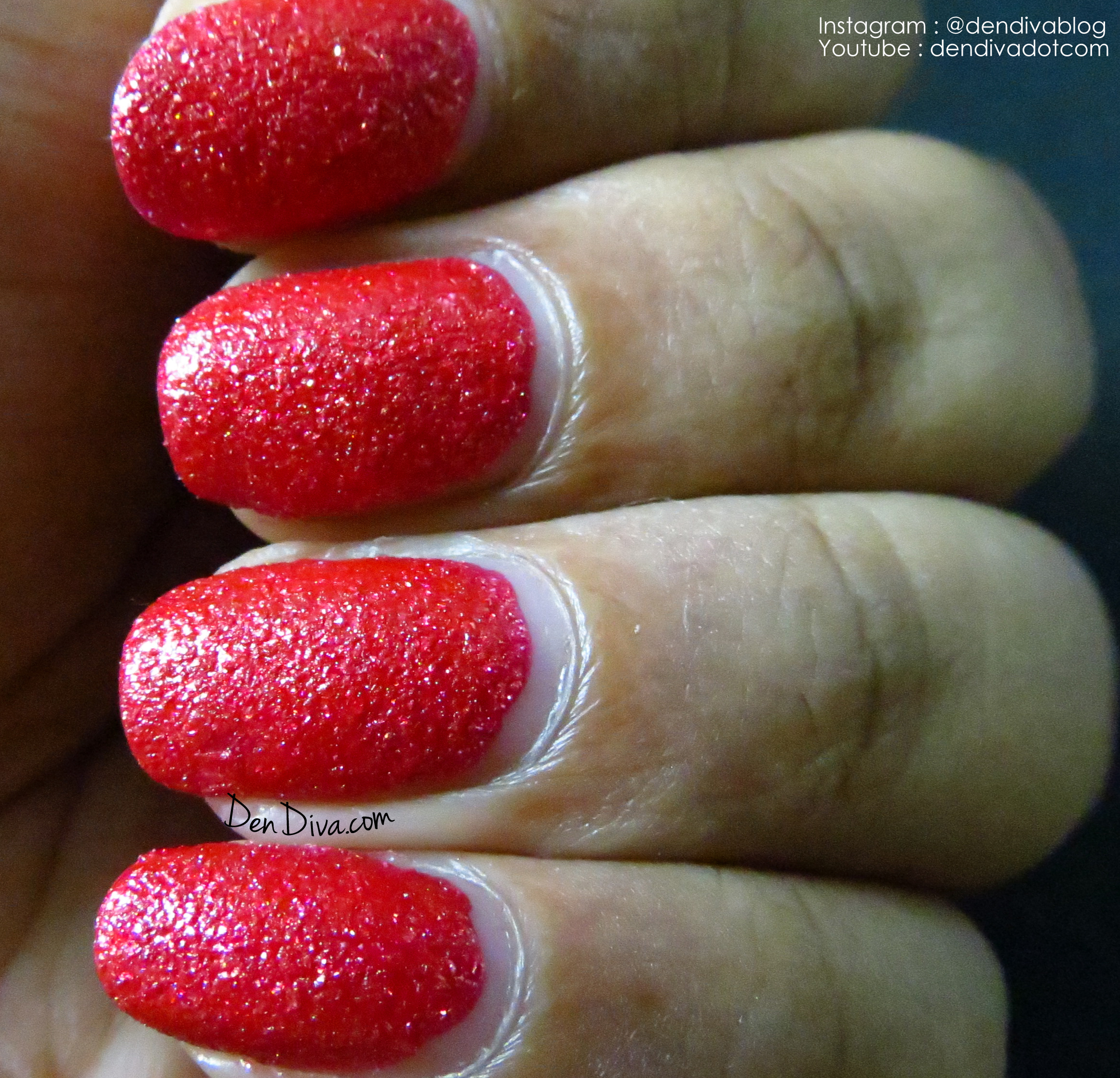 Now its still not available every where. I ordered few from Flipkart..  With time it will be available everywhere…. for now you can check here (product links directly):
http://www.flipkart.com/maybelline-color-show-glitter-mania-6-ml/p/itmdwcuxeqqcuqxb?pid=NLPDWCU2Z6CJFGYF
http://www.nykaa.com/maybelline-color-show-glitter-mania-nail-lacquer.html
So which shade you are planning to get?? Check out my NOTD with all the glitter polishes