Every girl friend expects some gift on every occasion whether it is any anniversary or valentine's day. However, a major question that pops up in your mind while thinking of gifts for girlfriend is about the budget. Your bank balance plays a major role in deciding about the type of gift. Everyone cannot afford an expensive jewelry or costly presents but that should not stop you from making the day special for your girlfriend. Please keep in mind it is the emotion that counts and not the material factor. There are number of gifting options available that are not only romantic but affordable too. Read further for some pocket-friendly gifts for girlfriend.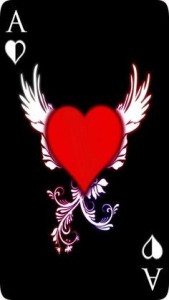 1. Ace of Hearts
Heart always symbolizes love and romance. While you might have always played a round of poker or rummy with the ace card but you might have never thought it can make a great gift for your girlfriend. Use some crafting skill and prepare a heart card for her. On back of the card list down the things you love about her.
  2. Hometown Tourism
In case your girl friend is a travel freak then she won't be pleased just with a bunch of roses. Hence, plan out for a short trip nearby your town or city. Make sure you plan everything beforehand like the hotel and dinner arrangements. Make sure you keep all your plans under wrap and surprise her on the special occasion.
3. Scrabble Love
This can be one romantic and intellectual gift that will make your girlfriend feel proud of you. Prepare a scrabble gift in such a way that all the words when arranged result into your names and you can also add words like "LOVE "to make the scrabble more interesting. You can affix the scrabble to a frame so that it can be hanged on the wall.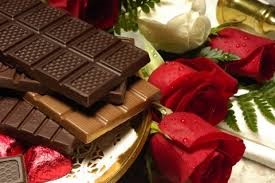 4. Homemade Chocolates
Chocolates are every girl's favorite and your girl friend will love them more if they are made by you. You can also make some candies and emboss her initials on them.
5. Historical Tour
If your girl has a knack for history then you can take her for a historical tour and rewind your historical love story too. It will be one epic experience.
6. Overnight Kit
For those who haven't taken the leap to becoming live-in partners there can be nothing better than inviting het to stay over at your place. Ensure that you ask her not to bring any bag with her. You can prepare a bag of essentials for her and make her enjoy a luxurious stay.
7. Date-of-the-Month Club
Do not restrict the gift to a day or a week instead prepare a complete monthly schedule of date with your girlfriend which would include movies, dinners and amusement park visits.
8. Car Décor
It is a myth that girls are not good drivers so break this myth by gifting your girl a car décor. This way your love will be with her wherever she drives around.
9. Shopping Coupons
Of course shopping coupons are not unique gift for girlfriend but if you girl likes to have her own say and choice in every matter then there can be nothing better than shopping coupons which she can use as per her will and wish.
10. Breakfast in Bed
Every girl likes to be pampered and there can be no better way to pamper your girl than a handmade breakfast. Let her wakeup to sweet smell of cookies and coffee prepared by you.