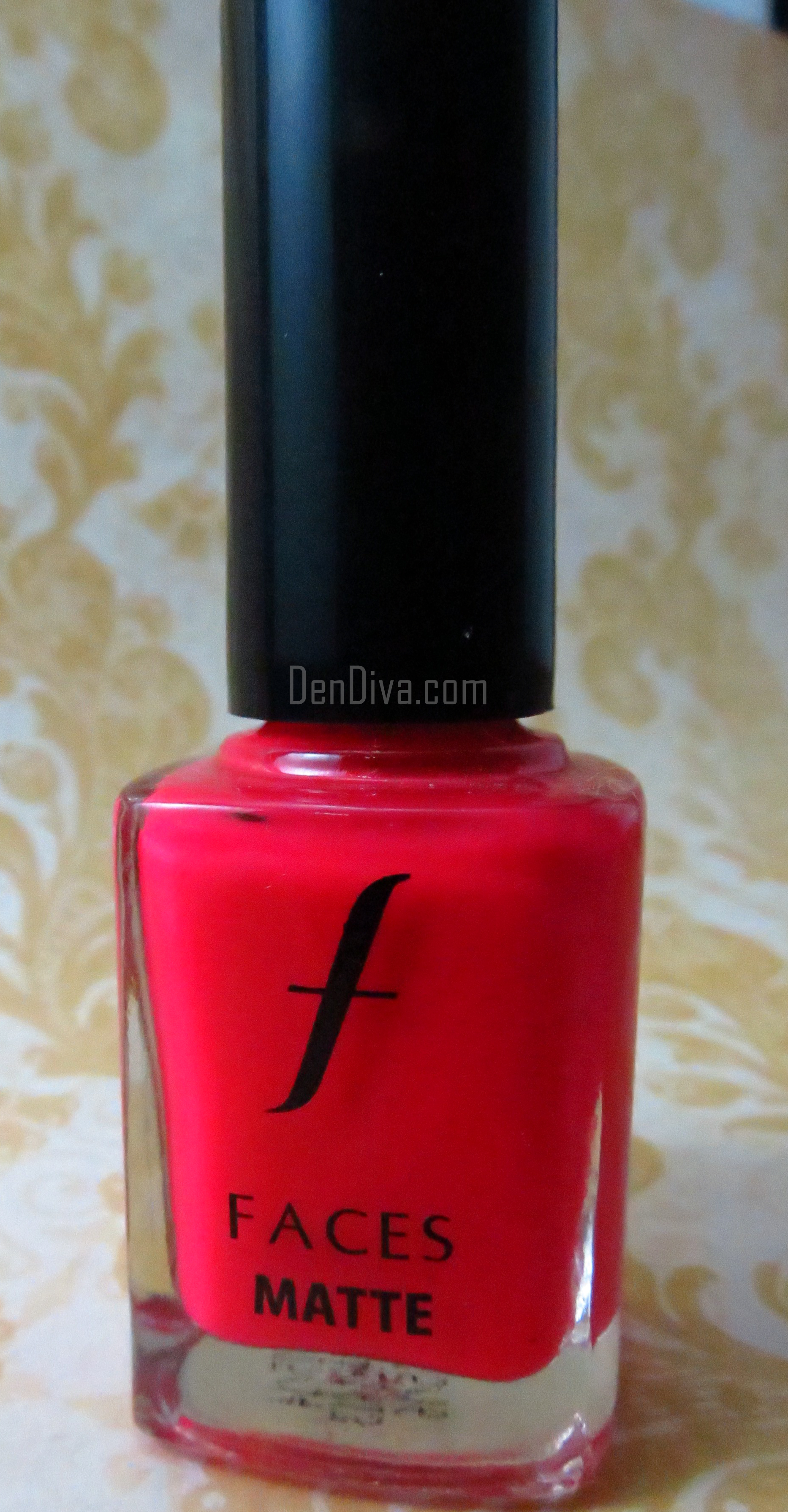 I got a new matte polish to review & swatch for you today. Its Faces brand and shade is Ibiza. Actually when I saw this polish on Amazon while ordering I didn't know it was a matte polish. I just loved the color so thought to get it. When I saw the bottle, it was kind of pleasant surprise for me. I quickly tried on a nail art using it, you can see at end of the post.
Price : Rs.229 for 9ml
Color & Texture : The shade is a bright shade of pink and it is really a pretty shade. It has a matte finish. So it won't look glossy as the other nail polishes.
Opacity : Apply 2 coats for  uniform opaque coverage. It looks streaky in single coat.
Packaging : The bottle is very handy and the practical if you want to hold and apply polish. I'm not a big fan of the brush though. The bristles kind of spread and not stay together.
Drying Time : Ok its not fast dry. And it takes some time for the polish to dry completely. This is one thing which I didn't like about the polish.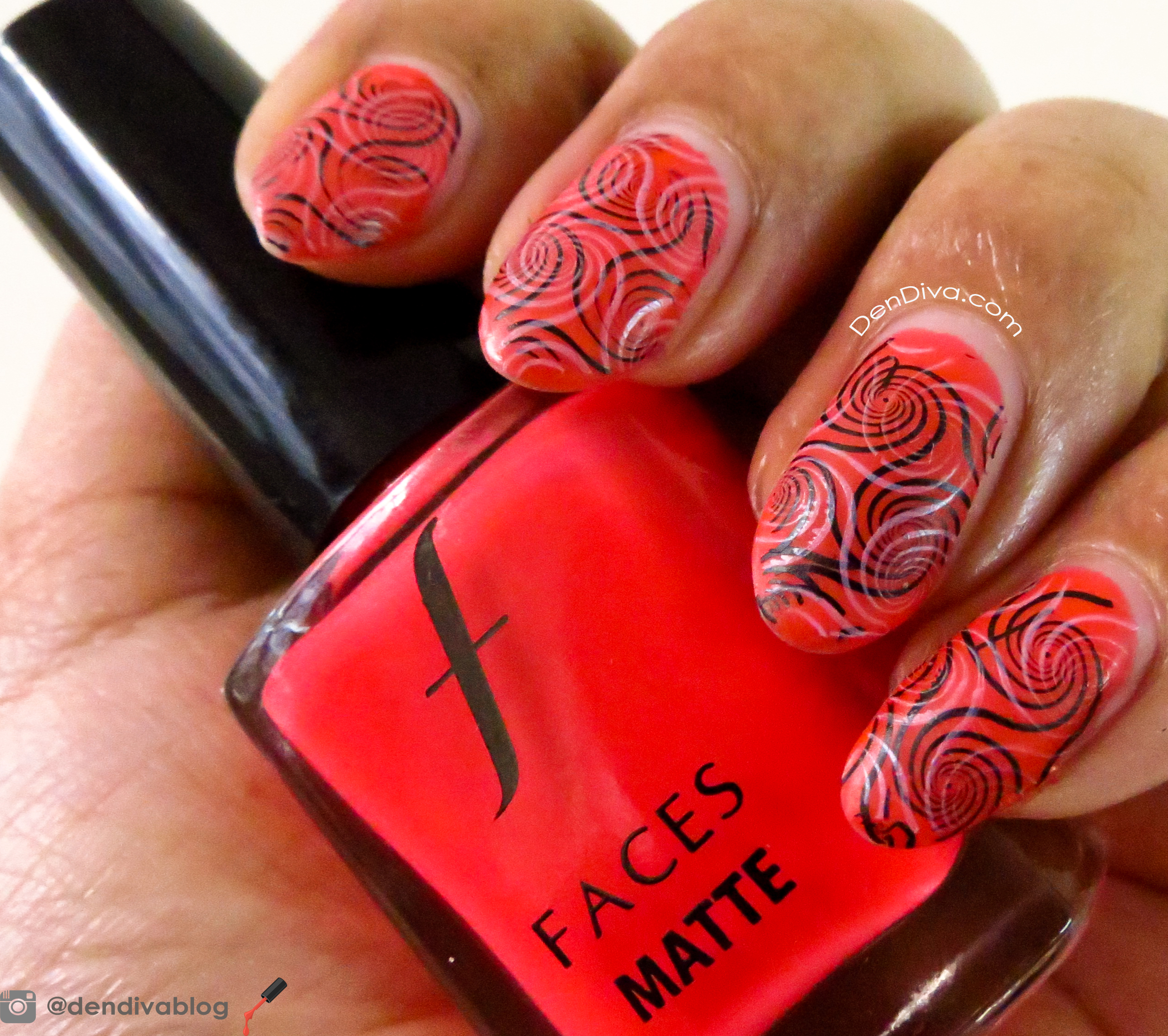 I just stamped a design on the polish using glossy polish. So you can see the contrast between the matte and glossy finish. I was so excited to see this polish that I forgot to take the swatch picture :-). I will take it and update this post later on. There are some other bright shades available now from this range, do check them out too.