Festivities have started and you must be going all ethnics in your outfits for the occasion. Sarees, Lehengas are must to have in your wardrobe in this season. I just got my Navratri outfit from Triveni Ethnics and going to share my OOTD today. They have a huge collection of Sarees, Lehenga Cholis, Salwar Suits, Kurtis, Jewellery & more.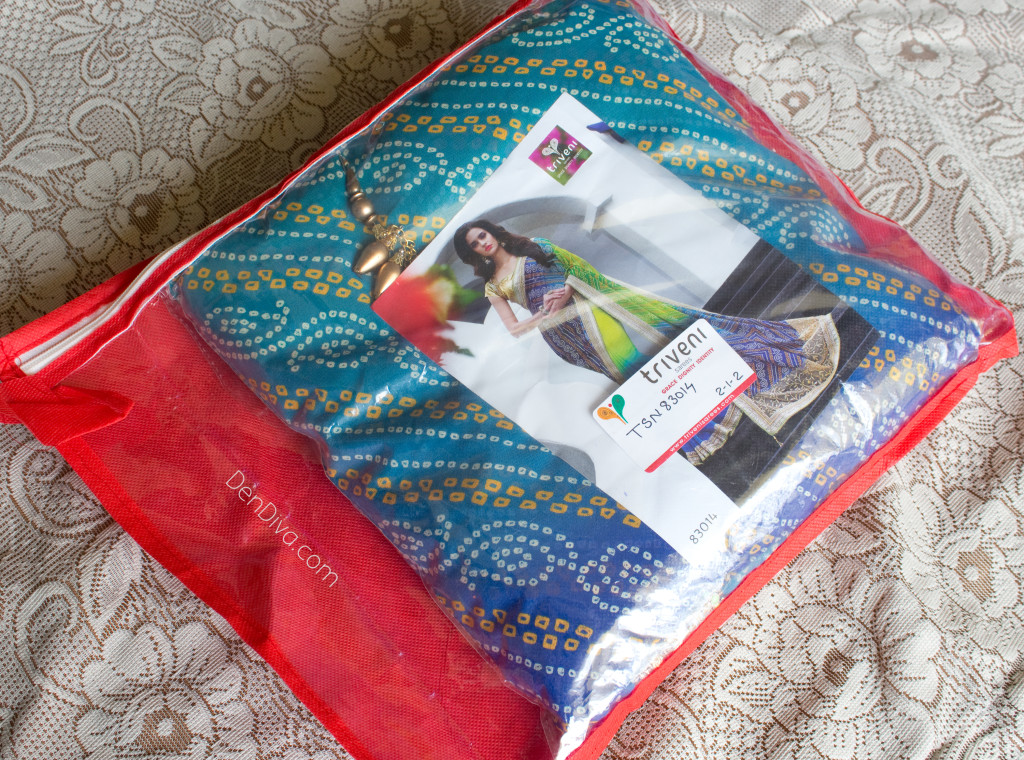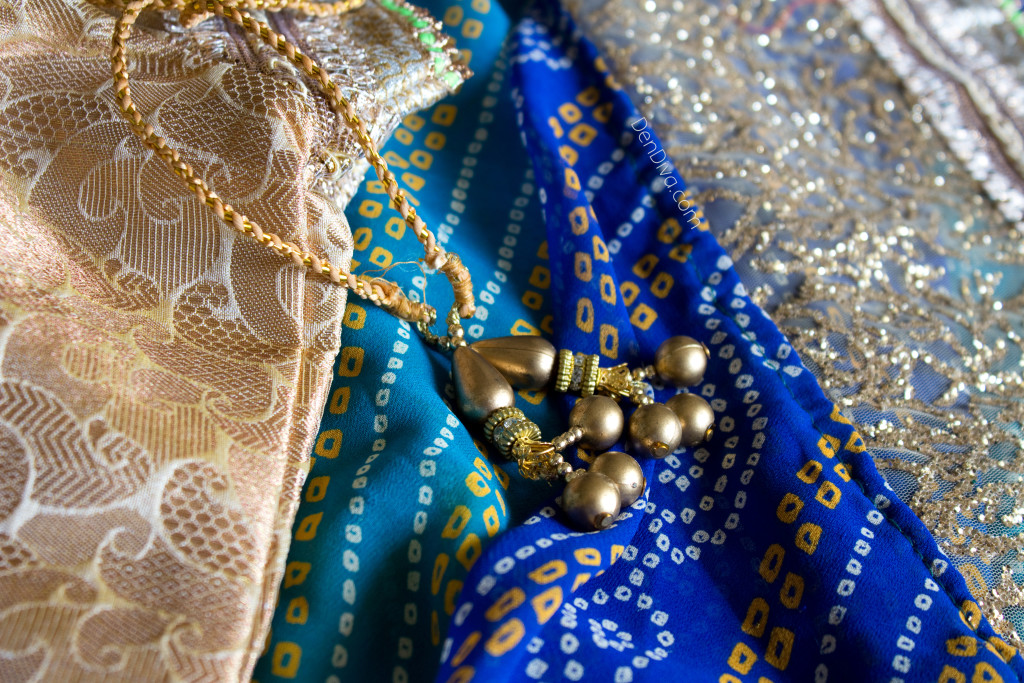 I looked out for Bandhej sarees for this year Navratri because  I have always wanted one. The print and colors are so vibrant, it just makes you look pretty and elegant. So I came across this really beautiful printed Bandhej faux georgette Saree and thought this is just perfect for the celebrations.
I was worried a bit about the Blouse though. I am still searching for a good tailor in Bangalore and don't know anyone who will do a decent job yet. So Triveni Ethnics had a solution to this too.. You can give your blouse measurements and they will stitch and send the blouse too! Isn't that great. There is a detailed Blouse measurement form available. There there are lots of Sleeve, Neck and Back designs available too which you can choose and select. And once the blouse is stitched they sent me photos of the blouse from all sides and showing the measurements too. For me it was perfect and I did not need any changes. But its really good idea and professionalism on their part to do it. So that you can change any measurement before they ship, if any.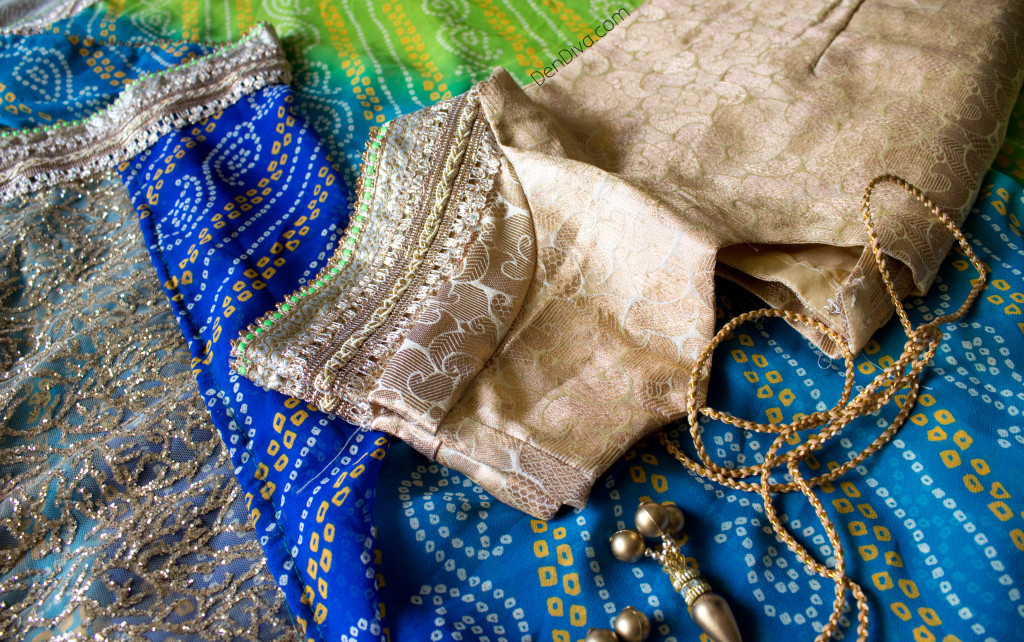 I came across Triveni brand very recently and when I was discussing with my Mom, she gave me a really good feedback about Triveni sarees. She has a lot of Sarees from them and is really impressed with their quality and prices. So Mom knows the best, can't say more here
The shipping is really fast and I got the saree within 2-3 days after blouse was stitched. I am really impressed with them and surely going to try a Lehenga next time.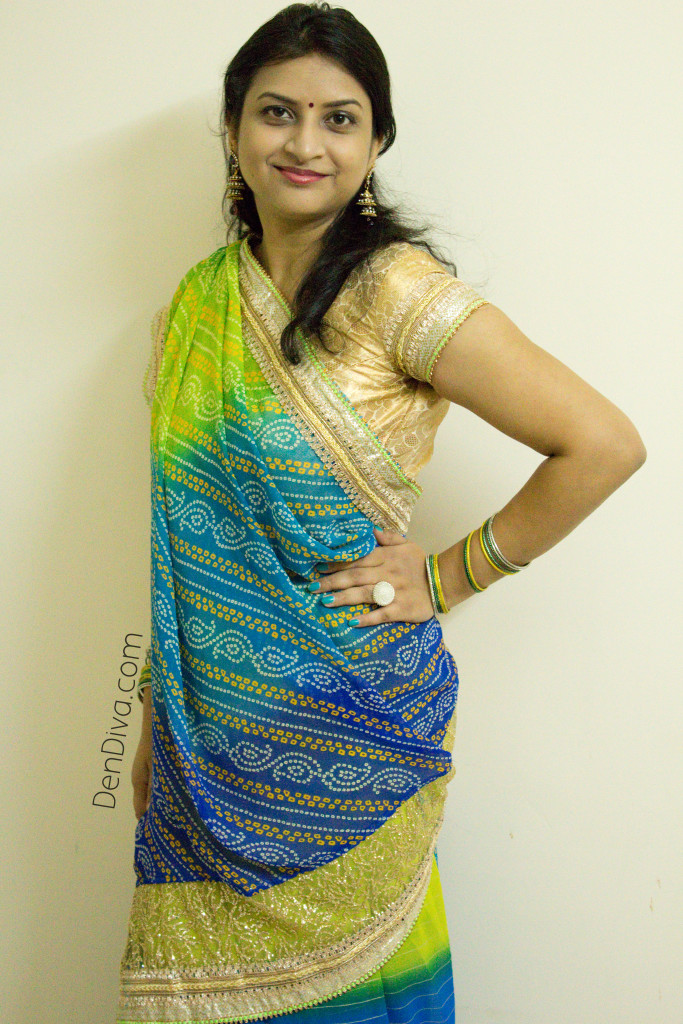 So this is my OOTD which I wore for the Navratri celebrations. And for the first time I tried Gujarati style saree draping, hope I did ok.. I had a great time and did Dandiya & Garba wearing it, The saree was really comfortable and light. And I got many compliments too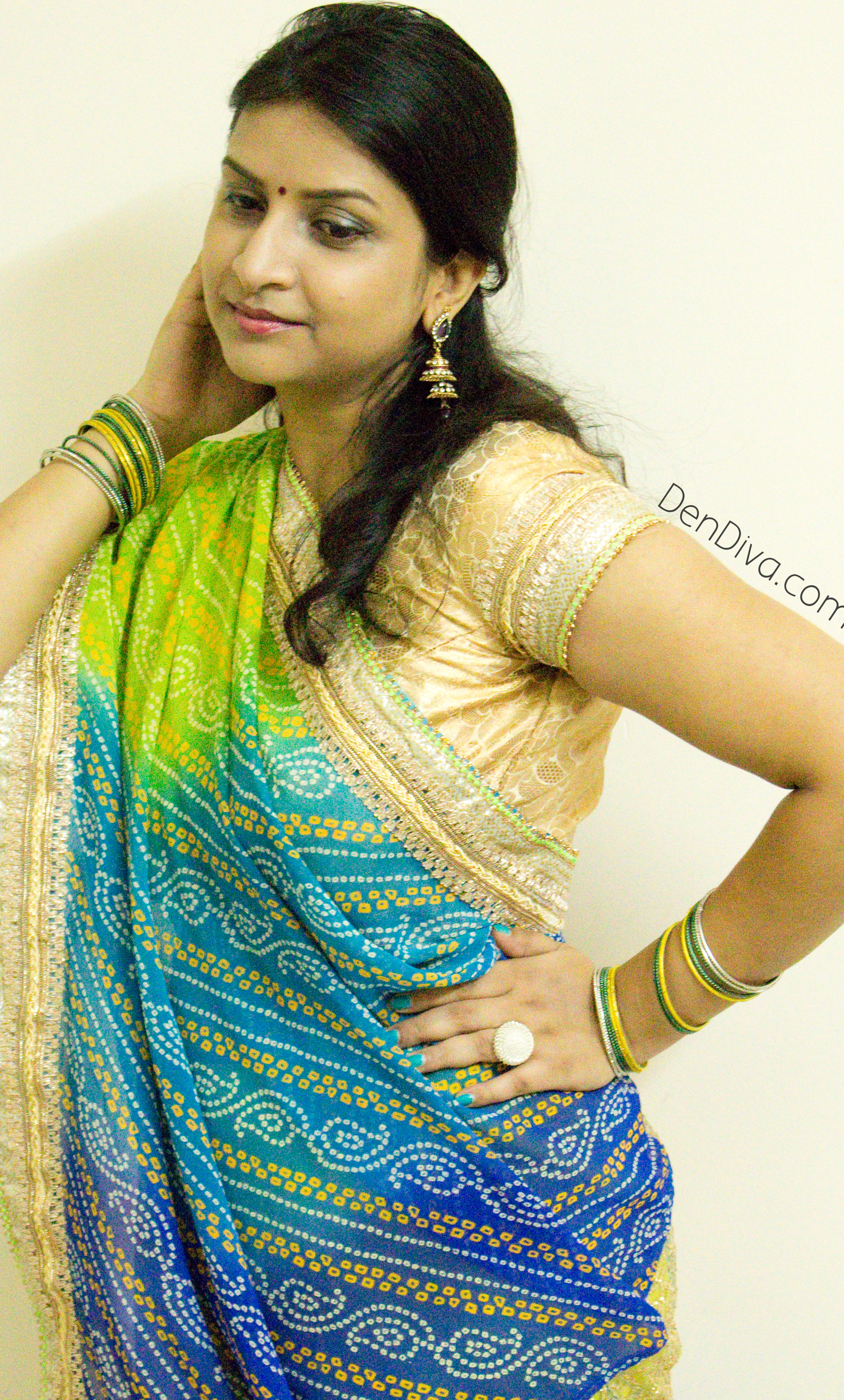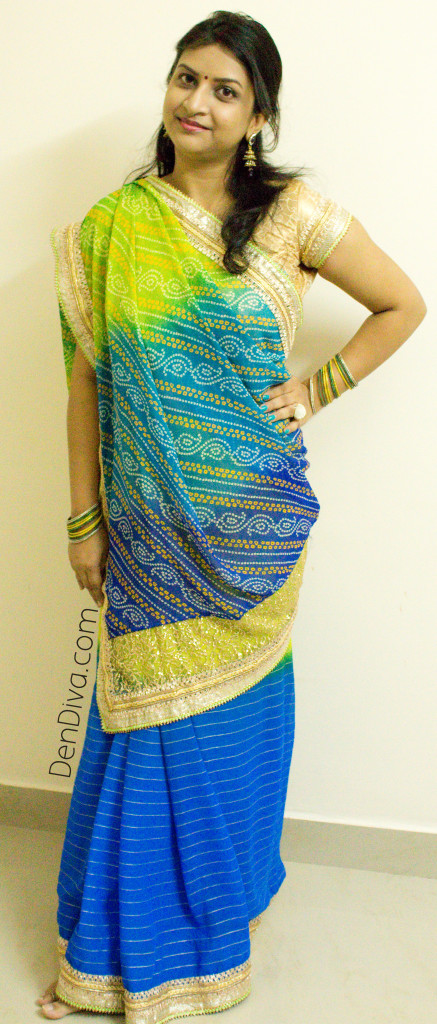 Have you tried Triveni Ethnics yet.. do check them out!