Revlon has came up with a new line of makeup to
"DRAMATICALLY TRANSFORMS THE LOOK OF LINES AND WRINKLES.
4 targeted products to instantly fill + blur" – Revlon
Does it get your attention, it sure got mine! As I am getting mature and older my skin has shown a transformation. So I know, in few more years I will get more lines around my face and nothing will be smooth and perfect. So getting a makeup product which performs multiple tasks is really interesting. So I got to try 4 of the product in this range and 2 of them were very unique and I have never seen a product like this before. So read on to know more about them.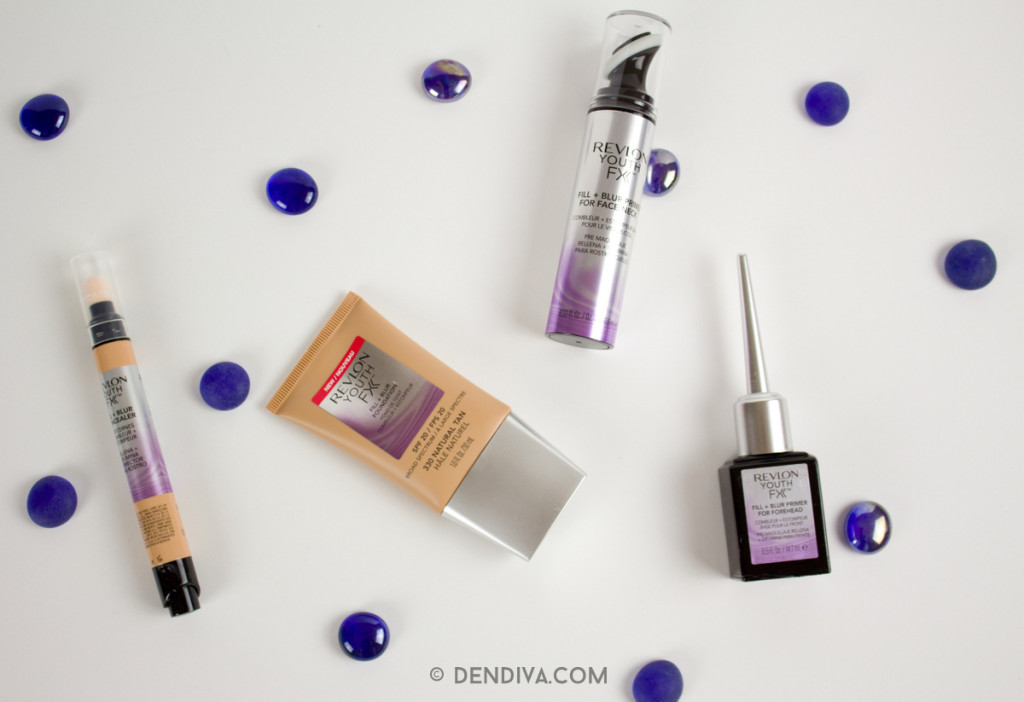 Revlon Youth FX Fill + Blur Foundation
Out of all the products I tried this one I loved the most. Starting from shade match to doing what it says. So I got in shade '330 Natural Tan' and it was perfect match for me. The packaging is decent, nothing different about it. The product is lightweight and you need a small amount to apply. I tried blending with a damp makeup sponge and brush and it got blended nicely with both. But I prefer the sponge since it gave a fresh dewy look as well. The best part was it filled my pores and made my skin looked smooth. Stayed for a decent amount of time 5-6 hours then showed signs of wearing off.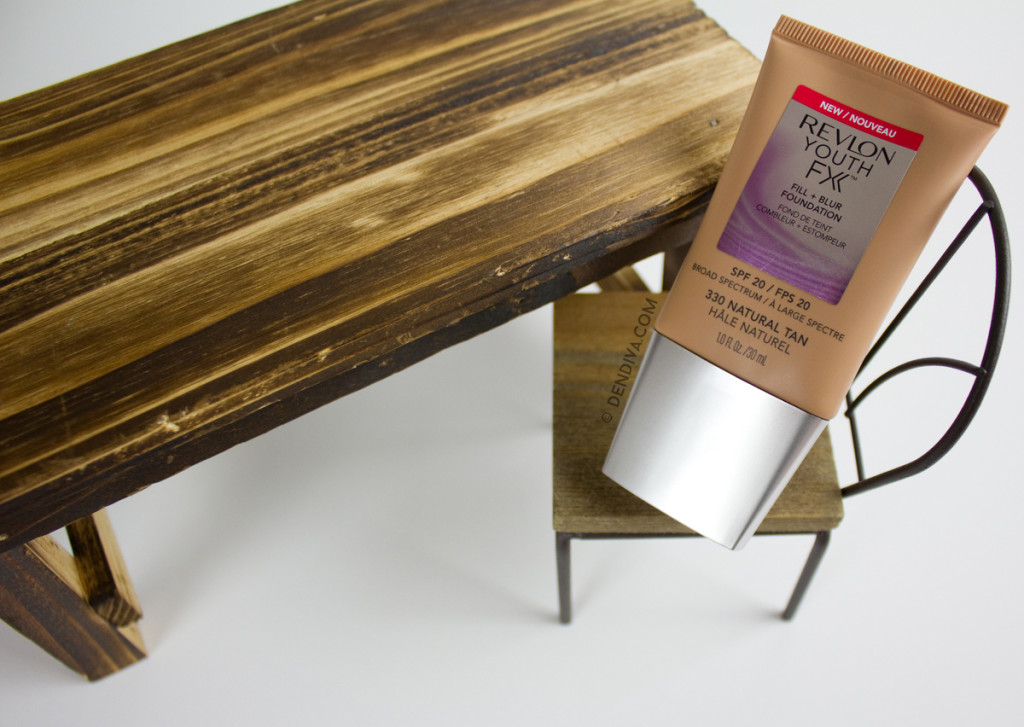 Revlon Youth FX Fill + Blur Primer for Face/Neck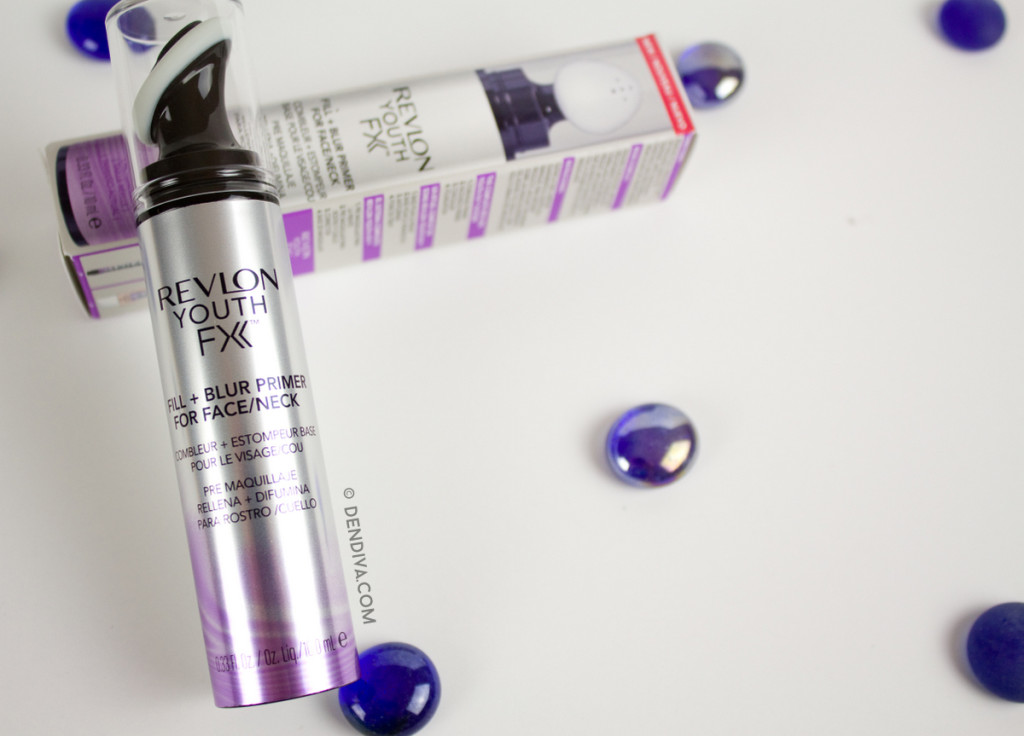 The look of the product and the applicator was very unique. To dispense the product, you have to click at the bottom (like a pen) and product will come out in the plastic wide applicator. Use can use the applicator to apply and blend the product itself. The consistency is thick and it didn't have any tint to it. Will blend and look natural on skin. I could see visible results on this product too. To apply I would suggest apply on those areas which need it, like I only use around my nose where I have large pores. I could see immediately all my pores are gone almost 80-90%. It filled it nicely and my skin looked airbrushed!! I don't have much wrinkles to see its effect on my neck, but on my face I was really impressed. I also like to use it on those days I don't use makeup, just to give a smoother looking skin.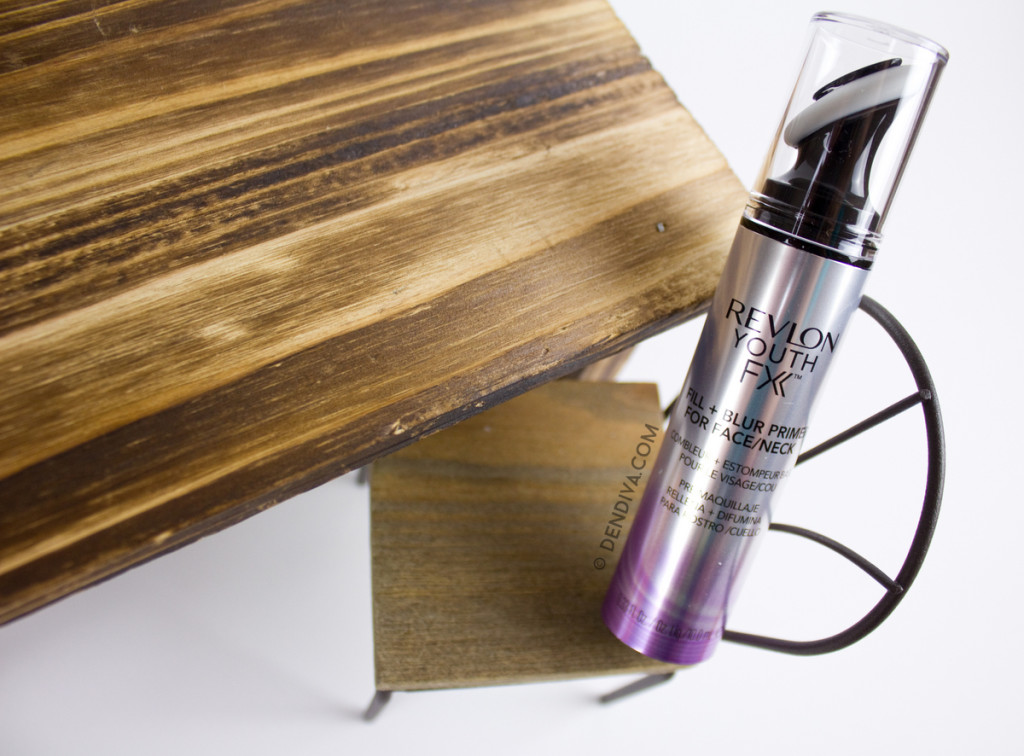 Revlon Youth FX Fill + Blur Concealer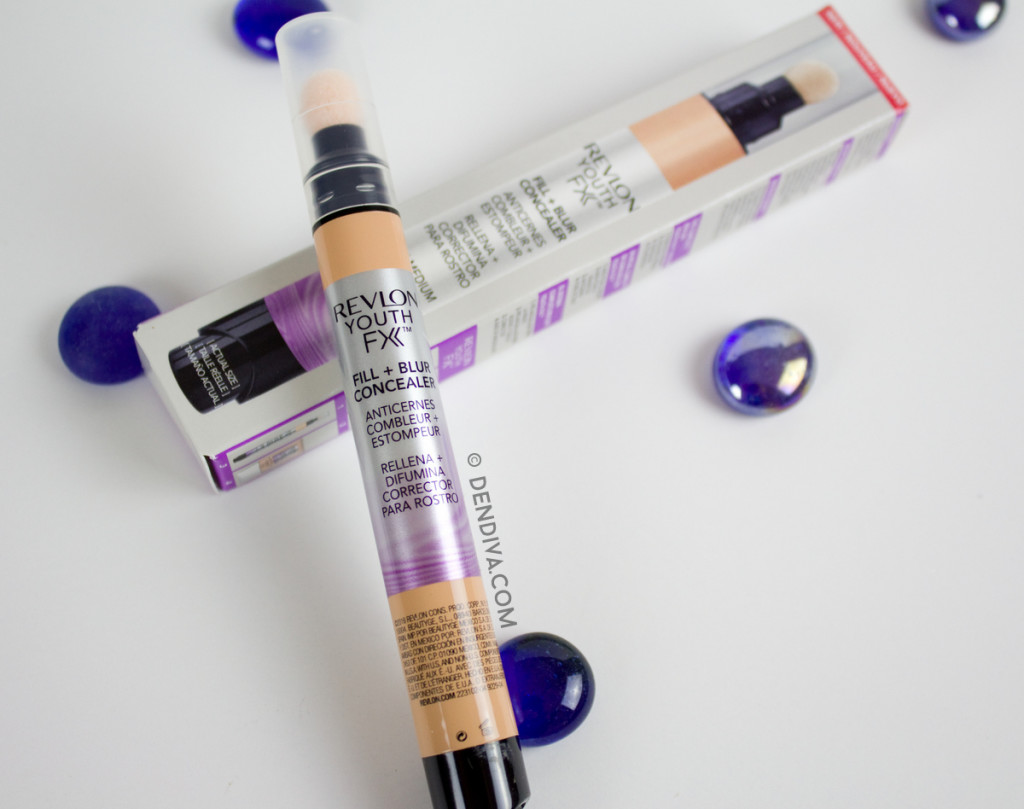 The shade I got in this is '04 Medium' which matched me perfectly. About the coverage it gave me a medium coverage on my heavy dark circles. With color corrector it almost gave a full coverage but I could still see dark shadows under my eyes. The sponge applicator is easy for application. I couldn't notice much of the fill and blur effect as I don't have much wrinkles around my eyes yet. But I liked that it didn't crease much and I did set it with little loose powder to last through out the day.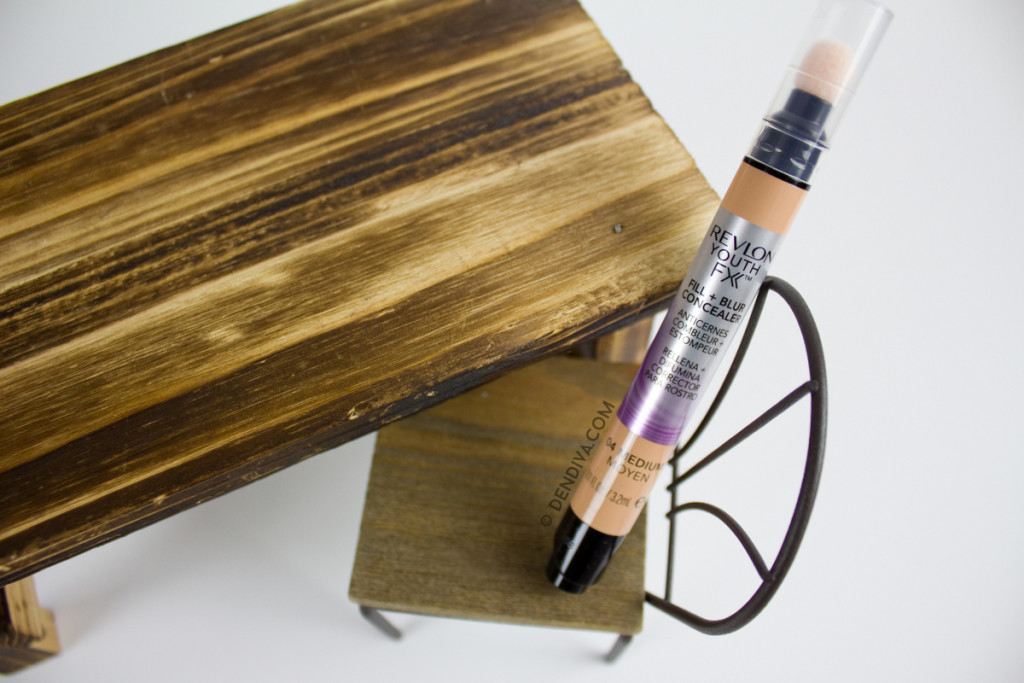 Revlon Youth FX Fill + Blur Primer for forehead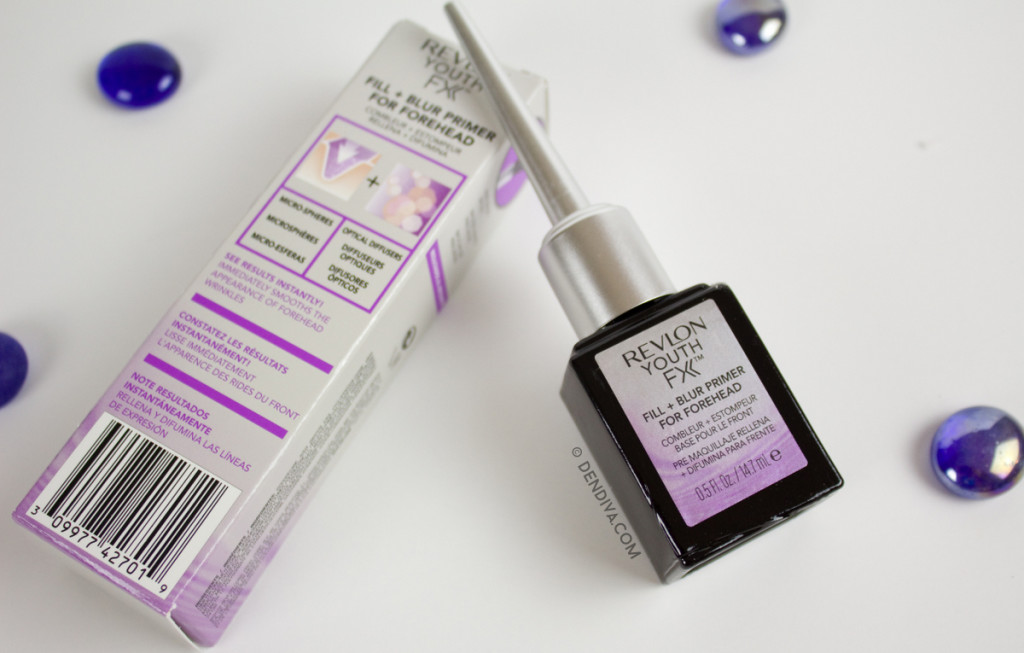 This product got me really excited before I tried, the packaging looked cool and the concept too. There are no similar products on the market so I wanted to see how it performs. The applicator is like a nail polish applicator i.e. a brush. The consistency of the product is thick. I applied it on my forehead, just a single swipe. Then I could see it has blurred my forehead and make it look smoother, but I could still see me wrinkles and lines. Then I applied 1-2 more coats, which was a mistake. Normally in 1 swipe, the product takes a bit of time to dry. With 2-3 coats it took a lot of time to dry and once dried after touching my skin felt as it it has a coating of wax/glue on it. And when I tried to blend in foundation it didn't blend at all. So I knew i have to apply only a small amount. So next time I applied a sheer amount, let it dry and then tried to apply foundation. It blended better this time, but still upon touching skin felt like it has a coating of something on it. Bottomline, this product left me feeling unimpressed and kind of frustrated. Look wise, it did made my forehead looked smoother and gave a blurred effect. But I just didn't like how it sat on my skin without blending in perfectly so that it feels like my skin (if you know what I mean).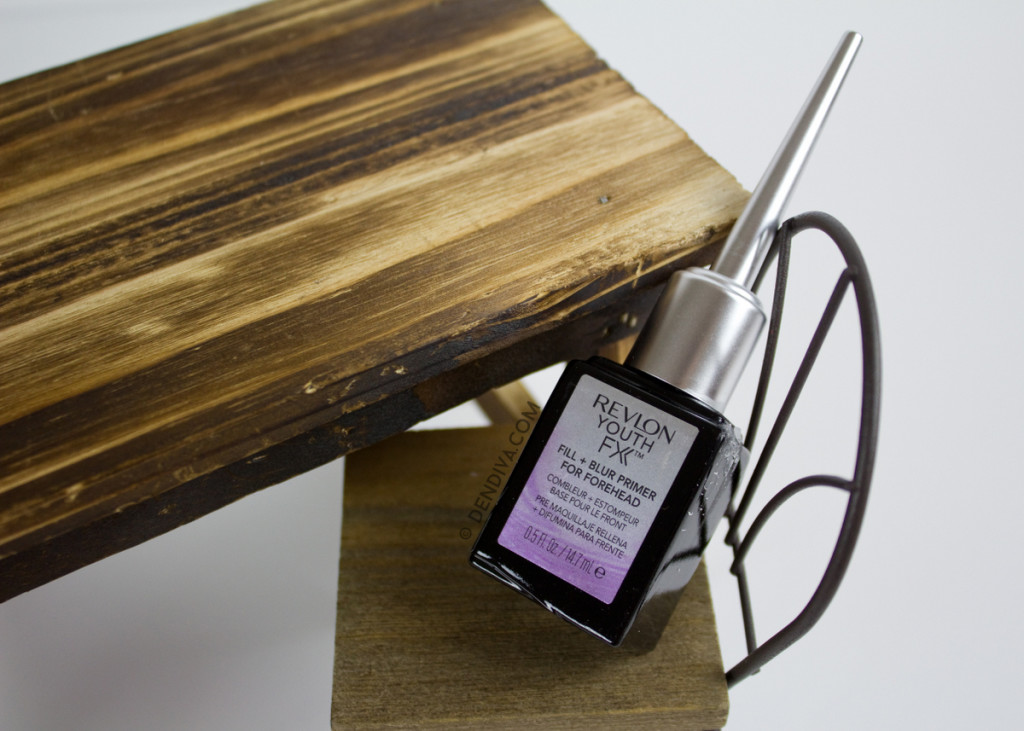 So out of 4 product, 3 worked out great for me, 1 not so much. So do try and let me know your thoughts, and if the forehead primer worked for you, any tips that would be great!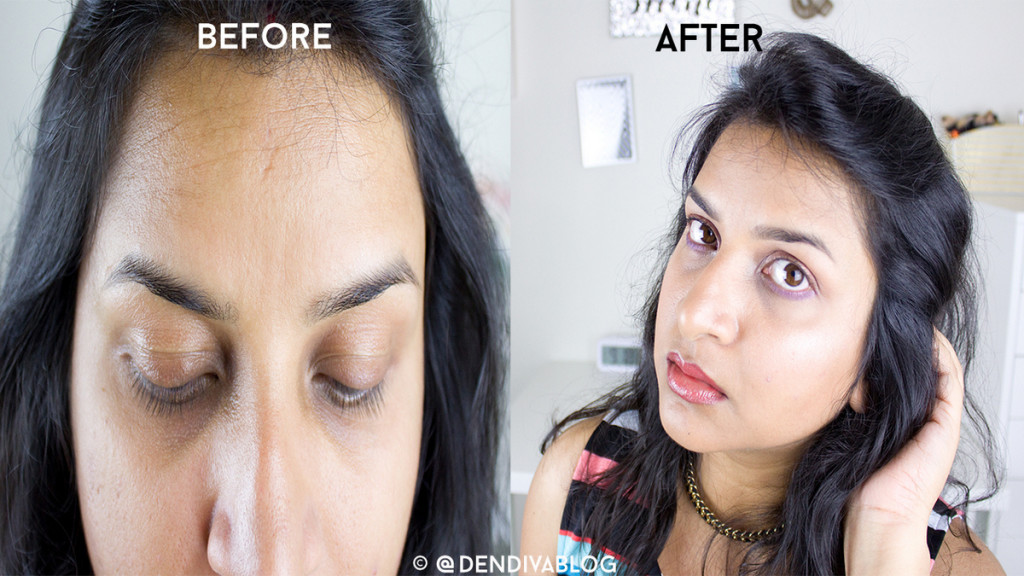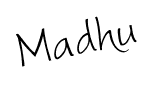 Disclosure : I received the products free from CrowdTap for testing purposes. But my opinions are honest and unbiased.