Getting silky and shiny hair naturally is something that nobody refuses. The moments you start searching online for the list of natural ingredients that can help you get silky hair naturally, then you are loaded with a list of ingredients. But, today it is going to be something different; we have selected few natural that are not very popular. Though they are least explored it will definitely work millions of goodness on hair.  We will give you the list those 3 new natural ingredients that can help you get silky and shiny hair naturally. First you need to understand that the basic natural ingredient with more antioxidants can clean your hair well and at the same time make them shiny and silky.
1. The Outer Shell Of The Mangostein Fruit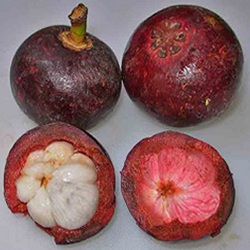 After you enjoy eating your mangostein fruit, don't discard the outer shell. The outer shell of the mango stein fruit is rich in antioxidants, and they also help in darkening your hair and leave it silky and shiny. The mangostein fruit is also rich in other minerals like phosphorous, zinc, aluminum, phosphorous, potassium.
How to prepare the hair mask?
Take the outer shell of the mangostein fruit and blend into a smooth paste using some water.
After you blend it well, add a table spoon full of neem oil or coconut oil.
Let the mixture soak for 1 to 1½ hour, and then apply the mixture to your hair and leave it for more than 1 hour.
You should definitely use some herbal and soap free shampoos to wash your hair.
If you use a normal shampoo you might not see the complete results.
This hair mask is going to give you gorgeous hair and an effect that lasts long.
Only drawback is that the mangostein fruit is quite costly, but definitely cheaper than your chemical based hair products.
2. Hibiscus Sabdariffa Leaves
Hibiscus sabdariffa is an edible leaf, and rich in antioxidants and Vitamin C. Now the best part is people use it for cooking and other best part of the herbal benefit of the hair is something which people are not aware. If you apply the hair mask that is being prepared from the leaves, then you will see awesome results. You will also need a carrier oil to make the paste and the juice of ginger a bit. This might sound like a cooking recipe prepared to eat, but this is only for hair.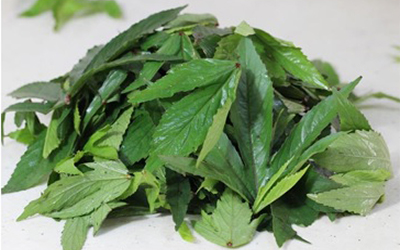 How to prepare the hair mask?
Take the leaves of the H. Sabdariffa and wash the leaves, drain out excess water and blend it into a smooth paste using some water.
After you blend it well, add a table spoon full of ginger juice.
Apply the mixture to your hair and leave it for more than 1 hour and wash your hair with shikakaki.
3. JUICE OF TOMATO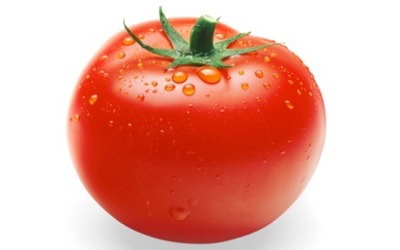 The third lovely ingredient is the juice of tomato leaves which helps in achieving a well cleansed shiny hair. The hair mask preparation is so simple and all you need to do is make a paste by grinding it well. To the ground mixture add some clarified butter, and three table spoon full of coffee decoction and mix.  Start applying the paste to your and get lovely hair on regular use. If, you are prone to cold and other effects of tomato you should use some eucalyptus oil in the hair pack. Tomatoes are rich in vitamin and antioxidants and other minerals like zinc calcium and phosphorous.
Tip – Boil the tomato for 5 minutes and slowly peel of the skin. If you don't peel the skin then they might get struck in the hair during washing and you may need to use more water. Use this mask at least 6 times per month, for best results.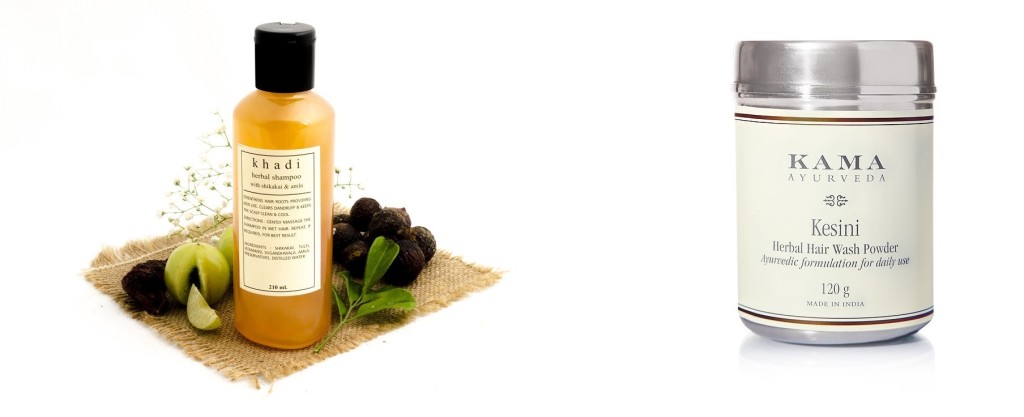 To take proper care of your hair, always use a herbal shampoo which is free from toxic chemicals. Products from Kama Ayurveda and Khadi Naturals are quite popular and trustworthy. Apart from these brands, some of the best herbal and natural hair products are shown below. When it comes to the price of such products, you can get it at a much lower rate using the Flipkart or Amazon discount coupons and deals available in the coupon sites like Dealozo.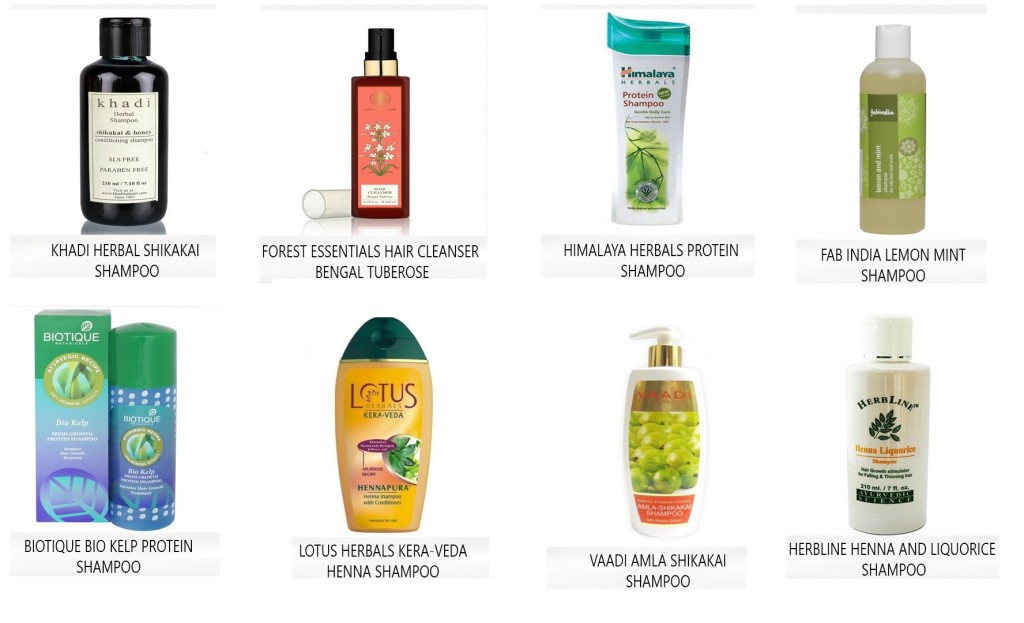 *PR
Save
Save